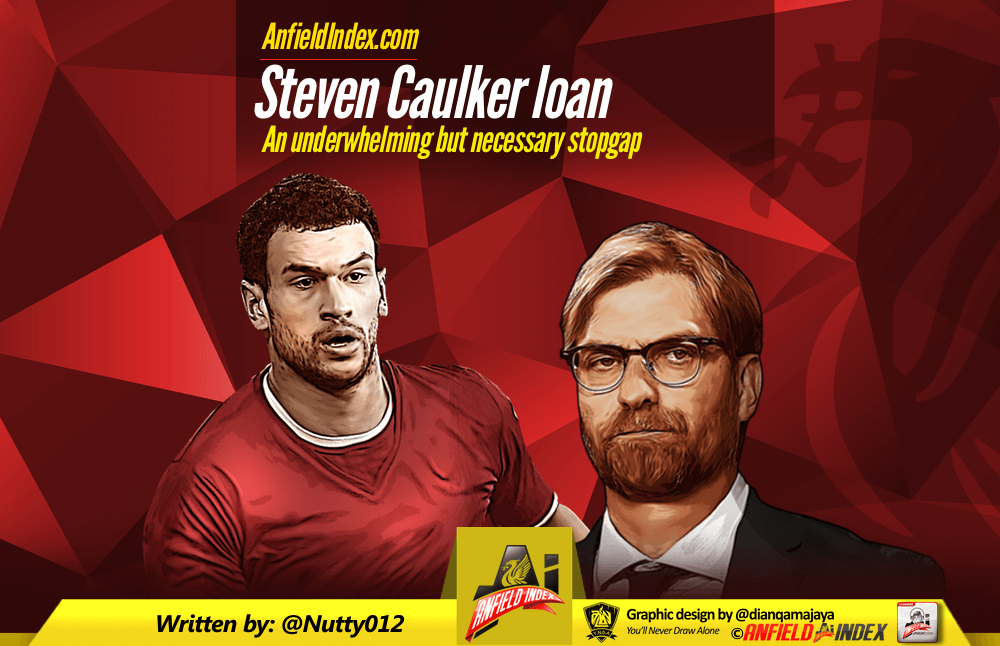 Caulker loan: An underwhelming but necessary stopgap
On Tuesday morning Liverpool acted with rare speed to tie up the loan move of Steven Caulker for the rest of the season. Caulker arrives from his parent club, Queen's Park Rangers, having spent the first half of the season at Southampton. The timing of this signing means that Caulker should be available to play against Arsenal at Anfield tomorrow evening, as well as a big role in Liverpool's manic upcoming fixture list, in which we still have seven games to play in twenty-three days.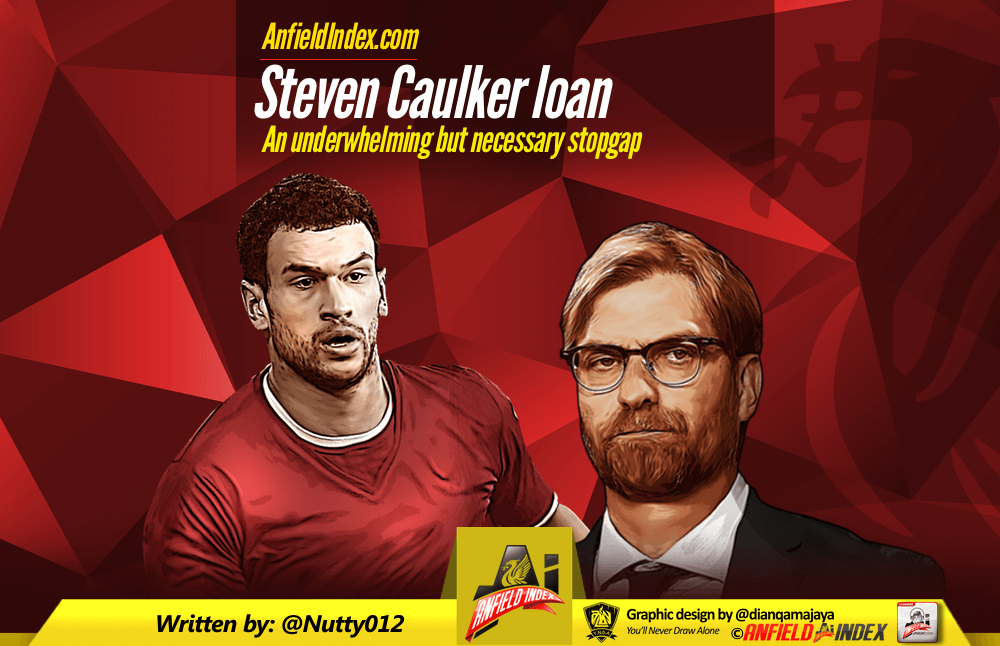 From Liverpool's perspective, signing Caulker on loan is a sign of Klopp's hand being forced. He has spoken repeatedly about his resilience towards operating during the January transfer window due to its lack of value. However, the sheer accumulation of injuries has given the manager little option. All of Liverpool's initial five centre-halves for the season were missing against Exeter, forcing Klopp to recall an unfit Ilori from Aston Villa. Incredibly, he was forced to pair him up with Jose Enrique at centre-back.

Given both Liverpool's urgent need for a centre-half and Klopp's desire to get good value from transfer, it was not surprising that Liverpool have been linked in the last week or so with the likes of Subotic and Ranocchia on similar loan deals. However, Liverpool fans would perhaps be pardoned for being slightly underwhelmed with Caulker, given the European experience of the other players who we had already been linked with.
In recent times, English fans have also re-evaluated the once appreciated English centre-back. At his last two permanent clubs, Cardiff City and QPR, Caulker was a big part of defences that were relegated from the Premier League. Then, in just one of his six starts for Southampton, he looked poor against a Liverpool attack that has failed to sparkle against most defences.
The anxiety surrounding the loan deal might be surprising for anyone who had missed the last three seasons of English football. Caulker had previously been owned by Tottenham, and experienced successful loans in the lower leagues. Upon signing on loan for Cardiff, one of Caulker's ex-coaches and Newport County boss Anthony Hudson described Caulker as having "the potential to be one of the best defenders in the country". At the end of that successful loan period, Caulker was called up to the GB Olympic team, and good form in that saw him subsequently make his full England debut in November later that year.
Caulker's fall from grace happened despite money being spent on him that befitted his reputation. Cardiff City's splurge to stay in the league included £8million on the London born defender. For Caulker the move made sense; to go to an ambitious club where he would get the assurances of a starting spot that he could not get at his home club, Spurs. Despite being ever-present for Cardiff, he was unable to stop them sliding to relegation. Cardiff then managed to recoup the £8,000,000 that they had spent on him and sold him to QPR in the summer of 2014. Caulker subsequently struggled in an ageing backline, with QPR suffering relegation in twentieth place, after which he made his unsuccessful loan move to Southampton.
Caulker's career is one of unfulfilled potential. To receive an England cap as a young defender is impressive, and performances in teams that play attractive football could give Liverpool fans heart. He is accustomed to British football, has over one hundred appearances in the Premier League and speaks the language, so he should settle far quicker off the pitch than the likes of Subotic and Ranocchia. Unless outstanding form earns it, Caulker is very unlikely to start any games ahead of Sakho, Lovren and Skrtel, but his presence gives Klopp a buffer against rushing back those defenders into another injury, as has already been the case with Sakho.
Given Liverpool's predicament, we do not have the ability to hold out for a better loan. Beggars can't be choosers, and Caulker's arrival is a better deal than a beggar might even have hoped for. Part of the attraction of the deal comes from the timing of it, with Caulker available for this unbelievably hectic January, in which we have seven games across the next twenty days, followed by a potentially lengthy Europa League run.
Depending on the fitness of Sakho, Caulker's arrival could mean Klopp even has the ability against Arsenal to have a senior defender on the bench, which could be vitally important if another injury strikes, or we need to defend a lead late on. The initial moans about Caulker's arrival will subside when the context and the sensibility of the acquisition is accepted and understood by Liverpool fans. Caulker has not been bought to lead a title charge, but as an understudy who can fill in across all competitions, and allow Klopp to do the necessary rotation to get his best defenders fit. For that purpose, Caulker's arrival is more than welcome.
We'll leave you with some of Steven Caulker's defensive stats over the last few years in the Premier League for the various clubs he's been at (thanks to Squawka).