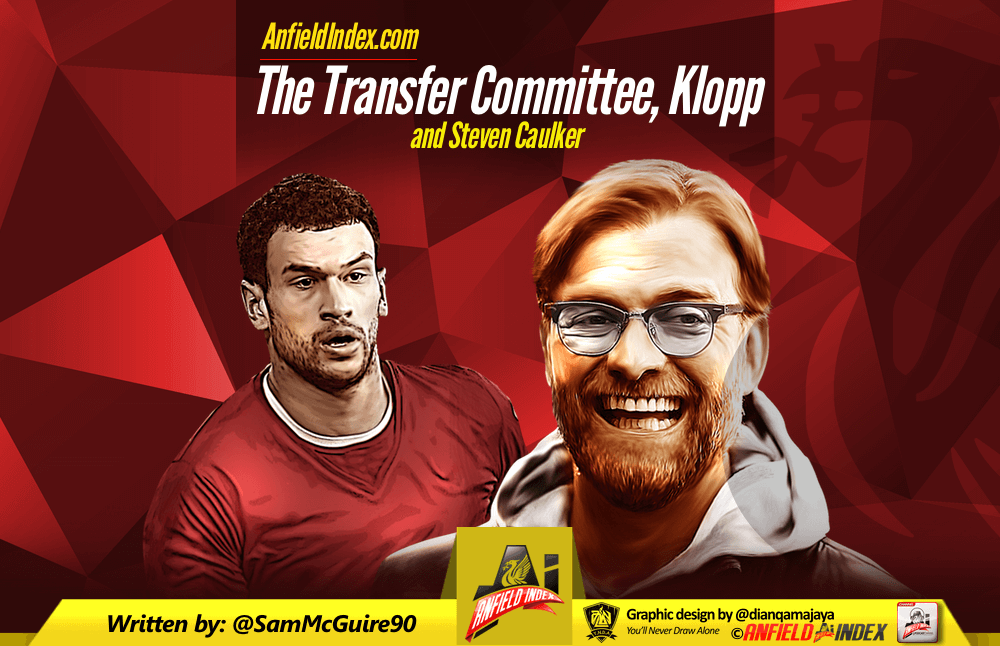 The Transfer Committee, Klopp and Steven Caulker
Stay calm. Don't get too excited but if you had 12/1/2016 on your *when will fans ignore the fact Jurgen Klopp said he has final say on transfers and moan about the committee when we sign a player people don't like is signed by the club* raffle ticket then you've won. The prize is nothing other than knowing Liverpool fans too well. A certificate can be requested from Gags if required.
The first press conference with Jurgen Klopp as Liverpool manager should've buried any doubts that Liverpool will be continuing the trend of allowing the manager and those on the transfer committee to take turns in bringing players to the club. It's a united club with one clear strategy.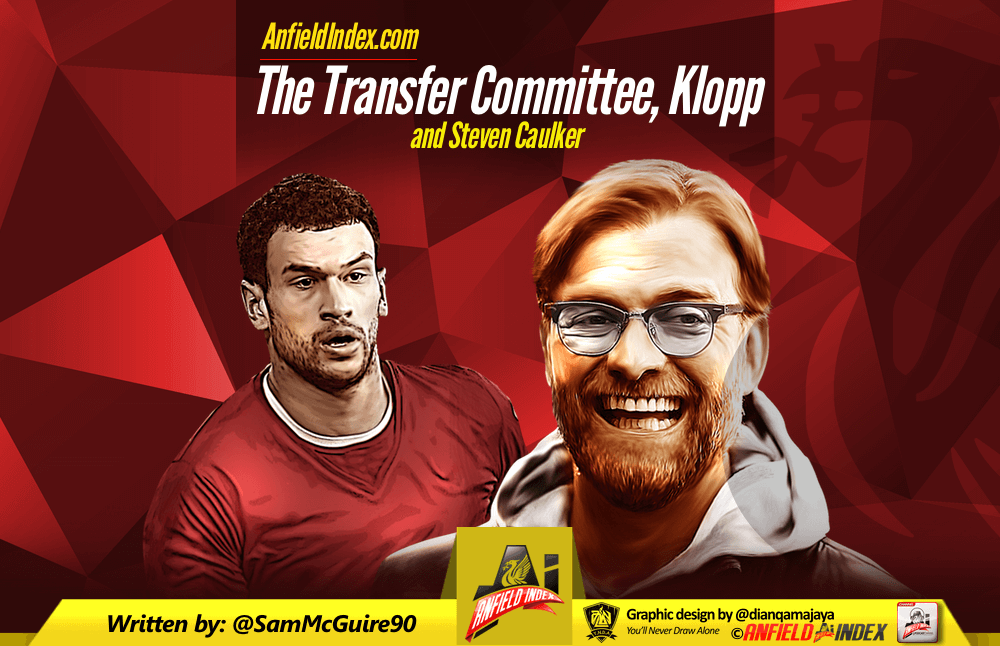 Yet here we are after signing Steven Caulker on loan until the end of the season and social media is littered with people saying the Liverpool transfer committee deserves to be sacked, and questioning if it was them who actually wanted the likes of Christian Benteke, Adam Lallana and Dejan Lovren.
Is that not a lazy comparison? Premier League player joins and it's the same as usual? It's not like those three players arrived at Liverpool in a similar deal to Caulker is it? The latter three all joined after big money moves with the idea behind them to improve the starting XI. Pressure from the off with everything they did put under a microscope. Caulker joins on loan knowing it's possibly his last chance at a big club and with everything to prove. He's not 'made it'. People aren't expecting much and anything he does do is kind of a positive.
Another difference between those mentioned and Caulker is the centre-back, on paper, actually has the traits of a defender that will appeal to Klopp.
Caulker arrives from QPR via an unimpressive stint at Southampton. Once a highly rated English centre-back, his stock has been on the decline since moving to Cardiff City from Tottenham Hotspur at the start of the 2013/14 season.
The lasting memory from that season is the fact he managed to score five league goals. Goals are a bonus for a defender but if that's their lasting impressing it's not exactly a ringing endorsement for their defensive skills.
Two seasons prior to this though was when, under the tutelage of Brendan Rodgers, Caulker looked like the real deal whilst playing for Swansea City.
Quick, always looking to attack the ball, comfortable with the ball at his feet, very vocal and superb in the air.  At Cardiff he won 3.8 headers per 90, at QPR it was 4.2. He's not a defender that gets bullied and it's something Liverpool have been guilty of this season with plenty of goals arriving from crosses into the box. In the full seasons at Swansea and Spurs he averaged an 87% pass success rate. It's also worth noting in his four completed Premier League seasons he's only picked up four yellow cards.
All of which are traits Klopp looks for in defenders and all just happen to be what Caulker is good at when he's on-top of his game.
You may not be convinced that Caulker was at the top of the list of targets drawn up for this January transfer window and it may well be an opportunistic transfer but don't for a moment think Klopp would have agreed to the deal if he didn't see Caulker fitting in with his style. Nobody is privy to what goes on when identifying a target but is it too much of a stretch to imagine Klopp listed traits he wanted in a centre-back and the committee, having watched Caulker in the past, suggested him as he matches up with what was needed?
His form over the past 18 months hasn't been encouraging and there are question marks over his commitment off field but there is some quality there and it's up to both manager and the player to harness it. With Liverpool being so soft defensive there's no reason he couldn't make the right sided centre-back position his own.