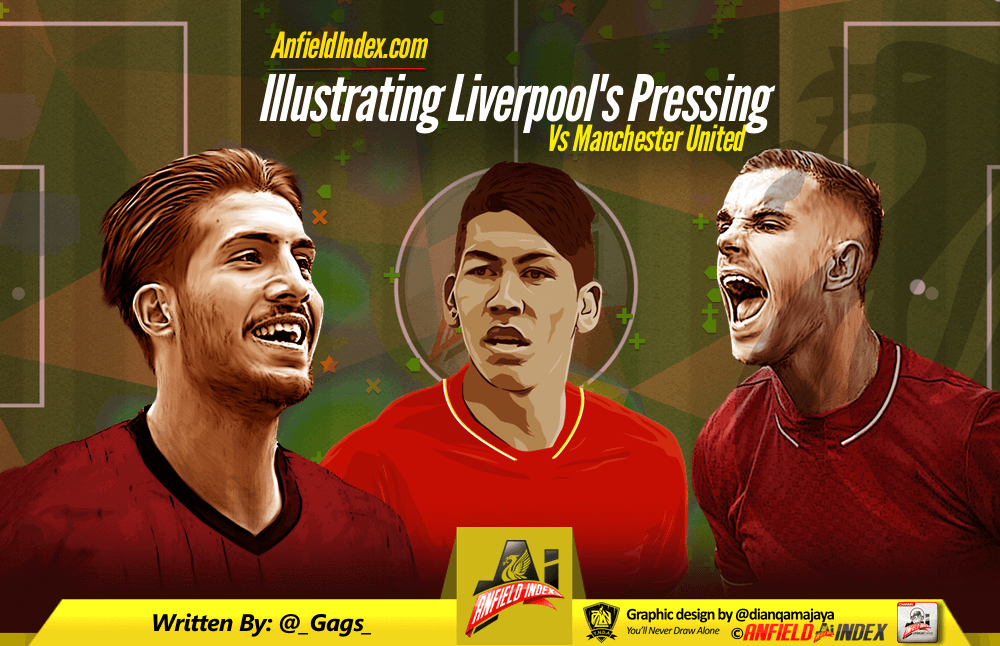 Illustrating Liverpool's Pressing Vs Manchester United
We've been collecting Pressing Stats since 2013 on Anfield Index and after after attending the game at Anfield I expected a reasonable amount of pressing taking into account the hard work done against Arsenal in midweek. This was pretty much spot on against Manchester United, Liverpool's pressing effort wasn't one of the best performances of the season as they pressed the ball every 2.49 times Manchester Untied attempted a pass. Against Arsenal Liverpool pressed every 1.85 the Gunners attempted a pass but the drop off was expected after a taxing game against the league leaders!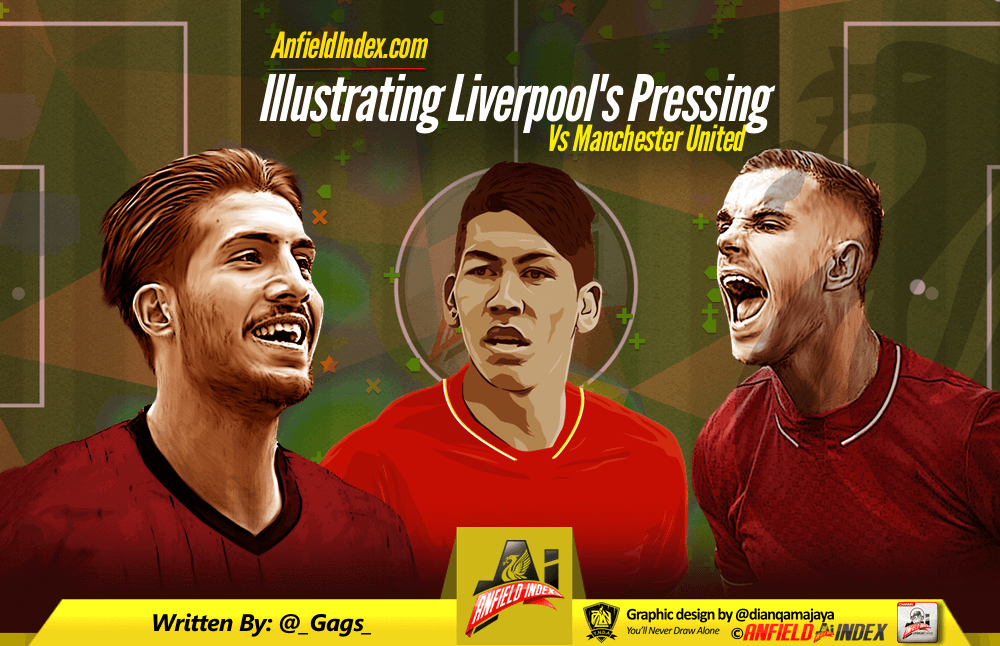 Whilst it was a depressing result for Liverpool fans there was plenty to talk about. We go through some of the performances in the team, which players we thought excelled and which ones weren't as good in the podcast embedded below. There are also screenshots below to aid whilst you listen to the podcast which will help what we are talking about!
You can have a listen to the podcast via the embed option below or downloading via the link below.
The heat map below has been used via the Daily Mail's Opta Match Zone so a massive thank you to them for this service as we wouldn't be able to provide these images with out them.
So meshed together AnfieldIndex's pressing stats and heat maps via Opta to bring you analysis of the game that you've never seen before. You'll see that using Opta's on-ball heat maps and our very own off-ball pressing stats brings to the fore how Liverpool pressed Sunderland to a pulp with recording breaking low levels of opposition passes per press from Liverpool.
After this loss will Liverpool be playing in any European competition this season? You can use a bet365 bonus code and have a punt on it!
The podcast embedded above has all the analysis and the images below support the content so please do have a listen and any feedback either on this article on the @AnfieldIndex Twitter account is appreciated!
Liverpool Pressing Vs Manchester United
Individual Player Pressing Stats
First 24 minutes vs United