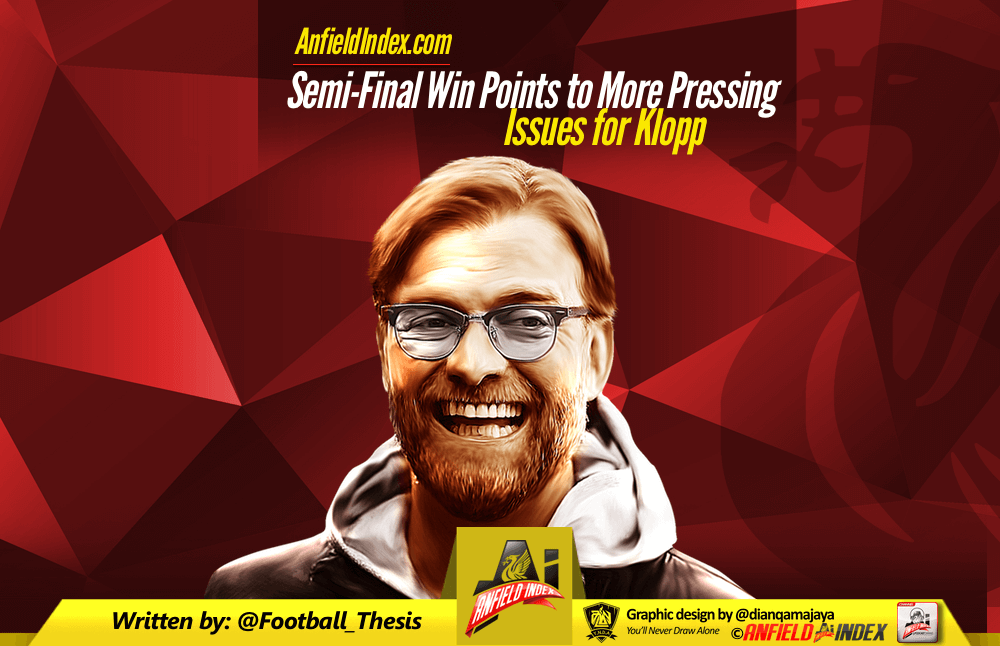 Semi-Final Win Points to More Pressing Issues for Klopp
Liverpool players, former stars and fans worldwide were ecstatic following the Reds' progression to the League Cup Final last night. It's a chance of silverware for Klopp's men, something that has long been missing at Anfield.
Jurgen Klopp, though, will be far from happy with last night's showing. It was one of the worst Liverpool performances I have seen in a long time, with the Reds registering just two shots on target during the entire game. In the semi-final of a cup, at Anfield; that's disgraceful.
The players held their nerves during the penalty shootout and even Simon Mignolet stood up tall to save two Stoke penalties. It was the only promising moment of the night, with the players showing that they could handle the pressure when it mattered.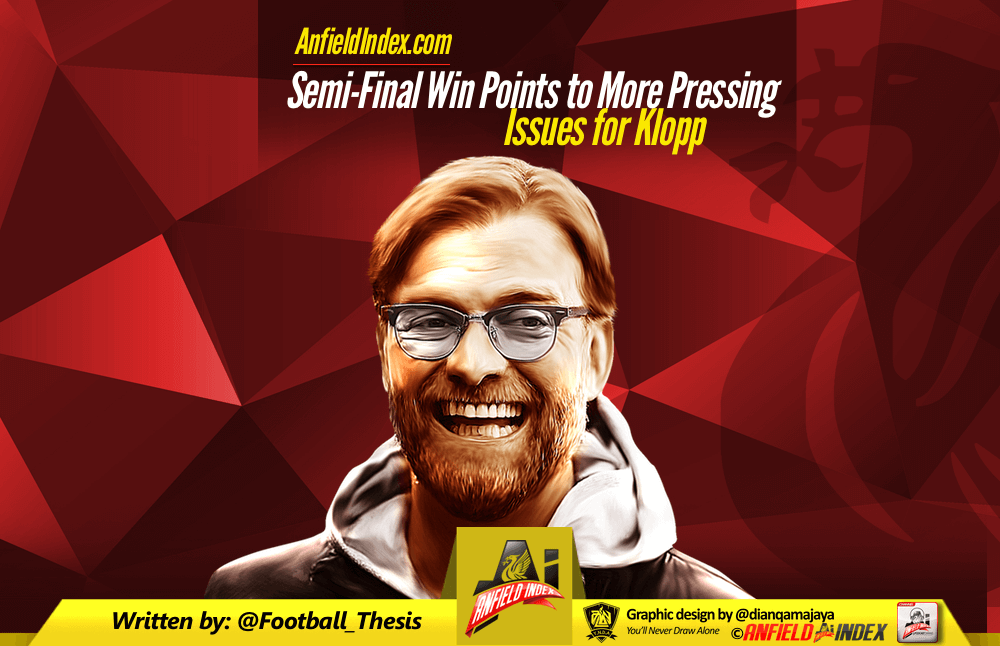 For Klopp, though, last night's win points to more pressing issues for Klopp. He will be for from happy with the performance and most fans won't be far behind him.
In defence, the ever-erratic Alberto Moreno continued to worry. Defensively he is suspect at best and his decision making must worry Klopp. We saw the German lose his temper with Moreno on the touchline after he got involved in some off-the-ball antics, but that's the least of Klopp's worries with Moreno. The Spaniard is making far too many costly mistakes and his attacking contribution does not warrant overlooking these mistakes.
Alongside him, Mamadou Sakho had his best game in a while and won the man of the match award (BBC). His defensive partner is what will worry Klopp. Kolo Toure has come in to cover injuries in recent times, and has performed admirably, but is no long-term solution for Klopp. None of Martin Skrtel, Dejan Lovren or Tiago Ilori fill anyone with confidence, whilst Steven Caulker is nothing more than a short-term solution. A strong, aerially able and competent leader is needed alongside Sakho at centre halve and is an area I am sure Klopp will look to address in the summer.
In midfield, Lucas was completely overrun during last night's semi-final. His lack of pace is a worry, especially considering the style of play Klopp likes to install, and he was caught out too often yesterday. It's hard not to like Lucas; he loves this club, but he simply isn't good enough to start in Klopp's system.
In the centre of midfield, Emre Can represents the best option for Klopp at present. His energy, drive and determination optimises the style of play Klopp likes to implement. He's incredibly frustrating at times, and often makes the wrong decision, but is already key to this side.
His partner in the centre of midfield is a pressing issues for me, and something Klopp should look to address. In short, Jordan Henderson isn't good enough to be first choice centre midfielder at Liverpool. This may be a controversial statement, but one I stand by. His energy is fantastic and is certainly useful in Klopp's system as an option, but his poor decision making costs the side.
Whilst we're on Henderson, the captaincy is something Klopp needs to address in the summer. The former Sunderland man was handed the captaincy by former boss Brendan Rodgers after Steven Gerrard's retirement, but if anything it has weighed Henderson down. He displays little leadership skills, at a time that it is really needed in this Liverpool side. It seems to me that Henderson thinks that acting the tough man is the secret to leadership. It's not. Yes, Gerrard, Keane and Viera were all tough captains, but it wasn't their only trait. They played their game to the highest standard and set examples for others; something Henderson does not do.
Moving forward, the side seem flat under Klopp at present. Roberto Firmino has the class, but for all of his efforts yesterday he could not create any chances. Adam Lallana and James Milner aren't good enough and Jordan Ibe is frustrating when he comes on. Then we have Christian Benteke, the most pressing issue for me. The first chance Klopp gets to ship Benteke out, be it for a loss or not, he should do so. The Belgian seems clueless and doesn't represent a threat for Liverpool. After he came on yesterday, he stood around and hung back on the edge of the box; the last thing you want from your target man. He is simply out of his depth and isn't good enough for Liverpool, £32.5million price tag or not.
Injuries have hit Klopp's attacking armoury hard, with the likes of Sturridge, Coutinho, Ings and Origi missing, but you still feel that reinforcements are needed. Alex Teixeira is linked, with Ian Ayre trying hard to make a deal happen, and would represent a wise addition for Liverpool.
Liverpool may be in a final, their first since the League Cup victory against Cardiff City in 2012, but it was a frustrating night for Klopp's Liverpool. On the night, they lost 1-0 to Stoke and failed to create any real chances. It's worrying and points to a number of pressing issues for Klopp to address as we approach the final stretch of the season.