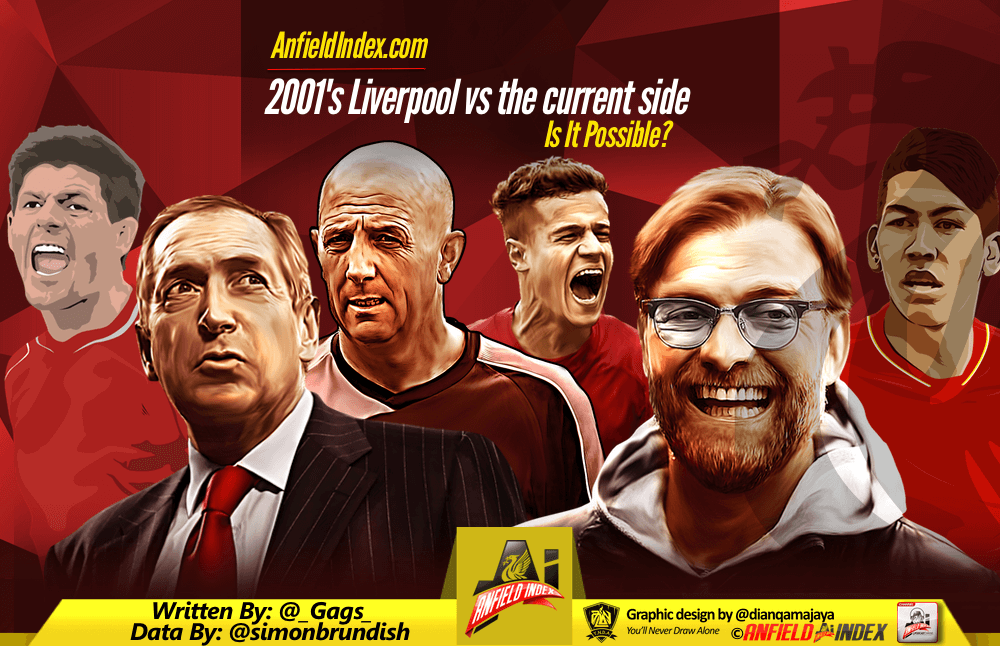 2001's Liverpool vs the current side - Is It Possible?
Gerard Houllier's Liverpool achieved legendary status with their treble winning season. Can Jurgen Klopp's Liverpool manage the same feat? Is it even possible? Simon Brundish and I analyse the squads with stats for the 2001  team and the current side and try to see whether or not this current Liverpool team can achieve greatness.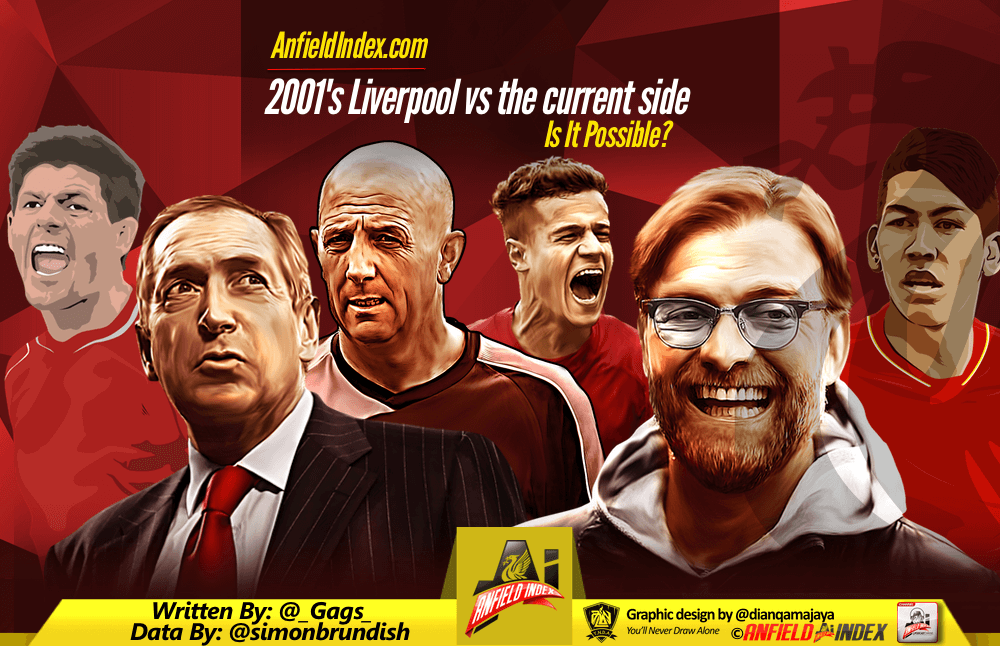 They compare the quality of the squad, look at the average age, the number of games played and goals scored as of January 28th in both seasons. They also look at the distance the teams had ran, their sprint distance and how many sprints they'd attempted in that year. There are some astonishing statistics below so make sure you do have a look at those whilst listening to the podcast that has been created to support this analysis.

Some of the questions asked…
So can this Liverpool team emulate the side of 2001?
Why is it more difficult to emulate the 2001 side in modern football?
Should Liverpool prioritise the league over the cups?
Should Liverpool settle for another year in the Europa League or push for a Champions League spot?
You can have a listen to the podcast via the embed option below or downloading via the link below where Simon and we try to answer these questions.
Looking for the best offers out there? Check out this promo code!