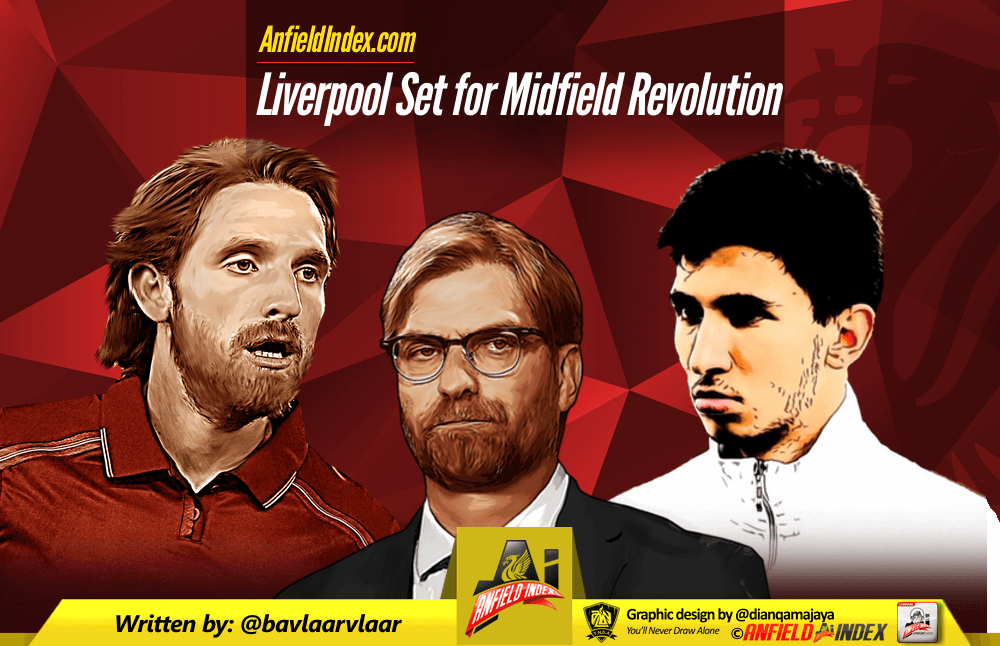 Liverpool Set for Midfield Revolution

The sixteenth week of Jurgen Klopp's Liverpool inspired a good deal of irrational, kiss-the-closest-living-thing, stay-up-all-night-making-a-shrine-to-Joe-Allen joy. When our future selves recall the vicissitudes of the 2015/16 season, few memories will endure as brightly as the hysterical game of see-saw that was Carrow Road or Allen's brief, fist-clenching fall from modesty as he wheeled away from a forlorn Jack Butland. For a little, wonderful while, the fact that two relatively weak opponents had almost inflicted consecutive defeats on the Reds was a detail too grumpy to entertain.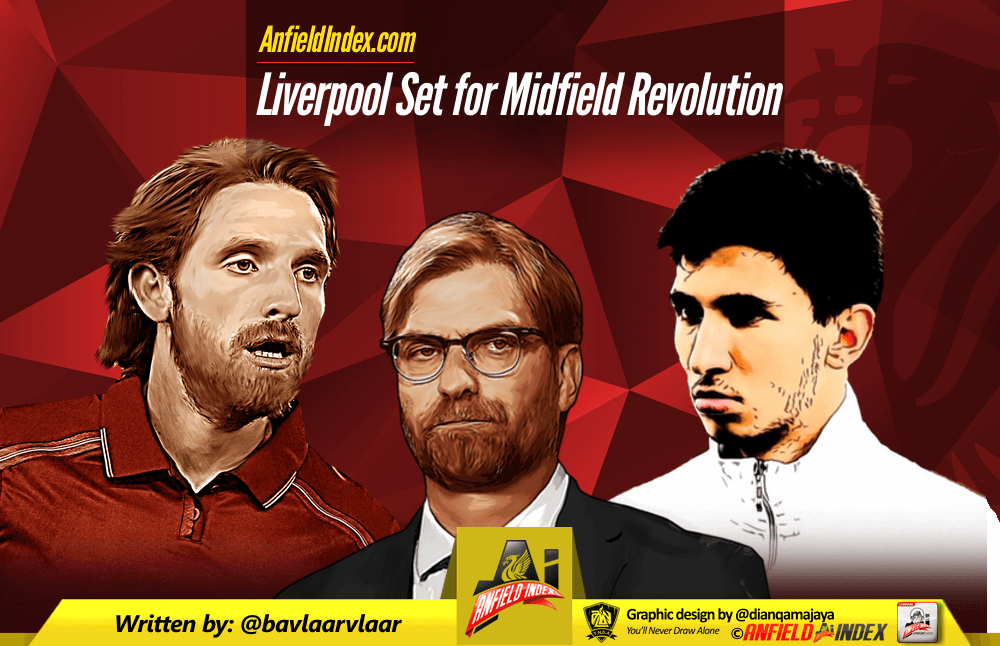 But, as is usually the case with parties, the hosts must eventually sober up and sift through the mess. Viewed objectively, this week saw two dire performances, and had it not been for a liberal dose of fortune fans might have endured the greyest chapter yet in the book of Klopp. It is usually only in defeat that football teams peer inwards and inspect their faults, but while much of Liverpool's fan base was busy plotting a route to Wembley, the German at the helm must have nursed some private angst as to his side's performance level. In order to learn from victory, he will have to imagine the week that might have been without the heroics of Messrs Lallana, Mignolet and Allen.
The main area of stress requires no introduction. A goalkeeper whose weaknesses overshadow his strengths, a central defensive area that injuries have rendered a revolving door, and a left back intent on perfecting the flying squirrel tackle are just some of the factors fuelling speculation that come August the Liverpool backline will have been almost entirely made over.
But the dearth of class is just as apparent in the centre of the pitch. The fact that Allen's intelligent, crafty cameos have had such a refreshing effect on recent contests is a symptom of the midfield's general ill-health. Lucas Leiva's early season vigour has evaporated somewhat, Emre Can's development is more acceptable than exceptional, James Milner's name is never far from the phrase 'lack of quality', and Jordan Henderson's allergy to possession has flared up again, renewing doubts over his suitability as captain.
All four are useful players whose gifts would ideally complement those of more artistic colleagues. Unfortunately, when deployed as a quartet, each is simply a runner amongst runners; together they form a unit that is high on energy but low on inspiration. None fit the playmaking mantle once worn so stylishly by Xabi Alonso and Steven Gerrard.
The return of a fit Phillipe Coutinho will partially redress this imbalance. But evidence suggests that Klopp is plotting a drastic upheaval in his bid to deliver the club from mediocrity. As announced by arguably the most reliable source of Liverpool transfer information – The Daily Express's Paul Joyce – Klopp is tempted to sanction a summer move for Udinese's Piotr Zielinski, a 21-year-old Polish central midfielder who has impressed scouts during a loan spell at Empoli.
Zielinski and 'the Serbian Pogba' Marko Grujic (whose arrival in time for next season is already assured) represent departures from the guts-over-guile mould from which most British players emerge. Though defensively capable, they are primarily 'ball players' noted for their nimble footwork and disguised passing abilities.
The season's worst performances have come when opponents have deliberately surrendered possession, turning Liverpool's pressing tactics against them and forcing the likes of Henderson and Milner into congested spaces where their main attribute – running power – is of little use. When pressed like this, the red midfield has lacked the panache to evade floods of challenges and weave a dainty pattern through the blockade. Only Allen, a player whose lack of physicality appears to have undermined his prospects under Klopp, has seemed comfortable with the idea of patient, subtly progressive possession play.
It is the need to find a happy blend between physicality and finesse that has led Klopp into the market. Those familiar with his early transfer record at Dortmund will appreciate that status and reputation do not influence his decisions, and though he evidently values the current occupants of his engine room, the club's longest serving player (Lucas), its skipper (Henderson) and its highest paid employee (Milner) could eventually make way for a new breed of midfielder.