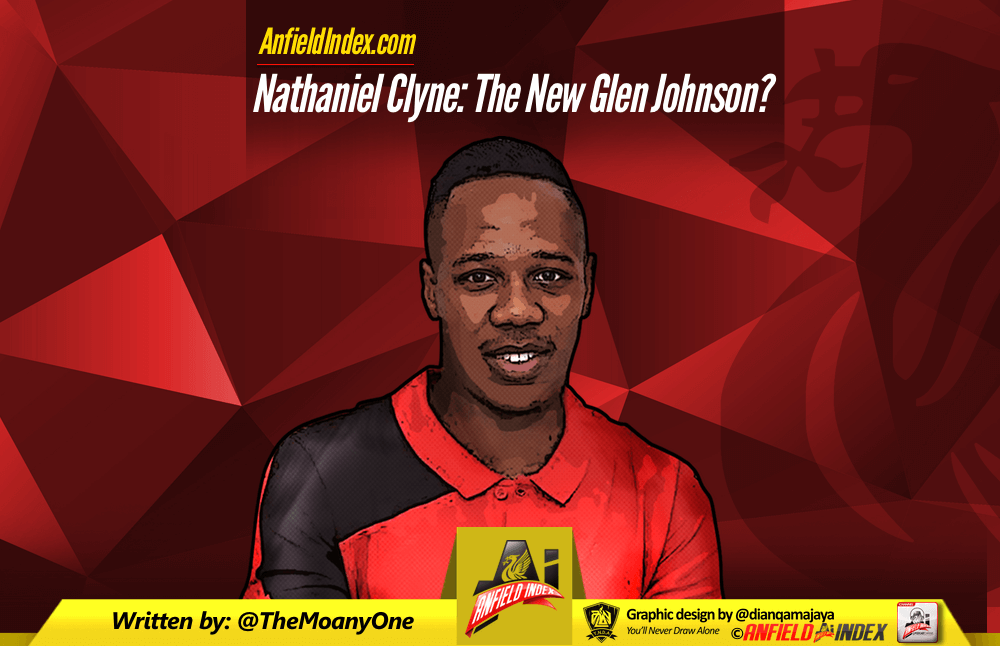 Nathaniel Clyne: The New Glen Johnson?
Last summer, as a Liverpool fan there was not that much to rejoice about. Liverpool had finished the 2014/2015 season in a disappointing sixth position having come so close to winning the Premier League title the year before. Daniel Sturridge was hardly seen by fans, the goals from the 2013/2014 season had dried up, Mario Balotelli was an enormous flop, Liverpool had given a poor account of themselves in the Champions League (after being out of it for so long) and manager Brendan Rodgers had, it seemed, been found out.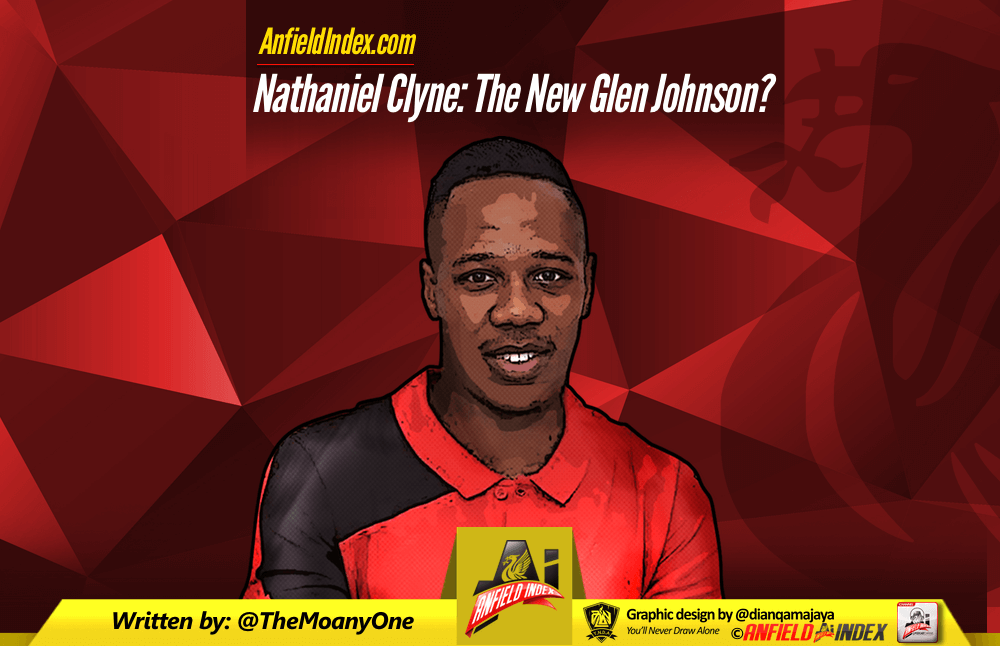 One of the things though that put a smile on faces of Liverpool fans worldwide was the thoughts of never having to endure ninety minutes of Glen Johnson as a Liverpool player ever again. Johnson was one of those players that fans all had the same opinion of, and that opinion was he was poor. His defensive lapses cost Liverpool more goals than I can care to count, his inability to get back in to position when the team had moved forward to attack and his inability to defend made him the focal point of many a fans frustrations and at times rightly so.

So when it was announced that Nathaniel Clyne had been promoted from the Liverpool reserves to the first team, I for one was perplexed. Yes he was an upgrade on an aging Johnson (in saying that I see myself as an upgrade on Johnson) but I had a sinking feeling that he would fall in to the same trap as some of his ex Liverpool reserves teammates, players like Adam Lallana, Rickie Lambert and Dejan Lovren, all of whom have found the step up to the first team a lot harder then they initially might have anticipated. Liverpool fans demand a lot more from their players than the fans at Southampton did. (No disrespect to Southampton.) There is also the step up in the expectation levels. While Southampton fans might be happy with a mid-table finish every season, Liverpool fans expect a top four finish as a minimum every season and some players just can not handle those expectations.
Clyne came to Liverpool on the back of a couple of half decent seasons at Southampton. While Liverpool fans were maybe expecting a big name signing, an experienced signing when Johnson left, Brendan Rodgers and the famed transfer committee obviously knew something we as fans did not know about Clyne and went on to sign him.
So far this season Clyne has played a total of thirty three times for Liverpool in all competitions (that's over 2000 minutes of football), scoring one goal and assisting in another. Compare this to Bacary Sagna at Manchester City, he has played in a similar number of games to Clyne and while he has not scored any goals so far this season he has assisted in four. If you watch Clyne play, he likes to play the ball short,  and whilst Clyne is very good at times going forward, he can be slow to get back and defend when the attack breaks down; which leaves Liverpool vulnerable at times at the back. His evident weakness when it comes to defending set pieces makes a liability that invariably costs the team goals. Another of his weaknesses is the fact that he dwells on the ball at times and when a killer pass is needed he can be guilty of misplacing passes. There's no doubt that Clyne is an upgrade on an aging Johnson, I just do not think he has what it takes to become Liverpool's regular right-back and I can forsee Jürgen Klopp maybe bringing him off the bench a bit more as the season progresses especially with the return to fitness of the Scouse Cafu, Jon Flanagan.
I have a feeling that once Flanagan is fully fit he will be back in the starting line up on a regular basis. Flanagan is a fan favourite and is the type of player who when he is on the pitch gets the crowd going. When he is playing you know he will give it one hundred and ten percent. For me he was Liverpool's man of the match against Stoke City, that's something I can not remember saying about Clyne so far this season. Clyne will also be under pressure aswell if Conor Randall can keep on improving. While Randall might never reach the level of Clyne or Flanagan, his want for game time might just push Clyne out the Liverpool door. One thing that is for sure, Clyne needs a rest. He needs a couple weeks off to recharge his batteries, rediscover his form or he faces the same faith as Johnson did and that's losing the love of Liverpool faithful and once that happens it's nearly impossible to get back.
One other thing that could be a nail in Clyne's coffin is the fact that the majority of Liverpool fans would have Flanagan start ahead of Clyne. I would have Flanagan at right-back for Liverpool over both Randall and Clyne every day of the week.