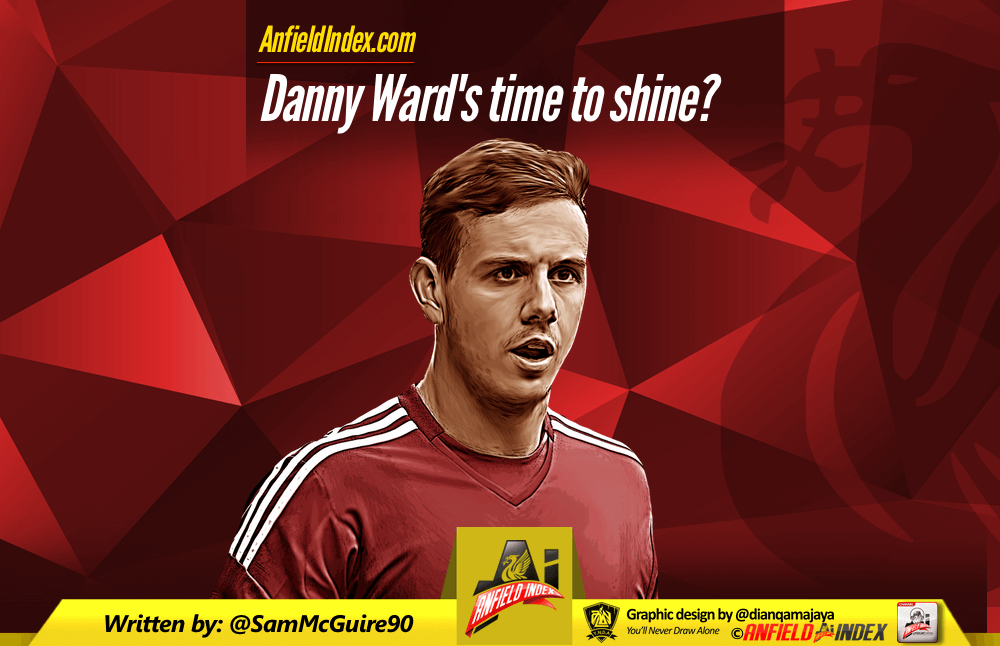 Danny Ward's time to shine?

After yet another mistake, this time against Sunderland, Simon Mignolet's time as undisputed Liverpool number 1 must be nearing an end. The ex-Sunderland 'keeper has had a torrid time this season and his 'mistakes' have cost Liverpool an apparent 15 points according to Squakwa.com. It's not as simple as this but add those 15 points to the clubs current tally now and it takes Liverpool to 50 points, and second in the league table.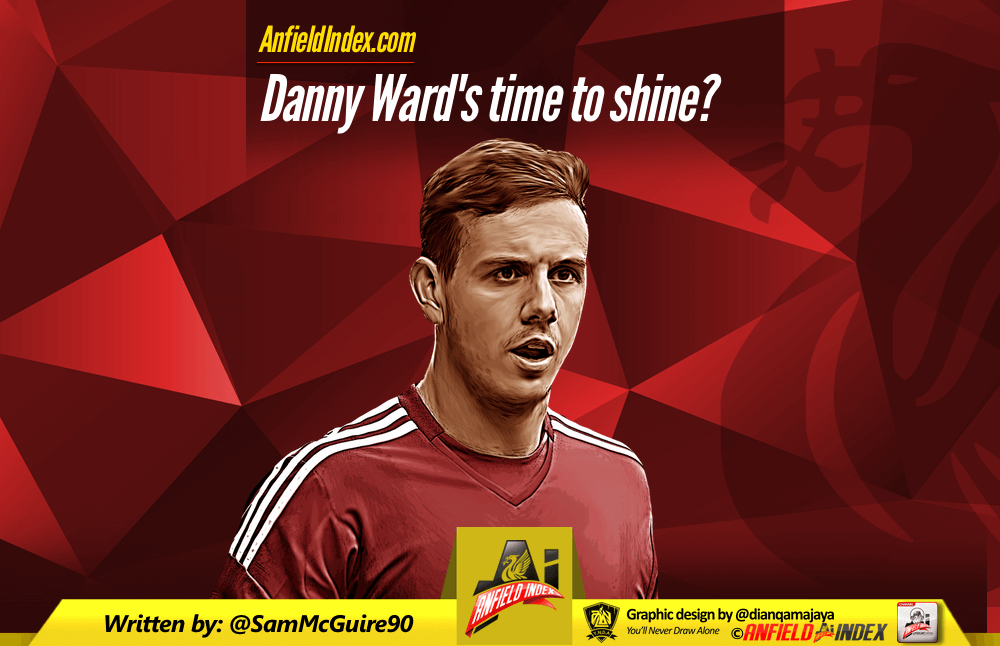 Goalkeeping errors against Sunderland, Arsenal and Norwich, at Anfield, saw what should have been 3 points in each game for The Reds turn into a collective 3 points altogether. There were question marks over his role in the Wayne Rooney goal that saw United snatch a late victory.  Many feel Mignolet should've done better for the Leicester opener, the Jamie Vardy 25 yarder. Being blamed for the latter stems from the player being responsible for so many other goals this season. He's under the microscope now more than ever and he's only himself to blame.
This isn't Liverpool fans being over critical, this isn't Liverpool fans expecting their goalkeeper to be Manuel Neuer, this is just Liverpool fans expecting a Premier League goalkeeper to be able to set up a wall properly. That his latest mishap following on from conceding at his near post, being on his knees for a header that hits the bar and flapping at tame crosses. Liverpool have faced 19 shots on target recently and 12 have gone in, what's worse is it's hard to remember any genuine clear cut chances conceded in this period.
There's no reason now that Danny Ward shouldn't be given the opportunity to start for Liverpool.  The twenty-two year old Welshman was recalled by Liverpool on January 10th following an impressive loan spell at Aberdeen. Since his return he's replaced Adam Bogdan on the Liverpool bench but surely now's the time he takes that step up.
Ward made 28 appearances for The Dons during his time there and was arguably the best 'keeper in Scotland throughout this period. His performances helped Aberdeen climb up to second in the Scottish Premier League, and he became a bit of a fan favourite.
https://www.youtube.com/watch?v=x7FQ95e6NkU
From the video of Ward's time in Scotland it's evident he's an effective  shot stopper with impressive reflexes. He's quick off his line, happy enough sweeping up behind a highline, and if you get chance to watch full ninety minute matches you'll see he's pretty commanding of his area. At 6ft 4 he's by no means a giant when it comes to goalkeepers but he uses his body well to make the goal look a lot smaller than it is. He also returned from Pittodrie full of confidence, the very thing Mignolet currently lacks and the one attribute that 'keepers need if they're to play well.
If you've got a reserved goalkeeper between the sticks, no matter how experienced they are, they're going to make mistakes time and time again, and that's what the fans are seeing with Mignolet. It's got nothing to do with ability as we've all seen the Belgian perform to a much higher level than were currently witnessing. It's just self doubt.
As ex-Liverpool 'keeper Jerzy Dudek alludes to here, sometimes goalkeepers can't play their way into form like outfield players. Sometimes they need time away from playing regularly to recharge mentally. Now seems like a perfect scenario to give Ward the chance he deserves and Mignolet the rest he needs.
Throwing Ward in at the deep end may not be seen as ideal by some but as a goalkeeper it's best to make the most of the confidence they have. Sometimes you don't need your 'best' goalkeeper but your most confident 'keeper. Liverpool have important fixtures coming up in the next few weeks; the Europa League double header against Augsburg, a potential FA Cup clash against Blackburn and a small matter of the League Cup final against Manchester City. All are knockout games and Ward is no stranger to the importance of knockout football having helped Aberdeen progress in the Europa League qualifying stages. They made it through the first two before losing in the third round. Ward coped with the pressure then and now he's even more confident, what's to say he won't excel in these games?
Now's the time for Danny Ward to show Klopp that he doesn't need to go out in the summer and buy a first choice 'keeper. Having him sit on the bench whilst Mignolet struggles isn't helping either players and Ward's stock, and his confidence, won't remain high forever. He showed what he can do in the Scottish League so let him show the Liverpool fans what he can do in the English League. On current performance could Ward's worst be any worse than Mignolet's?