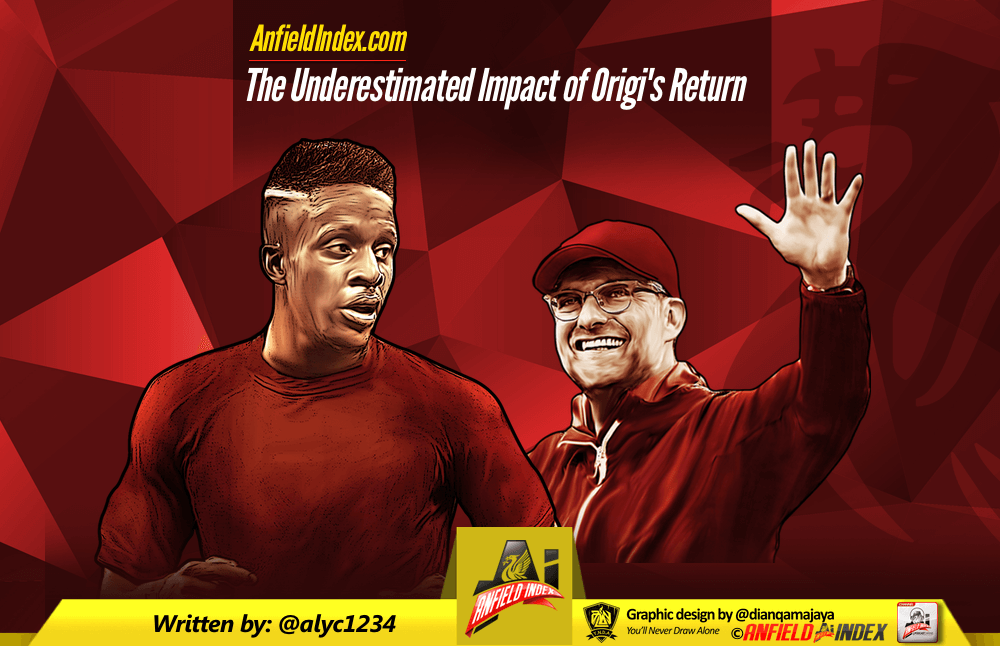 The Underestimated Impact of Origi's Return

As the January Transfer Window closed, many Liverpool fans were left crying out for the signing of a forward. Many believed that the injury crisis plus the increasing number of matches would prove to be too much and that the team would suffer significantly. However, with the return of Sturridge, Coutinho, and Origi people have become a bit more hopeful. While many focus on the striking ability of Sturridge and the creativity of Coutinho, some forget the almost equally significant impact that Origi will have on the squad.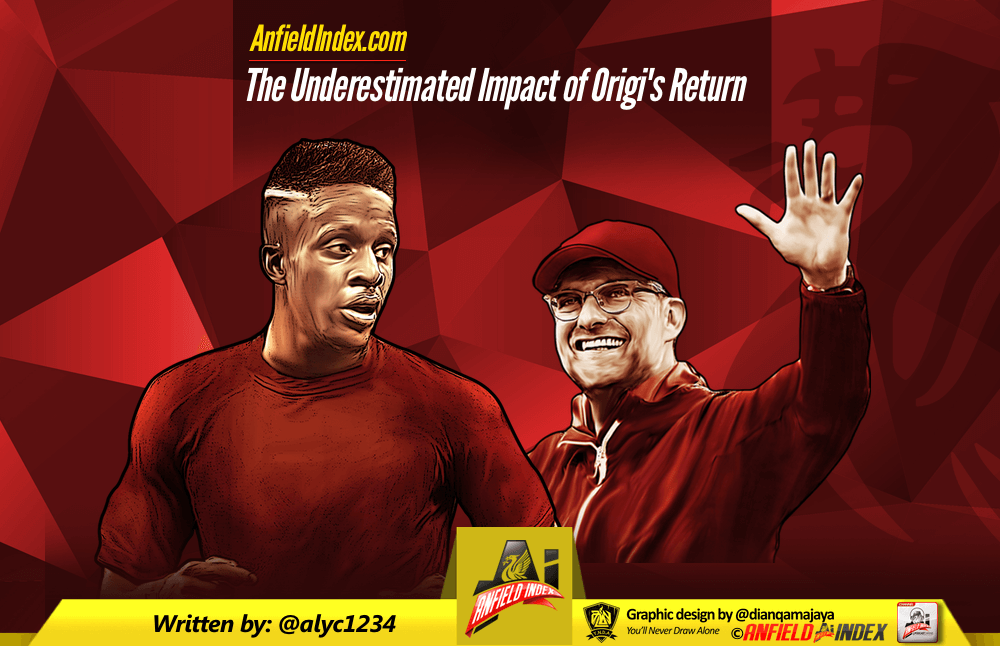 Many Liverpool fans will be enjoyed to have our clinical striker that is Daniel Sturridge back from injury. However, there is still the fearful feeling that he will once again injure himself after a handful of matches. Origi will play a massive role because Klopp will not want to rush Sturridge into playing and risk him getting injured. Origi started to show that he is capable of playing as a lone striker right before he got injured, in the 6-1 thrashing of Southampton for example he was able to continue playing well and even managed two goals after Sturridge come off. While he is not capable of being Liverpool's main striker yet, he has shown that he is capable of playing a role for the team under clop and his style of play. Origi will share the burden of being Liverpool's striker as they come back from injury and also allow the players around them to play a similar manner when each of them play on their own.
With the introduction of Origi comes the possible decrease of playing time for Benteke which would be a positive for the team because, most matches Benteke took part in he would slow down the attack and inhibit other from properly playing to their strengths. Origi on the other hand is a mobile and intelligent enough striker that he will complement the style that Klopp wants his team to play and allow those around him to be more effective. An example of this would be in his second goal against Southampton, he is able to spot the gap between the defenders backs and run in between which gave him a free run at goal which he puts into the top corner. Also, for his third goal he is the only person who makes the run into the box and is able to capitalize on the space left by the defenders. In the game's leading up to his injury Origi had been playing well individually and also as part of the team with his link up play and ability to hold the ball up. His presence would also allow Firmino to play in his natural position and decrease the burden of being the main source of goals which would most likely allow Firmino to play at his best.
Having Origi as a second striker would also help Klopp effectively challenge in all competitions without burning out his attackers. In the last couple of cup games in which Klopp has fielded a team of younger players, the more experience players performances have not been good which includes Benteke. With Origi, our young attackers like Ojo, Ibe, and Teixeira are able to play with a striker who plays at a similar pace and style. This would have a significant impact because there have been many times in those cup matches in which the attack breaks down. Many of those times are down to the striker not being where they should be, with a mobile striker like Origi that problem would occur less often. If the youngsters are able to play in a similar style as the first team with similar players in key positions then they will be ready whenever they are called up to the first team to play.