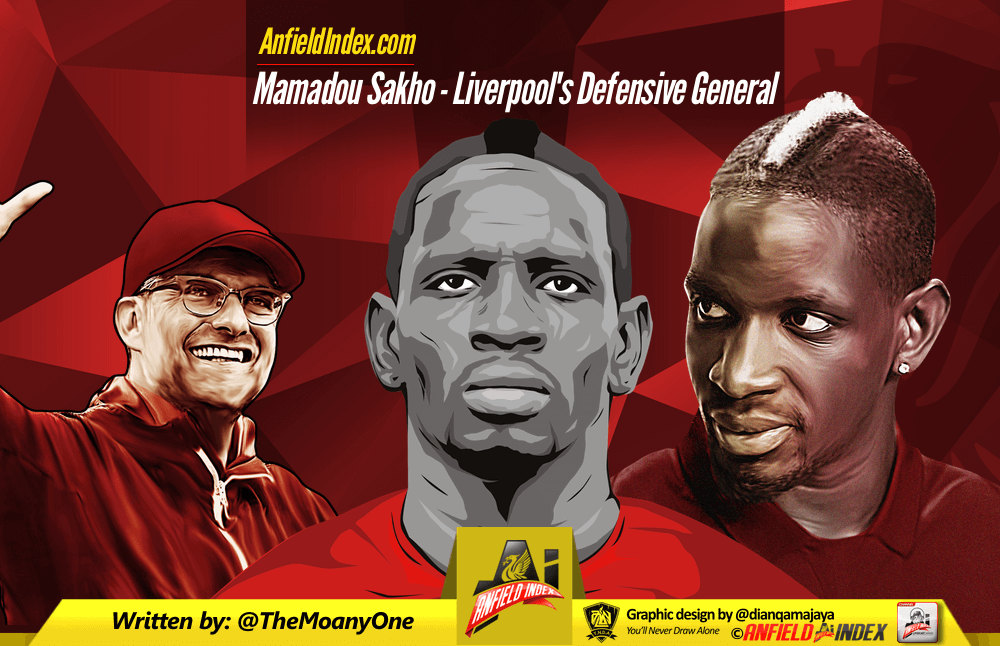 Mamadou Sakho - Liverpool's Defensive General
He can not pass the ball, he can not tackle, he can not dribble and he looks like spaghetti when he is on the ball. These are just some of the phrases that have been used by fans and pundits alike when they describe Liverpool defensive general Mamadou Sakho.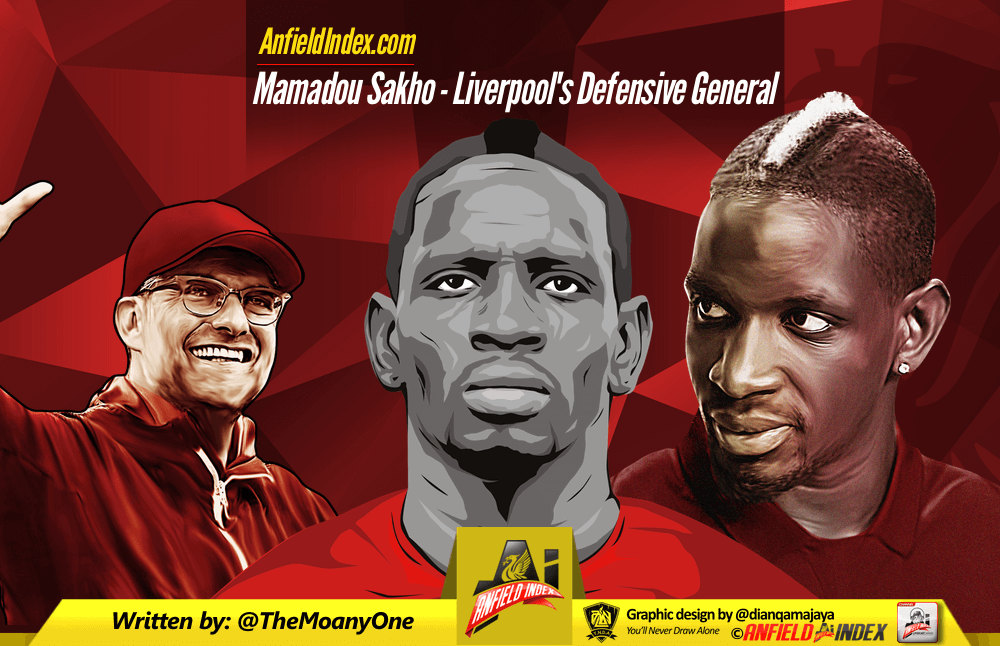 Sakho was signed from French club PSG in 2013. While at PSG he was named their youngest ever captain in 2007, he was also the youngest ever player to captain a Ligue 1 team, a record that still stands today. In his two hundred appearances for PSG he won all four French domestic trophies. When Sakho signed for PSG he played as a striker, a position he excelled at for his home town club Paris FC, but due to defensive shortages in the PSG youth teams, he was moved to a centre-back role. And what a move that proved to be for him.

Sakho made the journey across the Euro Tunnel in September 2013, when he joined Liverpool for a fee of eighteen million pounds. The signing of Sakho brought a bit of glee to Liverpool fans because Sakho for some was seen as a natural replacement for the retired Jamie Carragher. That is a big shout I know but both players in my opinion have similar traits. They are both natural born leaders, they are not afraid to tackle, block, put their bodies on the line for the Liverpool cause and generally do the so called dirty work that needs doing on the pitch. They both commanded the Liverpool defence excellently and make those playing around them up their game to another level. They installed a confidence in the players playing in not only defence but also in midfield. Why? Well the midfield players knew that if a ball went over their heads a commanding Sakho was there to deal with it.
Sakho played an important role in the epic 2013/2014 season. He played nineteen games that season. He even contributed to the scoring charts that was largely taken over by Luis Suarez and Daniel Sturridge. He did enough in that season to show fans what he was all about, what he brought to the team and what fans could expect of him in the following season. But sadly for the fans Rodgers did not see what we all saw in Sakho and he again fell down the pecking order behind both Dejan Lovren and Martin Skrtel for the start of the 2014/2015 season. But when Rodgers decided to go three at the back in October 2014, Sakho came in to his own. He showed Brendan Rodgers how a team should defend and with Sakho in the middle of the defence Liverpool went on arguably their best run of the season keeping clean sheet after clean sheet after clean sheet.
This season again saw Sakho start on the bench behind both Martin Skrtel and Dejan Lovren. With Rodgers seemingly intent on fielding an unexperienced side in the Europa League, it was a game against Bordeaux that Sakho finally made his first start of the season where he gave a man of the match performance. It was also his first time to captain Liverpool. Many still question whether Sakho will be a Liverpool player come next season and you can take a punt on this on William Hill too.
So far this season Sakho has played twenty one games at centre-back in the Liverpool defence. He has a success rate of 44% for tackles, he has made 27 interceptions, 107 clearances and 13 blocks. He has created three chances, won 59% of his duels and has a 89% pass accuracy rate. And most tellingly of all he has made only the one defensive error.
Those stats are not bad for a player who for some fans can not defend. A player who can not run with the ball or tackle. I have lost count of the amount of times I have heard this season that is an important block by Sakho there. He is Liverpool's best defender at the minute by a country mile. At twenty six he is coming in to the age where you expect him to get better and better and no doubt this will happen under the guidance of Klopp. With news this week that Liverpool have added Cameron player Joel Matip to the ranks for next season I expect the Liverpool centre of defence to be impenetrable. With Dejan Lovren and Joe Gomez as back up for next season Liverpool finally have four decent centre backs something that hasn't been seen around the corridors of Melwood for a long long time.