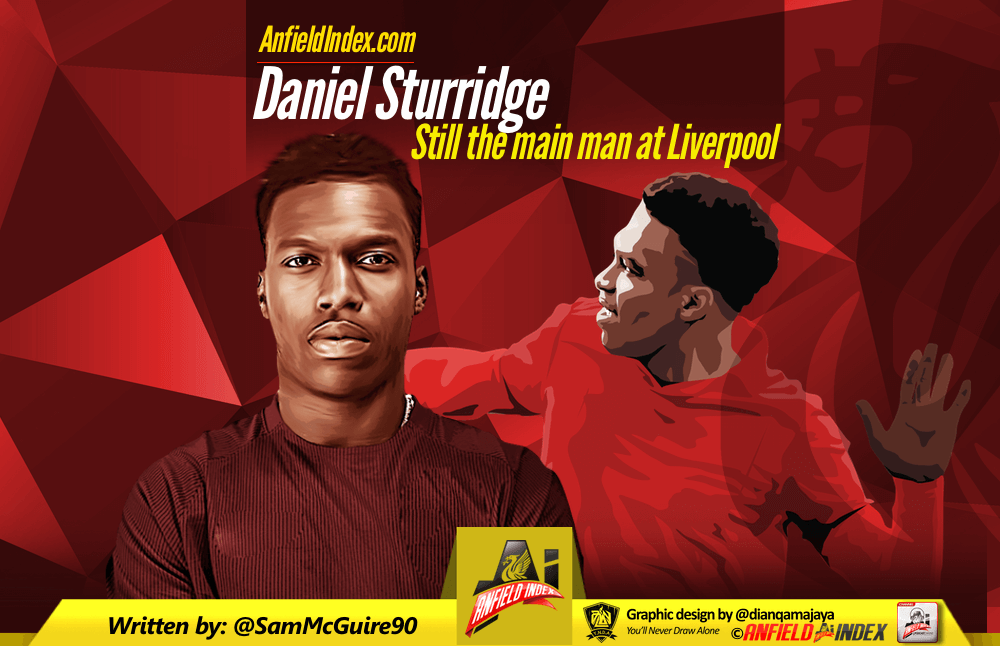 Daniel Sturridge - Still the main man at Liverpool

The Walking Dead without Rick Grimes. Dexter without Dexter. Breaking Bad without Walt. The Sopranos without Tony. Game of Thrones without, erm, Jon Snow? Some TV shows need that one character that's synonymous with it. The one character that you just can't imagine the show working without them. The long running soap known as Liverpool FC has been without their star man for the majority of the past two seasons; Daniel Sturridge.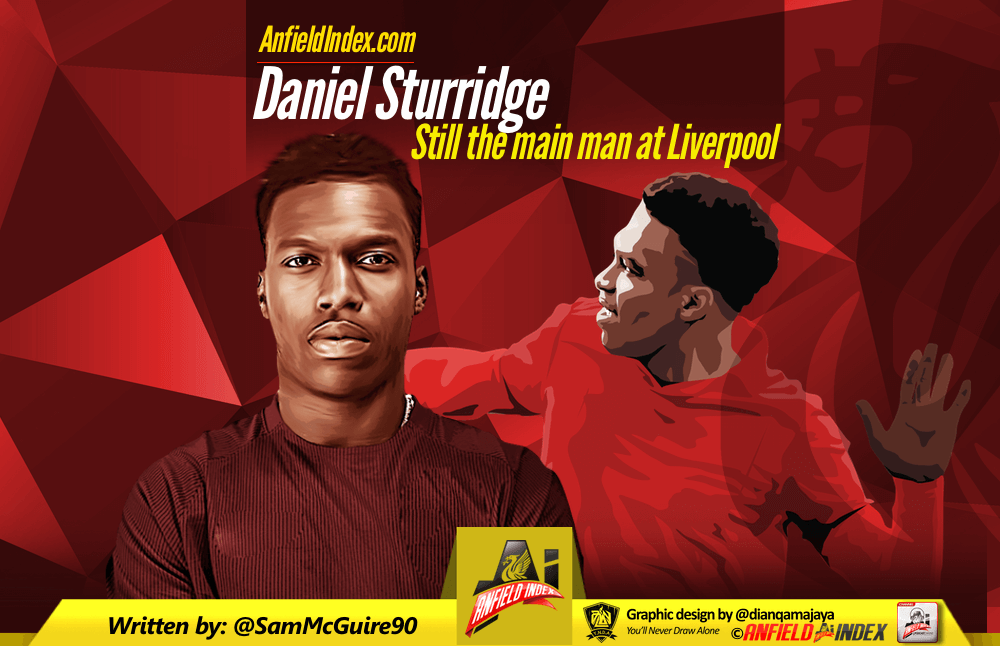 The Liverpool number 15 should be the main attraction at Anfield. An assassin in front of goal and one of the elite strikers in Europe, yet his standing amongst Liverpool fans is questionable at best. Scroll through Twitter and you'll stumble across many polls asking similar questions 'would you sell Sturridge for £20 million?', 'should Sturridge be the main striker for Liverpool next season?', these polls would have had thousands of votes, usually these aren't favourable for the English forward.
Why would any Liverpool fan want to sell a striker that's scored 45 goals in just 74 appearances?
The crux of their argument is the fact Sturridge isn't considered reliable. The fact the ex-Chelsea forward has missed 74 games since signing for Liverpool in January 2012 backs that point up. Instead of writing this off as bad luck though these fans seem adamant on attacking the strikers mentality.
"He's a pussy." It's amazing isn't it, the amount of people who haven't missed a day of work. Surely if you're accusing Sturridge of being a pussy after having operations and rehabilitation in America you must have attended school and work every single day of your life. No?
"He should play through the pain." Like Jordan Henderson is now despite so many fans saying he's visibly not fit and shouldn't be playing?
"For £150,000 per week I'd play with a broken neck." Not sure why money comes into the argument unless it's jealousy? £150,000 per week or £10 per week, if you've got injuries then you can't play. Fans often forget Sturridge's deal is incentivised, if he doesn't start games or make the bench he gets nowhere near the reported £150k per week.
"He's got no desire or passion, doesn't deserve to wear the red shirt." Sorry but would you rather have a team of Sturridge's or a team of Flanagan's?
If Daniel was missing games due to biting people or casual racism then the furore surrounding him and his future at the club would be understandable. He'd be missing games because of his own stupidity but he's not, is he? He's genuinely injured so the criticism is unwarranted and unnecessary.
When he does play there's no question marks hanging over his commitment or his ability. He's undoubtedly the game changer that Liverpool lack and the closest thing the team currently have to a world class player. He's featured in 442 minutes worth of football this season and managed to score five times, it works out that he's scoring every 88 minutes. Basically when he's on the pitch he scores.
He's a game changer, a match winner and the main event.
Liverpool look better with him starting. Coutinho, the creator in the Liverpool side, looks better when he's got Daniel Sturridge ahead of him. Is it really a coincidence that in Sturridge's last two starts for the club the team have scored six goals in both games? In his four starts this season Liverpool have scored 16 goals. A goal shy team without the dancing man, his inclusion seems to just knit everything together.
The hit man is now back after his mid season pre season that Klopp made him complete. He looks fresh, he looks hungry and more importantly he looks sharp. He came off the bench against West Ham and looked like the best player on the pitch at a canter. His start against Villa showed how his inclusion takes the attack up another level or two. Liverpool with him in the side are enjoyable to watch, it's easy to watch and there's a clear leading man/supporting cast dynamic when he's leading the line. The Reds aren't a one man team by any means, but Sturridge's impact on the team is evident in the results they've had this season. Depsite the many injuries and the copious amounts of money spent on alternatives, he's still the main man.