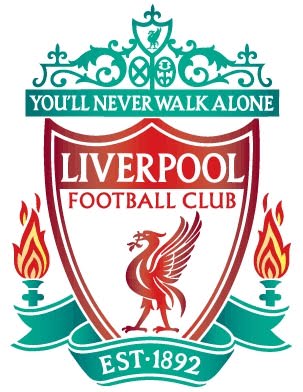 Liverpool FC Vs Birmingham City - Full Time Stats
Maxi Rodriguez scored a hat trick as Liverpool ran riot at Anfield. It was the first time that Liverpool FC had scored more than 3 goals in a game this season and there was no better team to do it against. The Reds had drawn the last seven games against Birmingham City and they put that right in emphatic fashion. A goal from Dirk Kuyt, continuing his rich reign of form, and a late Joe Cole goal rounded off the proceedings. Read on for our full time stats.
A dominating performance by Liverpool and there are a number of stats in the table above to show how dominating they were. With eleven shots on target out of fourteen the Liverpool players really had their shooting boots on today. The possession duels won is also a good indicator of how Liverpool FC were really up for this one. They won the 62% of all ground possession 50-50's and 65% of all aerial battles. More winning tackles, more shots on goal, a better pass completion percentage, more passes and more corners all show how dominating this Liverpool victory really was. Birmingham had quite a few attempts however Reina was either catching them or punching them away with ease.
Out of all of the players that started the game Jack Robinson was the top passer with a pass completion of 92%. A very impressive outing from the left back. If you thought that was good: our right back, John Flanagan, made the most passes in the game which is an honour normally bestowed upon Lucas Leiva, so again another very good performance from Flanagan too. Not once did they look out of place nor did they make many mistakes. Two solid players at the back and they will be playing for Liverpool FC in some capacity for years to come.
Of the attacking players in the side Maxi Rodriguez and Luis Suarez were the best passers and as usual in midfield Lucas Leiva was impressive once again maintaining an 82% pass completion whilst achieving his usual busy approach in midfield.
Maxi Rodriguez stole the show in this statistical category with all four of his shots being on target and three of them finding the back of the net. Maxi has been the player to miss out since Andy Carroll was slotted into the side and he looked determined to make the most of his chance today. A consumate professional and looks like he's taken the disappointment of being dropped in his stride because it was a great performance from him today. Luis Suarez was also impressive and unlucky. He seems to be trying too hard to score a goal at the moment but certainly makes up for it with his passing, movement and creativity (more on this later). Jack Robinson finds himself on the list as he tried to smash  one in from around 30 yards but it went way off target. Good to see the young lad have the confidence to take a pop though.
Raul Meireles was the most creative player on the pitch although he made no goal assists he created four chances in the game of which three led to shots being saved by the keeper and one resulting shot off target. Luis Suarez and Dirk Kuyt created three chances each and also grabbed a goal assist each. Both players are showing how vital they are to Liverpool FC at the minute with Kuyt bagging lots of goals, creating goals whilst Suarez is creating opportunities and goals whilst being a tad unlucky in front of goal. We really hope he bags one next week against Newcastle.
Surprised to see Jay Spearing, Skrtel and Lucas on the list but it shows the growth of the team under Kenny Dalglish that so many players are now creating chances and on another day may have got an assist under their belt.
After analysing the statistics above it's easy to see which three players are the work horses of this side. Lucas Leiva, Dirk Kuyt and Luis Suarez are the three players that have total possession duels in double figures. Regardless of whether they won or lost the majority it shows that they'll keep going to the end and really try to get in the other team's faces. Dirk Kuyt was exception with 80% of his fifteen duels being won. John Flanagan also impressed with 80% of his duels being won.
Martin Skrtel, Raul Meireles (surprisingly) and Dirk Kuyt all impressed in the air. You wouldn't really assign this attribute to Kuyt or Meireles but their stats are impressive today. Martin Skrtel has improved considerably this year with his heading. I don't think many people have given him credit for it but he has definitely improved in his stats.
Raul Meirles and Jay Spearing topped the Total Interceptions list this week. Both worked very hard in midfield and whilst their overall stats may not represent a brilliant performance both of them really put in a decent shift this afternoon. Meireles, whilst being played out of positions, has really added something to the side. Whether it's his composure on the ball or his dead ball delivery, he's filling a part of the gap that we've missed with Stevie being out. Jay Spearing is filling the other part of the gap. A local lad, wearing his heart on his sleeve and he's been going in for the challenges and trying to get forward too. It was Spearing's shot that led to the first goal so all credit to Jay for having the confidence to go for the shot. The more games he gets, the better he'll become.
Overall it's been a brilliant day for Liverpool FC. The man of the moment isn't Dirk Kuyt or Luis Suarez today, but the unheralded Maxi Rodriguez. A nice little hat trick from him and a 5-0 win means we can all enjoy the rest of our Easter weekend!
There are a few more Maxi Rodriguez articles on the site if you wish to read them:
The Statistical Tale of Maxi Rodriguez by Joe Barnes
Maxi Rodriguez: The first name on the team sheet by Rob Sabarcia
Updated at 4.32pm
A storming first half at Anfield where Liverpool took the game away from Birmingham City early on after Maxi Rodriguez scored in the opening five minutes after Jay Spearing's shot was not handled well by Ben Foster. Foster was later taken off after taking a knock.
Liverpool's second came after Suarez was put through by a Dirk Kuyt flick on (ironically playing in Carroll's role) and after Suarez's shot was saved by the City keeper, Kuyt's 2nd effort rolled into the net. Please find the stats for the first half below: