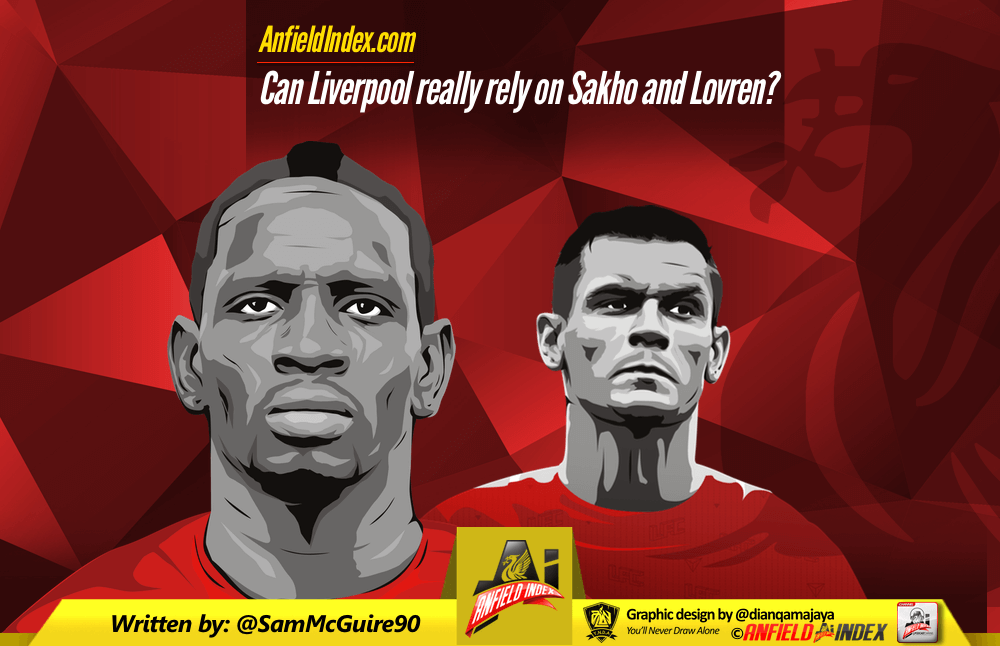 Can Liverpool really rely on Sakho and Lovren?
Pitchforks down please. This isn't about whether Sakho and Lovren are good enough for Liverpool. It's about their durability.
Liverpool may find themselves in many predicaments this summer but one that's been overlooked due to more pressing issues is the Dejan Lovren and Mamadou Sakho conundrum. Both players divide opinion amongst Liverpool fans but this time the debate isn't with regards to talent. Many can make an argument for and against the Frenchman starting over the Croat and vice versa. This time it's about reliability.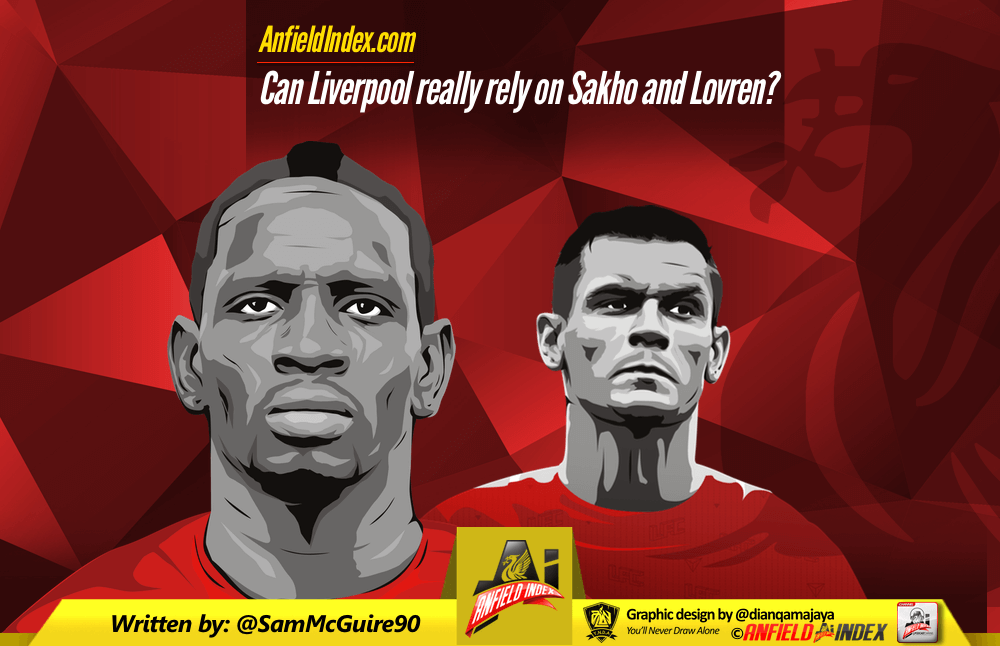 A successful defence needs continuity. The defence needs familiarity to really form a partnership. Look at the likes of Gerard Pique and Carles Puyol, Liverpool's very own Jamie Carragher and Sami Hyypia and Juventus' Georgio Chiellini, Leonardo Bonucci and Andrea Barzaghli. You need foundations to build around and if a club is forever chopping and changing due to injuries the understanding between defence and the 'keeper won't be there and because of this the team will suffer.
A prime example of this from the current season is Manchester City. At the start of the season with Vincent Kompany in the heart of their defence they racked up five successive clean sheets. Injuries to both the aforementioned Kompany and Eliaquim Mangala meant their defence went from a solid dam to a flowing river. Mangala may have his critics as an individual but as part of the partnership alongside Kompany he was doing the job early on in the season.
A solid defence would by no means solve the Mignolet's ongoing crisis of confidence but  you'd imagine it would help.
Can Liverpool rely on Sakho and Lovren? Can they honestly build a defence around players that seem so unlucky with injuries? Liverpool seem to find a partnership with potential for three/four matches and then one of the centre-backs picks up an injury and the whole process has to start again.
More often than not it is Sakho that get's branded with the injury prone tag. As soon as he picks up a knock there's a section of fans ready and waiting with a branding iron eager to remind everyone he's 'injury prone'.

Sakho has been unfortunate with injuries, there's no denying that, but it's just bad luck. He rarely seems to have repeat injuries which would give more credibility to the injury prone status. The table above is from transfermrket.com and shows since signing for Liverpool in 2013/14 the centre-back has missed 241 days through injury which equates to 50 games for the Reds (Kompany has missed 46 games in this time) and because of this Lovren's injury woes are forever ignored by many.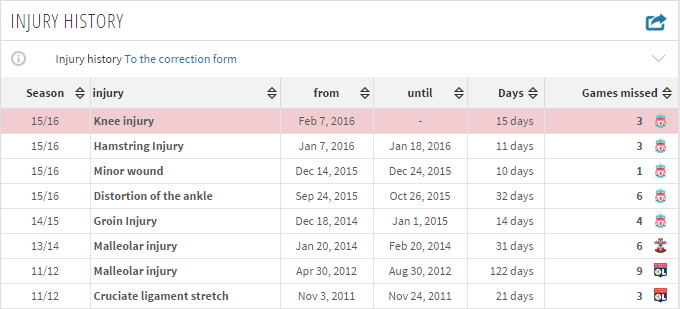 Since joining Southampton in 2013/14 the Croatian International has missed 113 days up to the 22/02/16, he's still out injured with his latest injury so this number will increase. In two and a half seasons in England he's missed 23 games, less than half of Sakho but the latter is an extreme case.
For added context here John Terry and Gary Cahill have missed a combined number of 31 games since the 2013/14 season and this includes a serious knee injury to the former which kept him out for 16 games.
Those two made were integral to Chelsea's impressive defensive record under Jose Mourinho. They set up defensively but that understanding between Terry and Cahill can't be ignored or overlooked. Liverpool currently lack this.
As things stand at Liverpool the left centre-back position is currently timeshared between the two because neither of them can stay fit long enough to make the role their own. Can Liverpool risk keeping both Lovren and Sakho for another season when both seem to pick up more injuries than they do yellow cards?
With Joel Matip already signed for the summer of 2016 is now the time to sign another centre-back to partner the current Schalke centre-back so a pairing is already in place for the 2016/17 season? Bedding in two new centre-backs from the off may throw up some initial teething issues to begin with but will it be as much of a set back as it would be having to settle Matip in alongside one of Sakho or Lovren before the inevitable injury occurs and a Matip has to then become acquainted with the fit centre-back at the time.