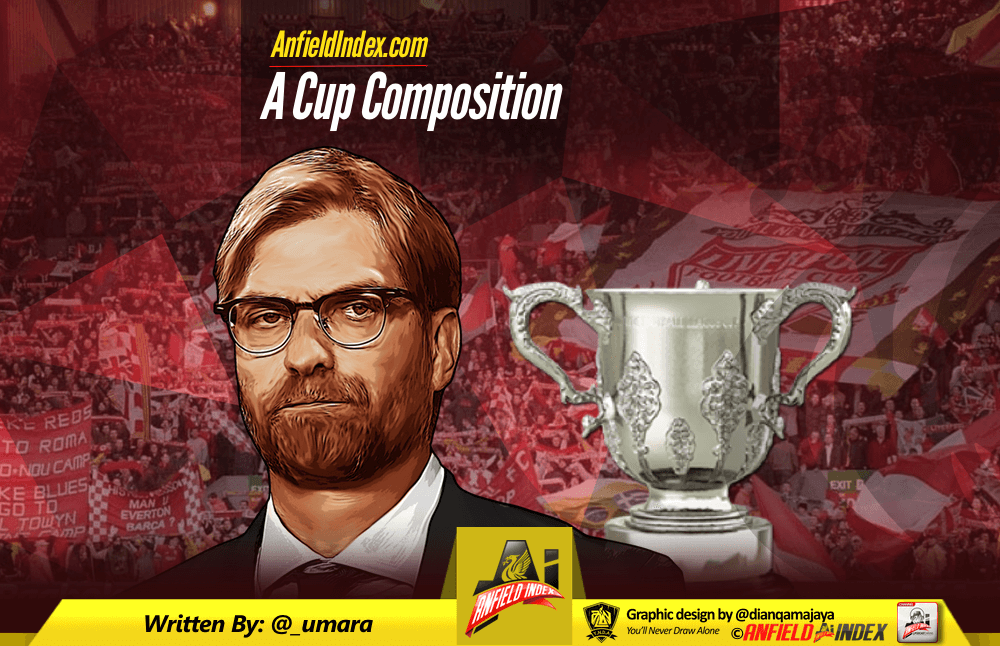 A Cup Composition

It's been a few days since we suffered the torment,
Of losing the final of a cup,
If you'd somehow put it to the back of your mind,
I'm sorry for bringing it up.
My intention isn't to hurt you or make you weep,
But to get rid of that sad feeling quick,
So please read on with a smile on your face,
Let me know if it did the trick.
Four long years we had to wait,
To be in a cup final again,
From Kenny to Klopp the team were led,
To Wembley marched the Red men.
We were nervous but eager; excitement ensued,
At the thought of more silverware,
Long overdue were the emotions we felt,
Even a touch confidence in there.
The foe was familiar; the boys in blue,
But City not Chelsea this time,
A star studded team stood in our path,
To dash our hopes of cup number nine.
And so it was that in the end,
Our hearts were broken cruelly,
Right at the death in the most painful way,
What's worse, by a bald man named Willy.
The Argentine that so many had doubted,
Answered critics with the palm of his hand,
Our magician's trick failed to fool,
Then Yaya proved to be the man.
To twist the knife, deep within,
And send LFC fans into despair,
Wembley was blue as City rejoiced,
And Sturridge could not hold back the tears.
Jurgen's Red Army had come so close,
Of rewarding the new boss with a trophy,
But just fell short of lifting the cup,
And starting a new chapter of history.
The defeat is still raw and the pain somewhat lingers,
But from it we must take heart,
Pull together in these tough times,
And see it as a new start.
The start of success with a new manager,
Who's passion is for all to see,
To reach more finals and chances to win,
The start of what Liverpool could be.
The frustration and anger should spur us on,
To make it right next time around,
To not accept losses and use them as fuel,
And make Anfield a hallowed ground.
Let City enjoy the spoils, let them revel in the glory,
Let us use it as a catalyst,
To bigger and better things under Jurgen Klopp,
In our tale may there be a happy twist.