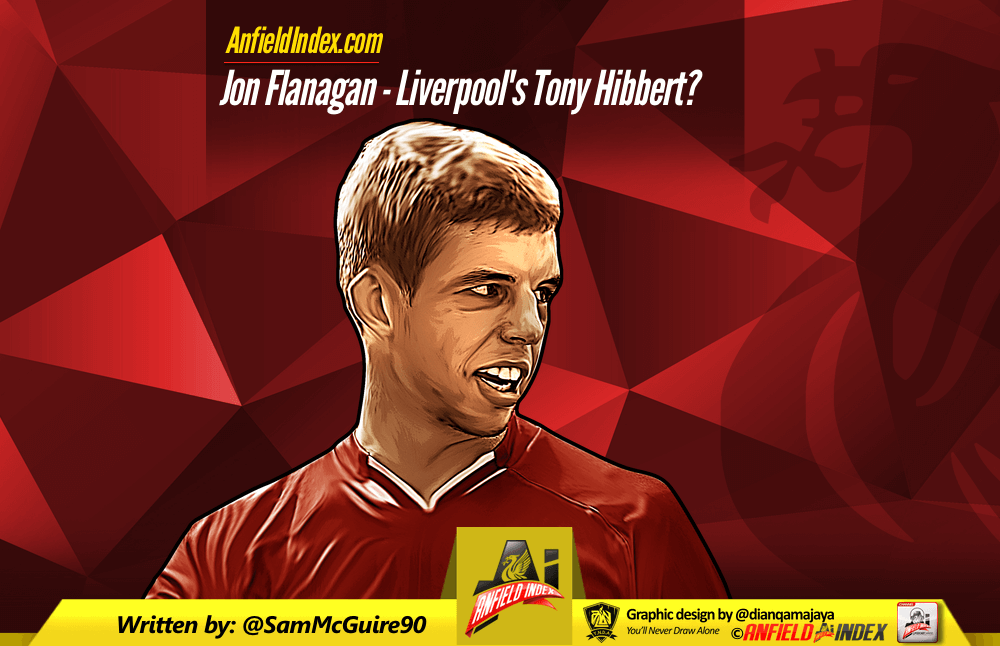 Jon Flanagan - Liverpool's Tony Hibbert?

No. Wait a minute. Lay down your pitchforks and stop digging that hole to put a stake in. A comparison to Everton cult hero Tony Hibbert isn't an insult. Well, not entirely.
Momentarily put aside your preconceptions of the player and look at the bigger picture. The full-back was reliable; he always gave his all for the shirt, he was sensible; if his team was defending a lead you would be hard pressed to find any footage of him doing step-overs 25 yards away from his goal with 5 minutes left to play and finally he was a local lad so he knew the importance of the shirt and played for the badge like not many others would.
Take Hibbert away from Everton and you'd have half the player.
Easy to see the Flanagan comparisons isn't it?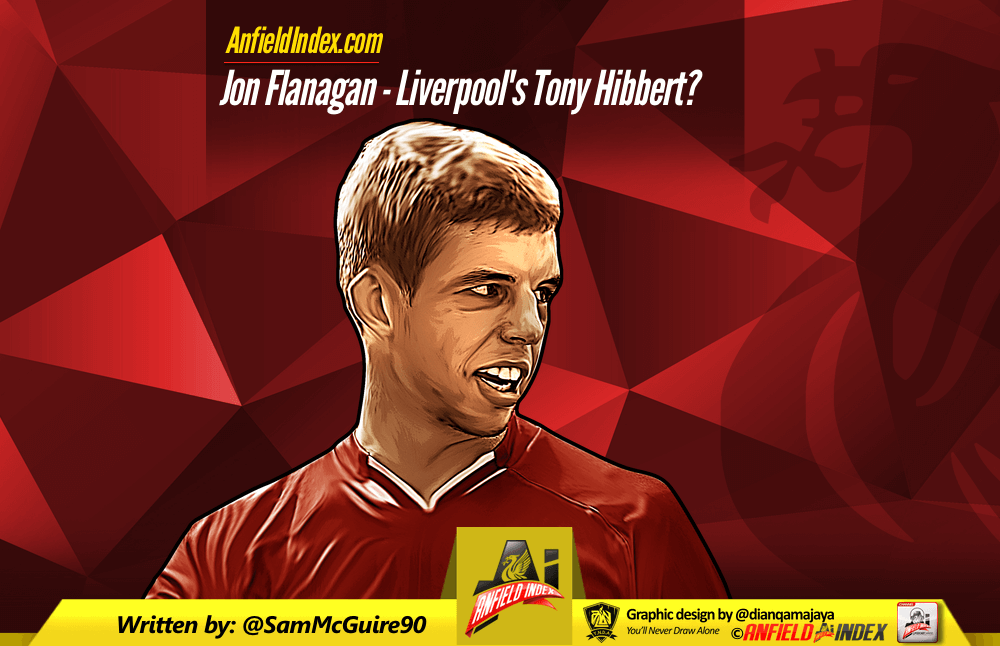 With only a few months left on his contract there hasn't been reports of clubs looking to sign him. There's been no agent talk in the media about a future away from Liverpool. The romantics amongst the fan base will have you believe it's because Flanagan is committed to Liverpool and every club knows he's not interested. However If you're a cynic, and many people are, you believe no clubs have shown an interest because Flanagan isn't that good. If he's not being chased by lower end Premier League clubs when he'll be available on a free and he'd count towards the home grown quota then why should he be playing for Liverpool?
Both arguments have credibility to them.
Flanagan needs the red jersey. Liverpool need a player that connects with the fans. Many will try to fight it, say it's not important, say it has no impact on the game but having a local lad in the squad gets the fans on side. I'm guilty of this. Before the match against City I was saying to friends there will be a mass overreaction whenever Flanagan went in for a tackle. Within 10 seconds he'd put Sterling on his arse and I was saying I'd love to go for a bevvy with him.
He's a local lad and he's living my dream.
The fans at Anfield needed that early boost to shake off any hangover that may have been lingering from the Cup final defeat. One tackle seemed to shift the negativity to positivity.
Flanagan without Liverpool is like a little Super Mario, but when he's playing for Liverpool it's like he's had one of those mushrooms that you knock out of the question mark box and he's grown enhanced abilities. One yard faster, one foot taller and a bit more snide it to his game.
It's been forgotten in the media today but Sterling did give Flanagan the run around at times last night, why hasn't it been mentioned? Simple really, whenever Flanagan was close enough to him he made sure he went in and left a bit on him and that's all fans will remember. He did what every single Liverpool fan wanted to do. 'Welcome back Raheem, lad. Here's an elbow."
You wouldn't want a team of Flanagans, but a squad including Flanagan isn't the worst possible option. Many neutrals would wonder what Hibbert was doing in an Everton squad that was challenging for European football but that's because they're not emotionally invested in it like Liverpool fans are.
It's naive to suggest if he was a foreigner he'd have a contract already like reports implied today because lets be brutally honest, if Flanagan wasn't scouse he'd not be at Liverpool. It's his scouse charm that makes him who he is so manipulating it to say suggest he's at a disadvantage because of it sounds bizzare. Many fans seem to believe he deserves a four year deal, but sentiment aside this would be poor business. 18 months out injured, only three games played since recovering ? Be realistic.
He can be a fan hero. Not in the same way as a Gerrard or a Luis Suarez but in the same way Everton had Hibbert and West Ham have Noble. Without any scousers at the club how is Klopp going to learn the dialect? There should be no doubt in anybody's mind that Flanagan was in Klopp's office after the Kop Kids Interview giving him scouse lessons.