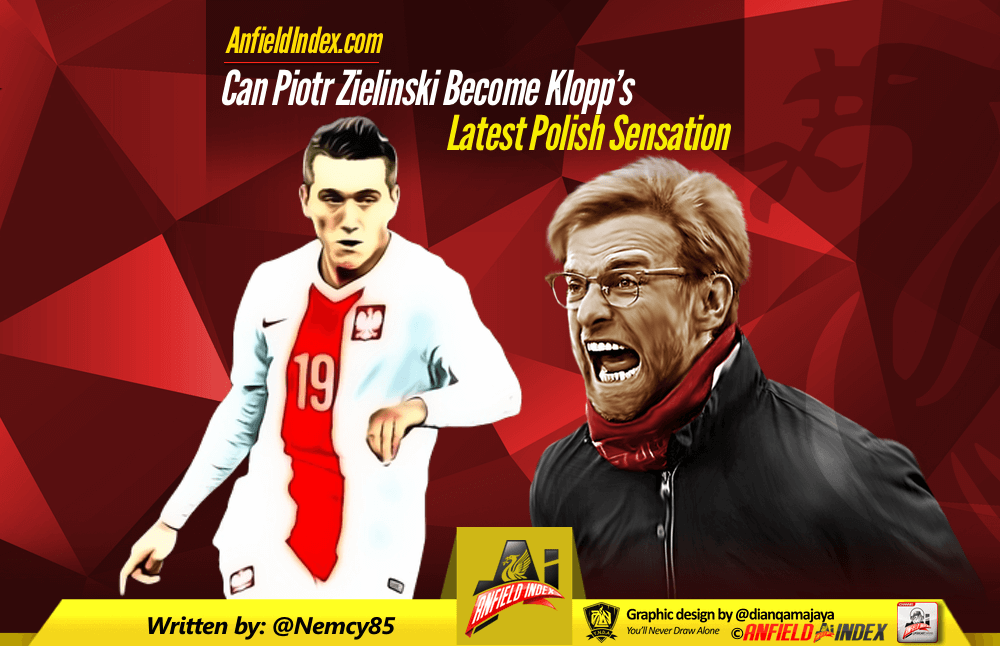 Can Piotr Zielinski Become Klopp's Latest Polish Sensation?
There is something special between Polish players and Jurgen Klopp. Lukas Piszczek, Jakub Błaszczykowski, Robert Lewandowski all have developed into great players under the guidance of the former Dortmund boss and all of them have been relatively unknown figures within the football world before they joined him at Westfalenstadion.
With Liverpool now being heavily linked with a  move for Empoli's Piotr Zielinski in the summer, Reds fans will certainly be hoping that Klopp will be able to do his magic and help another Polish player rise to prominence and shine among the stars at Anfield.
But just who is Piotr Zielinski and what can he bring to Liverpool next season if they sign him?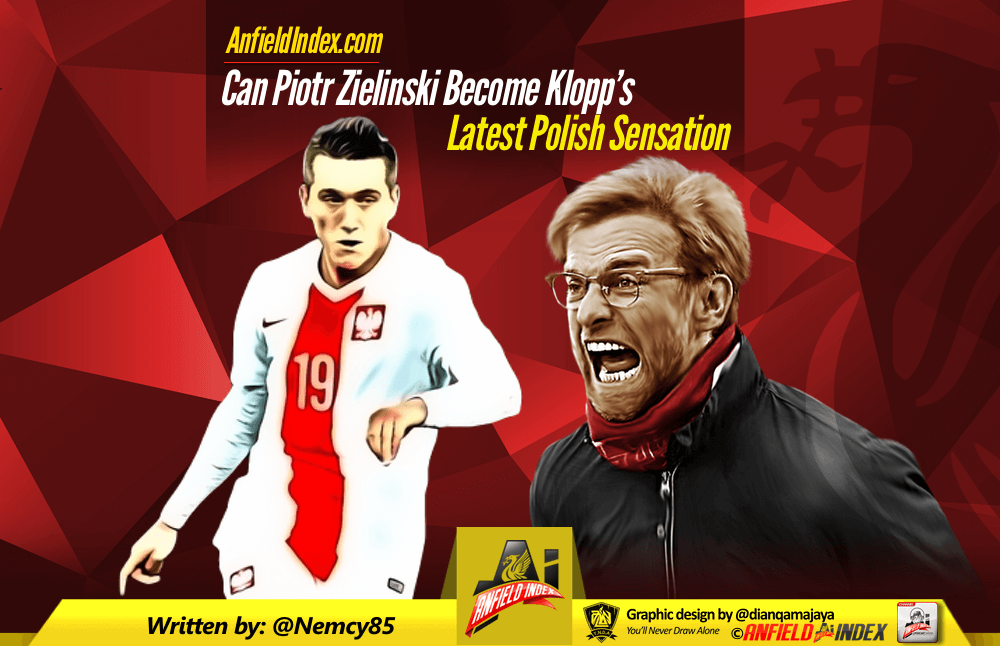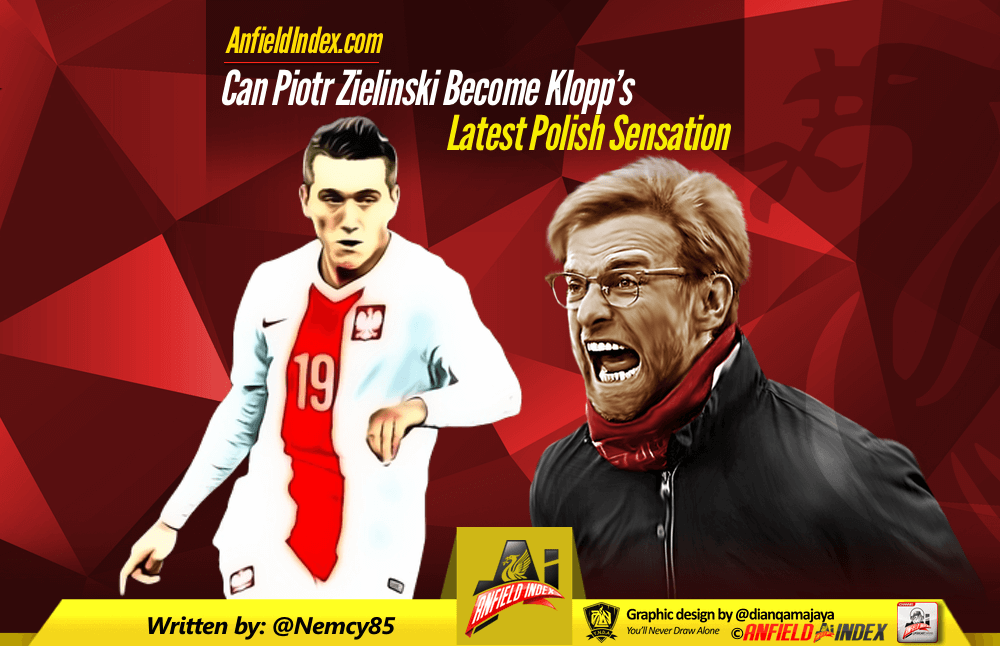 Empoli have become a real springboard for both managers and players in the past years. Head coach Maurizio Sarri who was at their helm last season is now doing wonders with Napoli in Serie A while the players such as Daniele Rugani, Mirko Valdifiori, Elseid Hysaj have all reaped the rewards of their fruitful spell there – making another step further in their careers and moving elsewhere last summer.
Despite that so many important figures departed from the Italian side before the new season kicked-off, Empoli have continued to note some decent results and produce some impressive performances even against the stronger opponents in Serie A. The Azzurri still have, by some miracle, Riccardo Saponara in their ranks who is undoubtedly their key player in the previous two years, but the likes of Lorenzo Tonelli, Mario Rui, Leandro Paredes and a veteran striker Massimo Maccarone also represent significant cogs of the team.
Zielinski is no different. In fact he is arguably and by many considered as Empoli's top performer this season.
The Polish international left his homeland in 2011 to join Udinese and in his second season he became a part of their first team. Naturally considered as an attacking midfielder, Zielinski struggled in the next two seasons to impose himself at Friuli as the Italian side rarely featured in a formation where Zielinski's qualities and presence could be utilised. As a result he mostly entered the game from the bench and made only 4 starts over the course of those two campaigns.
With such limited opportunities, Udinese have sent him on a loan to Empoli in 2014/15 and it was there where Zielinski had to adjust his game and learn to play in a new role.
His numbers at Empoli last season weren't great. He appeared in 28 games, but only made 7 starts and spent a little more than 1000 minutes on the pitch. However, as the time went by, he was getting accustomed to his new position, his performances kept improving and this season Empoli are bearing the fruit of Zielinski's efforts.
Empoli are playing in a 4-3-1-2 formation aka the diamond and Zielinski occupies one of the three central-midfield positions within the system, more specifically the one on their right side. He is required to fulfill the duties of a box-to-box midfielder and Zielinski flourishes in that role.
The 21-year-old became an invaluable member of the squad as he started for Empoli on 25 occasions this season and notched up 4 goals and 3 assists for them. Those stats seemingly look average for a midfielder who is supposed to offer more in his team's attack, but they only tell a small part of Zielnski's story at Empoli and his influence on their game.
The youngster is often a driving force of his team and his ability to carry out the ball quickly from his own half to opponent's half is essential to Empoli. He is an instrumental link between Saponara (attacking midfielder) and Paredes (deep-lying playmaker) as his presence allows them to sustain their flow of the game and Zielinski's admirable pace enables them to become a serious threat in transition. He is a player who covers a lot of ground for his team and raises the tempo of their game.
Zielinski is a fast and creative player capable of aiding his team in both phases of the game. There is a general misconception that because of his lightweight built he is not able to do much when defending, but with his aggressiveness and with his anticipation to make a perfectly timed tackle, the player overcomes his physical disadvantages and can be a real menace to his opponents.
Zielinski's greatest strength is also his biggest weakness. The youngster is always looking to push his team forward and get them closer to the final third as soon as possible with his runs and passes. When he finds himself there he often seems impatient. He has the ability to slice the defence open with his passing and to dribble past the players (averages 1.6 key passes, 2.6 dribbles & 1.8 shots per game) but his actions oftentimes look rushed and lead to mistakes. His notable courage and desire to always create a chance for his team is on a border line of being lauded and cristicised of being reckless because of those attempts.
Still, Zielinski has a great potential and a lot of space to grow as a player and seems as perfect candidate to succeed under the tutelage of Jurgen Klopp, but the question is where would he fit at Liverpool?
It is very difficult to imagine Zielinski at Anfield in the starting lineup and within their system of play. The main reason why the Polish international is performing so well at Empoli is because he established himself in a diamond formation and in a role which allows him a lot of freedom to showcase his skills.
Marko Grujic's arrival in the forthcoming summer will create even more competition in the central midfield positions at Liverpool next season and it is reasonable to think that Zielinski will not be anything more than Joe Allen's replacement there.
However, Zielinski qualities, his playing style and given the fact he was considered as an attacking midfielder in the past, suggest that he could develop into a versatile player and used in different positions. With that in mind and taking into account player's winning mentality and determination to succeed it makes sense why the Zielinski has caught the eye of the German boss. He is definitely a player which suits Klopp's taste as Zielinski would certainly help Klopp recapture the high-tempo and an effective attacking system that saw him achieve success at Dortmund in the past.
Piotr Zielinski is potentially another Liverpool's under the radar signing, but with Klopp' craft to turn the talented young players into the great ones and with his past success with the likes of Piszczek, Błaszczykowski and Lewandowski, Zielinski has all the necessary ingredients to become another Polish sensation under his guidance.