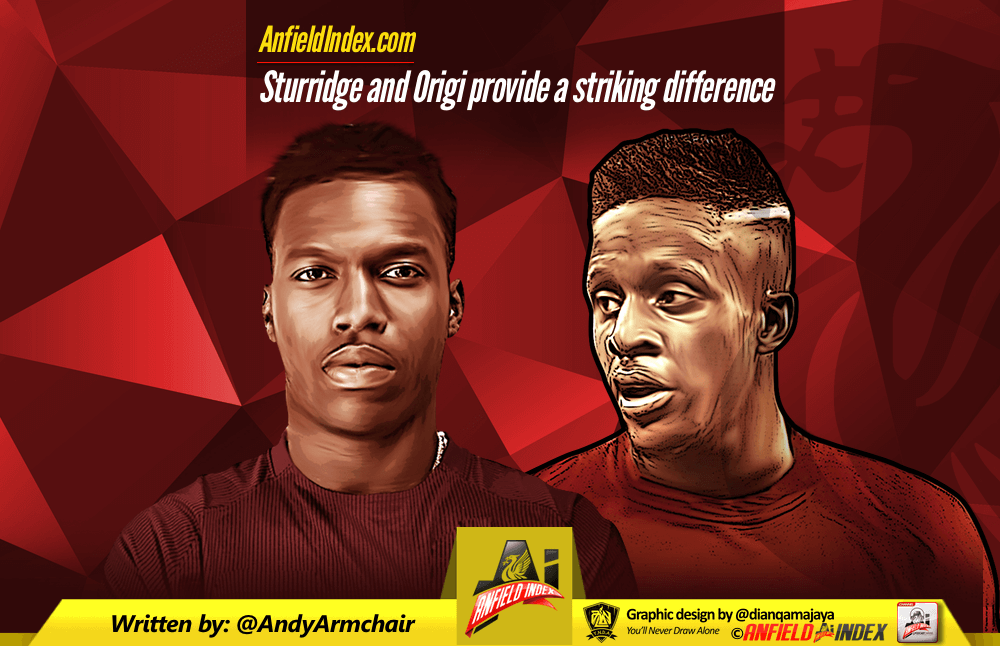 Sturridge and Origi provide a striking difference

I don't need to explain to anyone with a modicum of football knowledge just how big a Liverpool versus Manchester United game is and emotions usually run very high for these encounters. However, the overriding emotion for me from the Premier League meetings between the two sides both this season and last has been one of frustration. Whether that be frustration at the insipid nature of the 3-1 defeat at Old Trafford in September and soulless performances against them last season, or the players seemingly conspiring to lose a game that should've been a comfortable win at Anfield in January.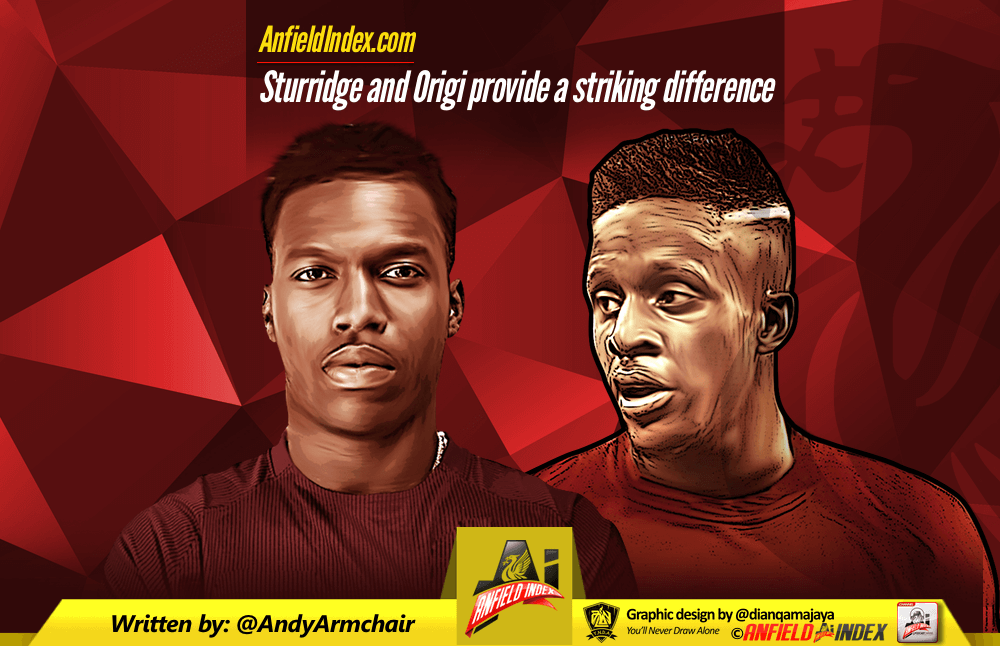 It's sad to say, but under Brendan Rodgers, I'd almost come to expect the limp nature of the defeats to United last season and the loss at Old Trafford back in September. However, that never quelled my sense of frustration because as a fan, it's gut wrenching to see my team meekly lose any game, but against United it hurts that bit more. The game in January invoked an altogether different sense of frustration for me personally. It was actually quite a good performance and we controlled the game, but lacked a cutting edge. David De Gea again showed his quality, making a string of saves to earn himself the man of the match award; the combination of his outstanding saves and our poor finishing was compounded by United scoring with their solitary shot on target to win the game.
So that brings me nicely to this Thursday's UEFA Europa League match, the first time Liverpool and Manchester United have ever been drawn against each other in European competition and there is far more than pride or 3 Premier League points at stake. Whilst there have been some flat performances under Jürgen Klopp's short stewardship, there has been a marked improvement in the big games. So, if we can assume there won't be a lack of intensity, just what will be different from the match in January? One thing that has been noticeably increased in recent weeks is the aggression in the pressing, counter-pressing and tackling; not dirty or nasty, but a much more aggressive and physical in the attempt to win possession. That could be interesting with a side like United, who like to keep the ball and although pressing was evident in that game two months ago, the increased intensity and aggression in that press could unsettle Louis Van Gaal's team.
However, I think the real difference between then and now is at the sharp end of the pitch. The recent goal and assist record and the return of Philippe Coutinho could be hugely influential, but the biggest issue at Anfield in that 1-0 defeat was the finishing, the number of clear cut opportunities squandered. Klopp was even forced to throw on Steven Caulker up front late on in that game, in search of a goal. This is where the fit again Daniel Sturridge and Divock Origi step in front and centre.
Creativity has not been a particular issue for Liverpool this season, but much like last season, converting those chances into goals has too often been costly in games.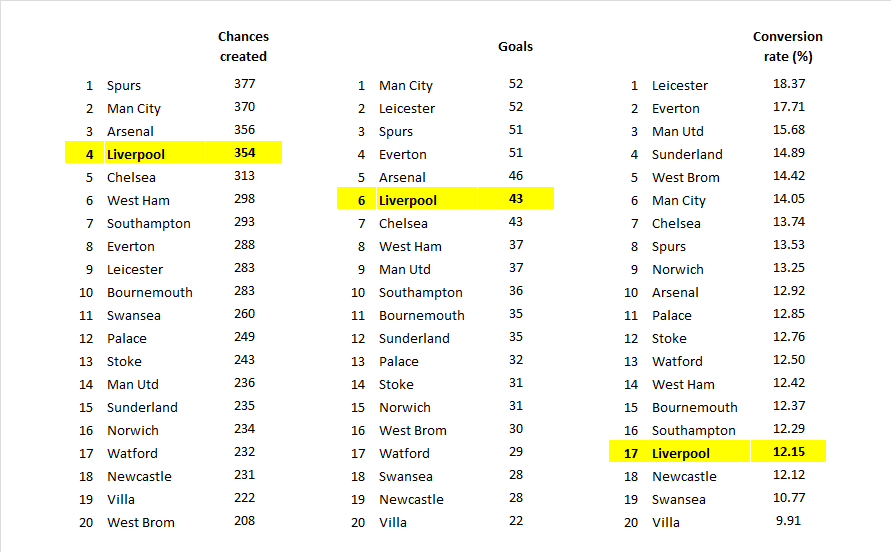 Above are the most recent statistics tabling the number of chances created against the number of goals scored in the Premier League this season. As you can clearly see, chance creation is not a problem for Liverpool and in recent weeks, goal scoring has improved, but the conversion rate is still poor. Just a 2% increase in chance conversion would equate to another 7 goals, putting Liverpool right in there amongst the League's top scorers and most likely result in more points won. A new goalkeeper this summer and a full pre-season to work on defensive structure and organisation will be another key factor to a successful future, but being more ruthless in front of goal is must, particularly in big games and the Europa League tie against Manchester United is most certainly one of them.
The absence of Daniel Sturridge has been a significant one for Liverpool and undoubtedly influenced the statistics; any team in the league would miss a player of his calibre and prolific strikers are a vital ingredient to any successful side. His availability would likely have changed the complexion of the January game against United and could very well be a deciding factor in the outcome of the Europa League tie. His technique, movement, understanding with Coutinho and ability in front of goal have been missed during his long struggle with injuries and exasperated in games where a failure to convert chances has been costly.
Another player who could make the difference is Divock Origi. His transformation from a someone who looked raw, clumsy and unsure where or when to run into a dangerous, strong and confident striker whose movement both unsettles defenders and makes space for midfielders is an astonishing one. The fact those changes took place on the training ground, to me, speak volumes about Origi's attitude. His performance against Manchester City last week went largely under the radar, but his physicality and movement caused continual problems for City's defence, drawing Otamendi out of position to create space for Firmino and Adam Lallana to exploit. He also showed in the 6-0 demolition of Aston Villa, just a matter of seconds after coming onto the pitch, that with a great first touch and composed finish just how quickly he can be tuned into the action. His improved attributes make him an equally dangerous starter or substitute, another option that was not available to Klopp the last time the two sides met.
So, there you have it, what I see as the big difference between then and now against Manchester United and why this Thursday at Anfield could not only be a big night for Liverpool, but a huge night for Sturridge and Origi with both potentially pivotal to the outcome.