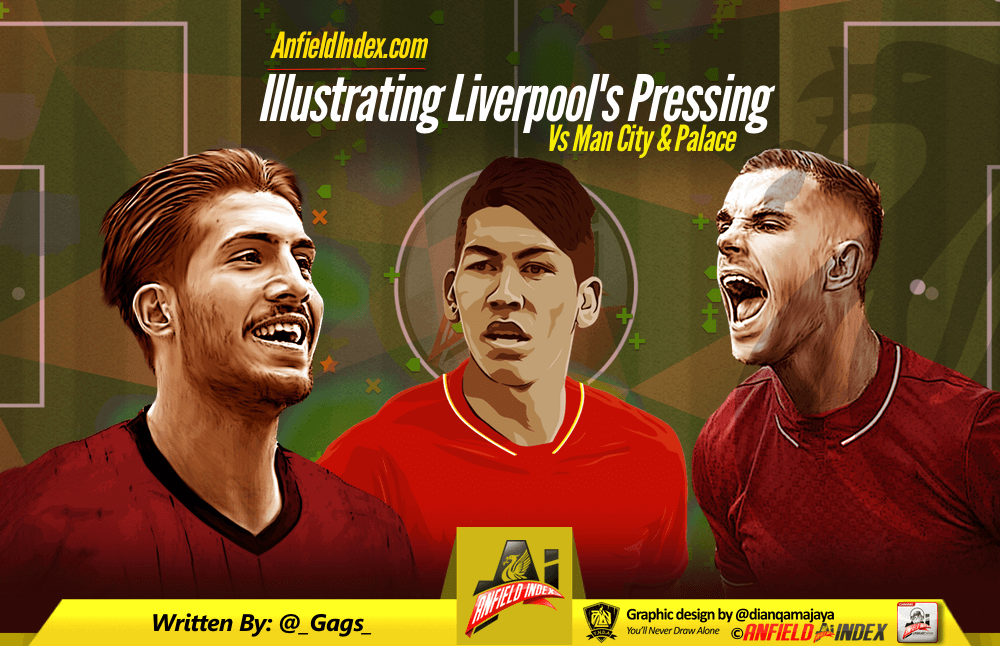 Illustrating Liverpool's Pressing Vs Man City & Crystal Palace
We've been collecting Pressing Stats since 2013 on Anfield Index and after watching Manchester City get demolished last Wednesday at Anfield I expected a torrid time when manually collecting these pressing stats. My hunch was pretty much spot on against Manchester City, Liverpool's pressing effort was one of the highest of all time as they pressed the ball every 1.95 times Manchester City attempted a pass. Against Aston Villa Liverpool pressed the ball every 1.94 times the Villains passed the ball, so a very similar amount however City attempted a much higher volume of passes (470) which made Liverpool's feat even more remarkable.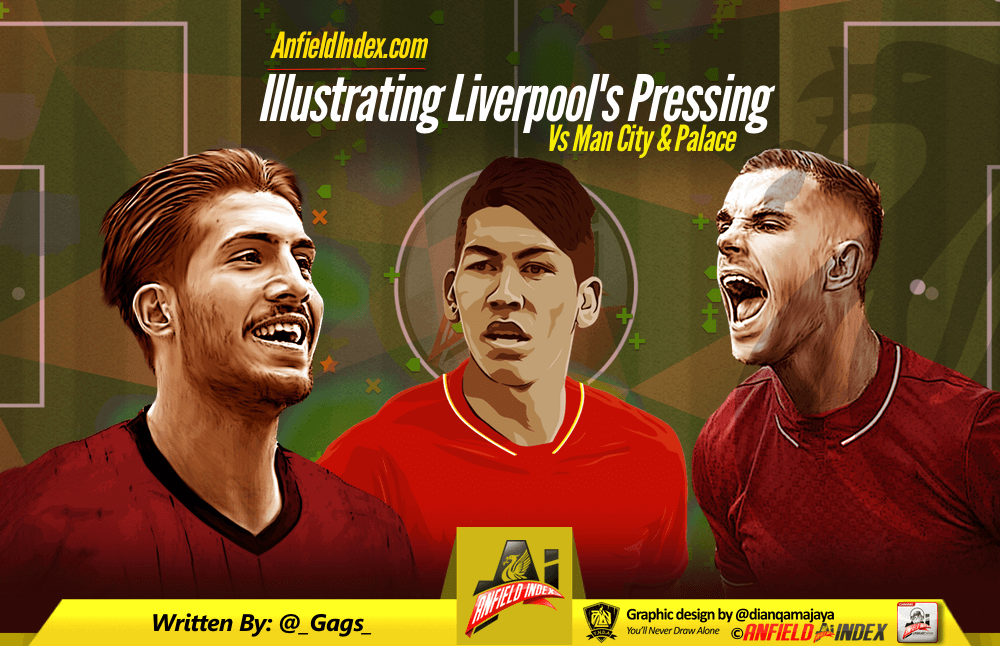 An amazing couple of results for Liverpool but two very different games. We go through some of the performances in the team, which players we thought excelled and which ones weren't as good in the podcast embedded below. There are also screenshots below to aid whilst you listen to the podcast which will help what we are talking about!

You can have a listen to the podcast via the embed option below or downloading via the link below.
The podcast embedded above has all the analysis and the images below support the content so please do have a listen and any feedback either on this article on the @AnfieldIndex Twitter account is appreciated!
Roberto Firmino and Emre Can took centre stage against Manchester City and then it was Firmino once again against Palace that shone off of the ball. These stats will help you visual how hard the Liverpool players worked off of the ball in each of the games. I hope they can help you look at the game a little differently!
Liverpool Pressing Vs Manchester City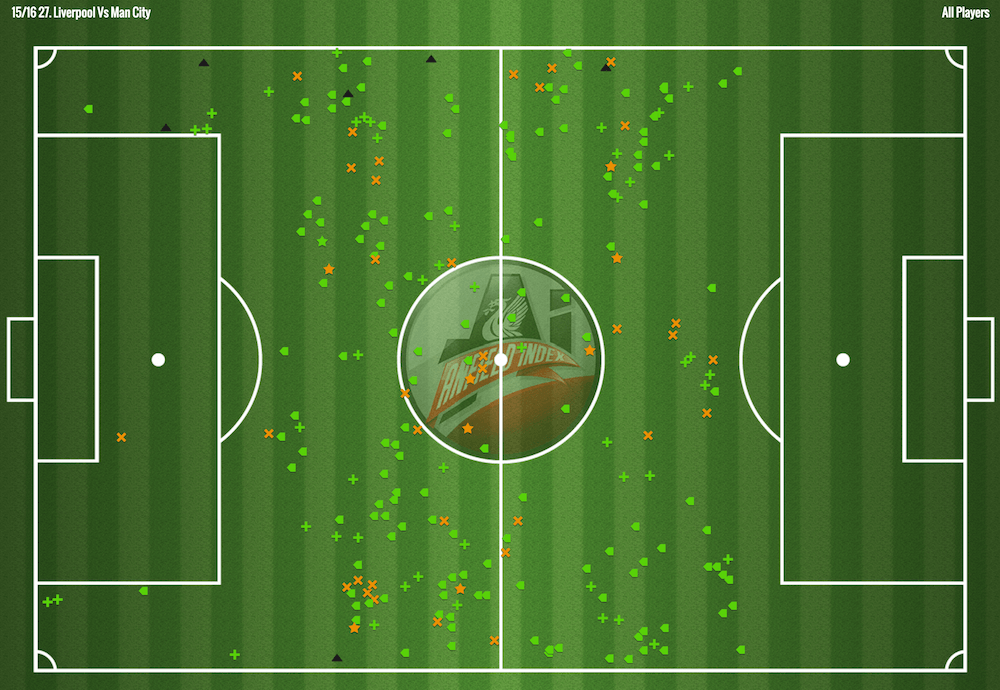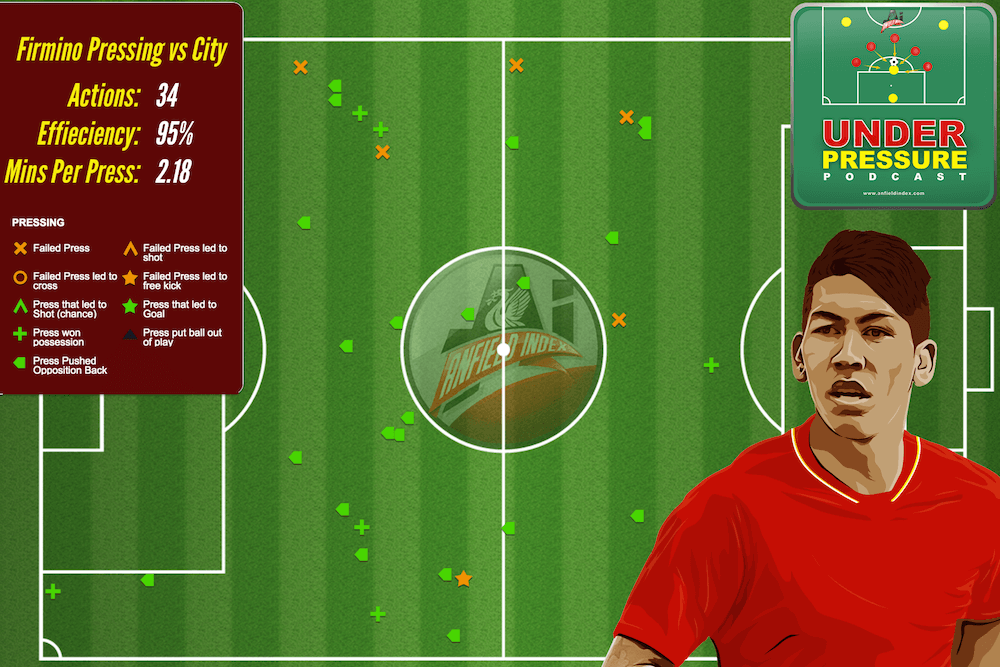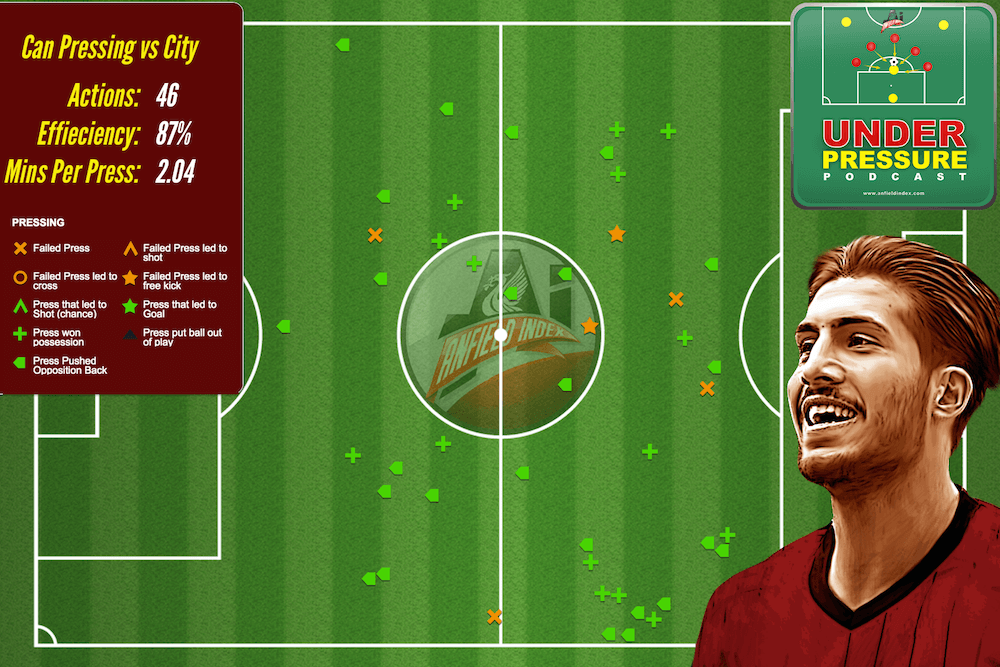 Liverpool Pressing Vs Crystal Palace