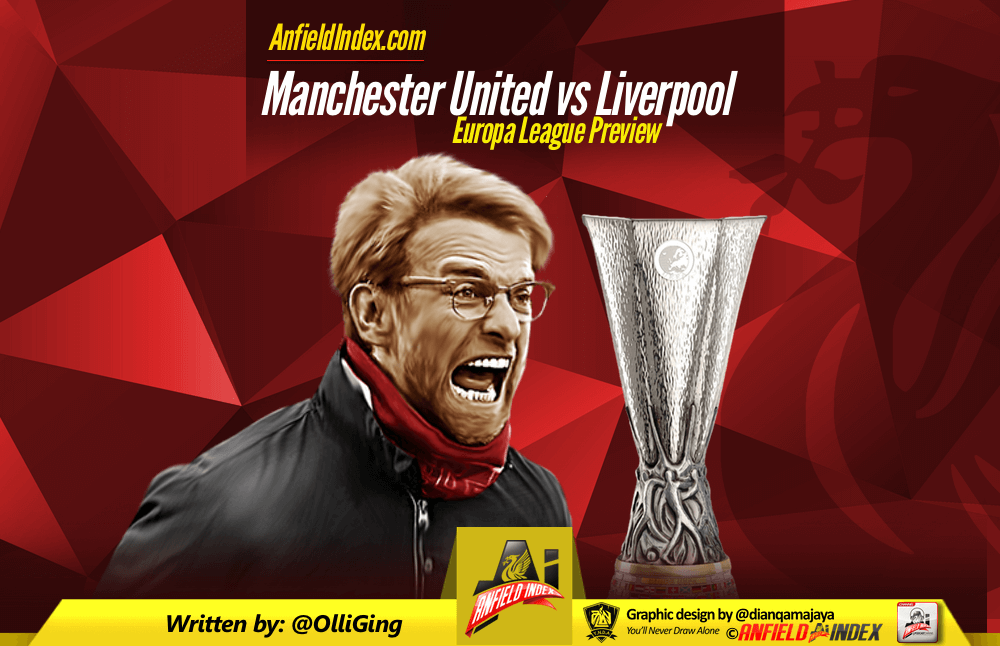 Manchester United vs Liverpool: Europa League Preview
It could be said that taking a 2-0 home lead into the away leg of any European tie can give a team great confidence. However, the same might not be said of a fanbase, as Liverpool supporters pray that their side doesn't let their impressive Anfield performance slip, as they visit Old Trafford to face Manchester United in the Europa League Round of 16 Second Leg.
Despite the slight negativity, it's fair to say that it's all going swimmingly so far, as we look ahead to the second half of this eagerly anticipated tie. To put it briefly, Anfield was rocking for the first leg, United were trounced, and Liverpool got a fairly ideal result.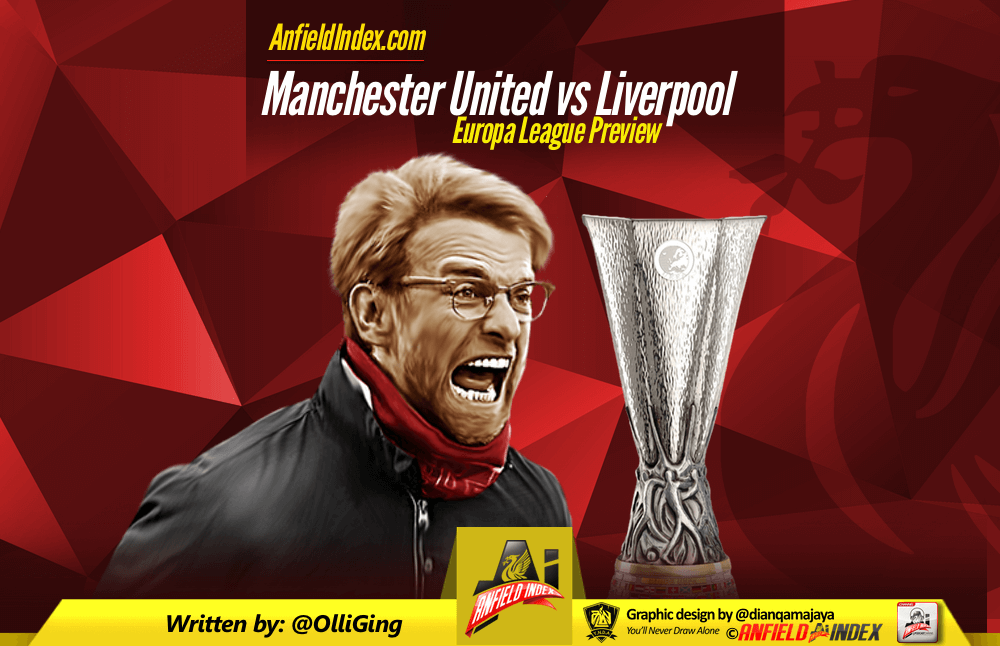 Of course, there was a little more to it than that. In truth, there could have been more goals to it, had David de Gea again defied belief with another breathtaking performance in-between the sticks. Unbelievable saves from Philippe Coutinho, twice, Nathaniel Clyne and Adam Lallana prevented a rout, but Liverpool did get the job done. Daniel Sturridge's penalty was followed up by a cool Roberto Firmino finish, ensuring that the Reds are heavy favourites heading into Thursday's game.
Even better, they've had a full week off heading into the second leg, all thanks to Angelo Ogbonna. The West Ham defender's 120th minute header at the Boleyn Ground saw Liverpool exit the FA Cup, allowing a rare rest weekend for Jürgen Klopp's men.
The same couldn't be said for United, who actually faced West Ham, competing at Old Trafford in the quarter-final of the cup. Unsurprisingly, Louis van Gaal's men failed to inspire, scraping to a 1-1 draw thanks to Anthony Martial's late equaliser. Dimitri Payer had earlier put the Hammers ahead with a wonderful free-kick, the kind of set-piece magic that Liverpool have been lacking this season, as the Reds are without a recognised taker.
One man who's readily available to take free-kick's for the Red Devils, is Memphis Depay, despite a horrendous effort on Merseyside last week, met with jeers from the home faithful. The Dutchman is surely a player that will have to start if United are to have a chance of getting back into the tie, on the off chance that he produces a performance to showcase his undoubted potential.
He'd face a tough test against Nathaniel Clyne though, with both Clyne and his opposite full-back Alberto Moreno shining in the first leg, Mamadou Sakho and Dejan Lovren also deserve a mention at the heart of the defence. Even if James Milner is back in contention, you would expect Klopp to stick with the 11 that won so handsomely at Old Trafford, especially given that many Liverpool players have expressed a willingness to attack United, rather than sit on their lead, in the second leg.
Indeed, it may be a wise move for the Reds to go for United's throat. They've scarcely looked impressive when sitting on a lead this season, and one away goal would rule out chances of extra time, and force the hosts to score four if they wanted to progress, something that's only happened four times under the aforementioned LVG.
Van Gaal may feel he needs to start Bastian Schweinsteiger for the first time following his return from injury, and a front four of Ander Herrera, Juan Mata, Depay and Anthony Martial doesn't seem all that unlikely. That's due to the Red Devils still having their fair share of injury worries, captain Wayne Rooney being amongst them.
When it all comes down to it though, who would you expect to go through? Liverpool. It'd be a shock to the footballing world if the Reds didn't progress through from here on in, but that doesn't guarantee that they will. Klopp will know better than anyone else that there is work still to be done. It's up to the players to do it.