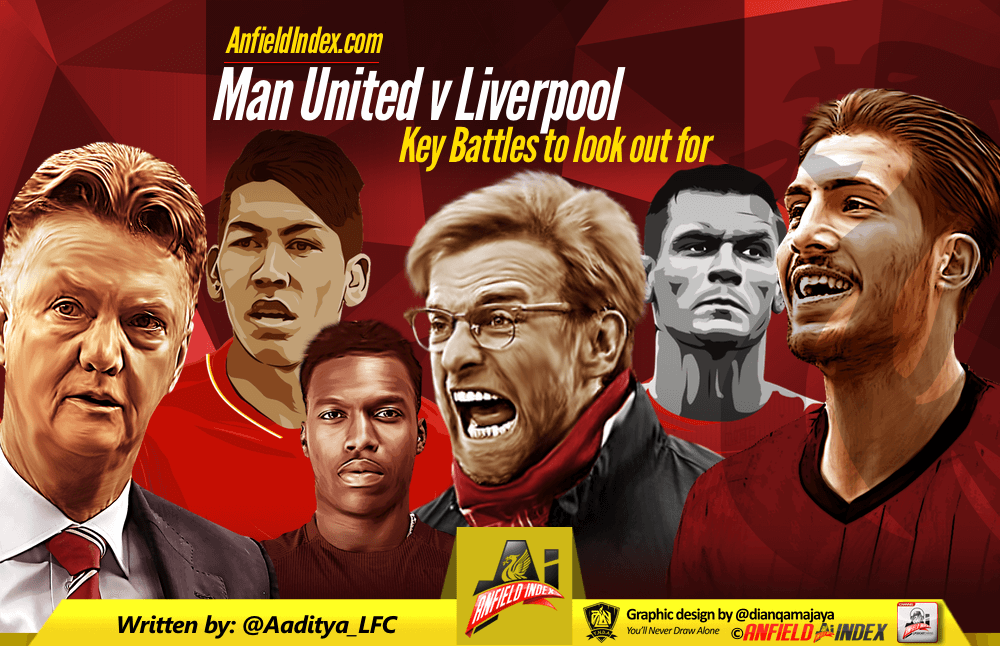 Man United v Liverpool: Key Battles to look out for
Liverpool take a healthy two goal lead into the Europa League second leg against Manchester United, but can be rest assured that things won't be easy at Old Trafford, as the Old Enemy will look to pull all straps to ensure that they knock the Reds out of contention for their last piece of silverware for the season.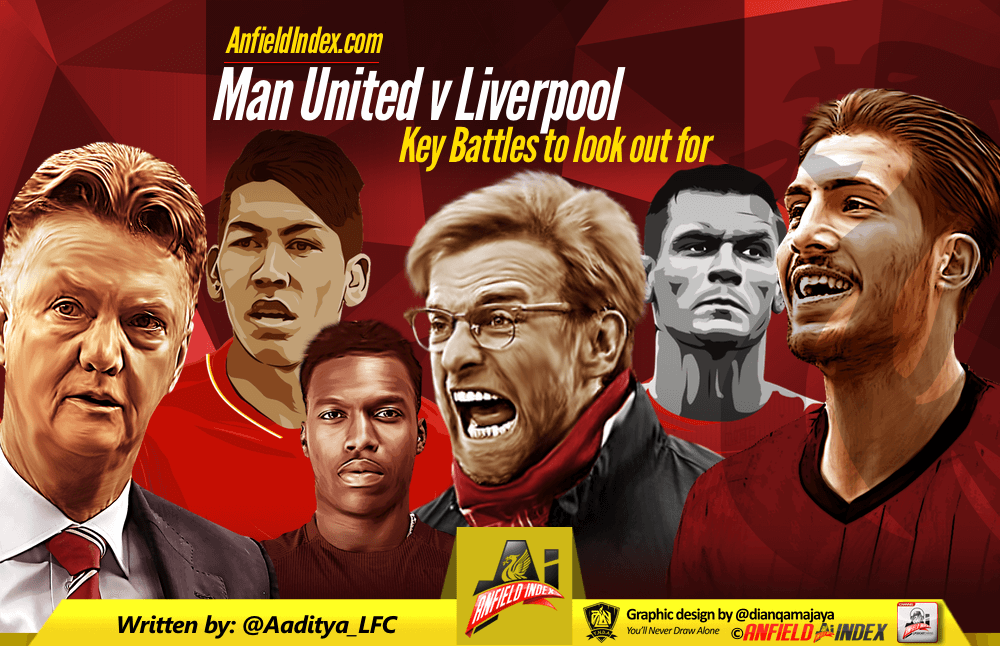 For Liverpool fans, what the first leg provided was wholesome happiness. It was a professional display from top to bottom, which led to the Reds winning 2-0. However, there was a tinge of disappointment that the scoreline wasn't more lopsided despite us having multiple opportunities to do so.

I really think it would be daft to expect something similar in the second leg. The United faithful are going to do their best to make it hard for us. Whether their players do so is a different question, but one does get the feeling that this is going to be a more tactical battle fought by Jurgen Klopp than rushing at full throttle.
That brings us to what could be the key head-to-head battles that could be vital in deciding the outcome of our first European tie against the great rivals.
Jurgen Klopp v Louis van Gaal. Quite possibly, the most important battle of them all. The Dutchman has a lot of work to do, and with plenty of knives on his throat at the moment, he has his job cut out. Injuries haven't helped his case, but if United serve up anything like what they did at Anfield, those knives could well pick up some flesh. For Klopp, it is important to ensure that there is no complacency. It was a superb display at Anfield, but the tie is still only half done, and we cannot afford to relax. The atmosphere will be frantic. It is important that we start the game at a good pace, and try getting an early goal that would take the sting out of the Stretford End.
Dejan Lovren v Anthony Martial. Lovren is a much improved defender now, and is expected to lead the Reds' rearguard. With Mamadou Sakho enduring a shaky spell recently, it is important that the big Croatian takes command. Martial has been United's big hope this season. After being scoffed at for the fee they paid for him, United have got the best out of Martial. Liverpool would do well to remember what he did to Martin Skrtel moments after coming on for his debut, back in September. The Frenchman had a quiet evening a week ago, but that can be said of all of the United side bar David de Gea.
Liverpool's attackers v David de Gea. This is a huge battle, in the context of the tie. If we score one goal, it would mean that United have to score four. Given their general play this season, that could well be a bridge too far. Therefore, it is crucial that de Gea continues doing what he has over the past couple of years, but he will need help from the likes of Chris Smalling and Daley Blind. Roberto Firmino is in red-hot form, and Adam Lallana is slowly but surely showing signs of redemption. Add Philippe Coutinho and Daniel Sturridge to the mix, and it has to be said that Liverpool definitely have enough ammunition to hurt United.
Emre Can v Marouane Fellaini. The Belgian can consider himself very lucky to be eligible to play this game after his elbow to Can's face in the dying moments at Anfield last week. Given Fellaini's lethargy in general last week, there was many a Liverpool fan on Twitter that was happy about him being let off – myself included. But the truth is, Fellaini has troubled us more often than not, when he has played against us, and one would have to be a fool to underestimate his ability. Liverpool's no. 23 will be the man tasked with containing Fellaini, and the German will head into the game full of confidence. Can has been a rejuvenated man ever since the fixture list began to ease off, and he has been a powerful force in central midfield in our recent mini-revival.
It promises to be a belter at Old Trafford, and the Reds will be gunning to deepen Louis van Gaal's misery, and dump United out of European contention.
If you do fancy a bet on the game then you can keep up to date with football betting news at BetHut.