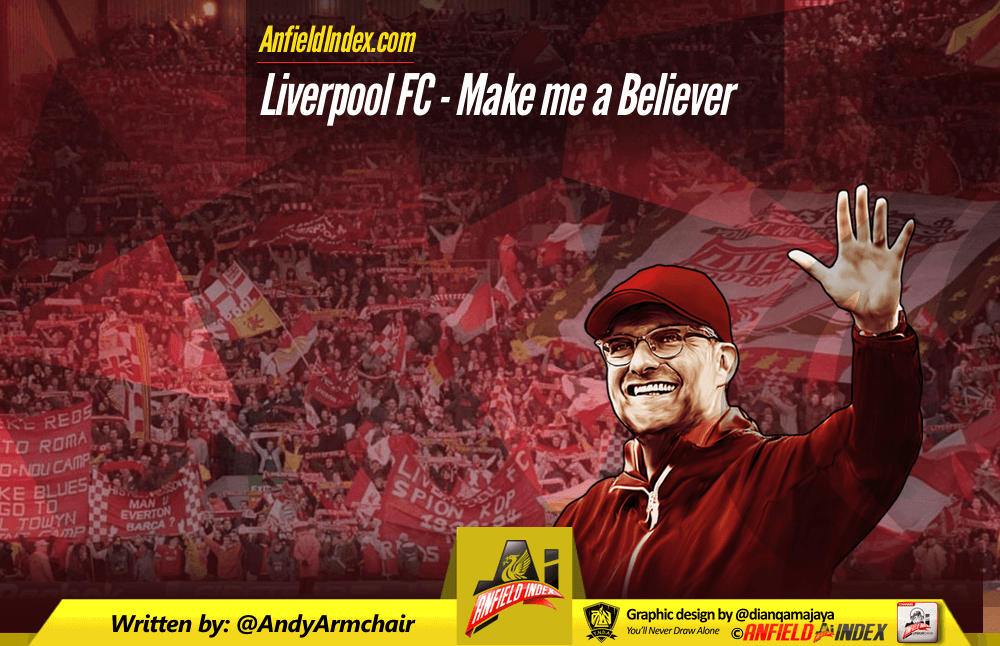 Liverpool FC - Make me a Believer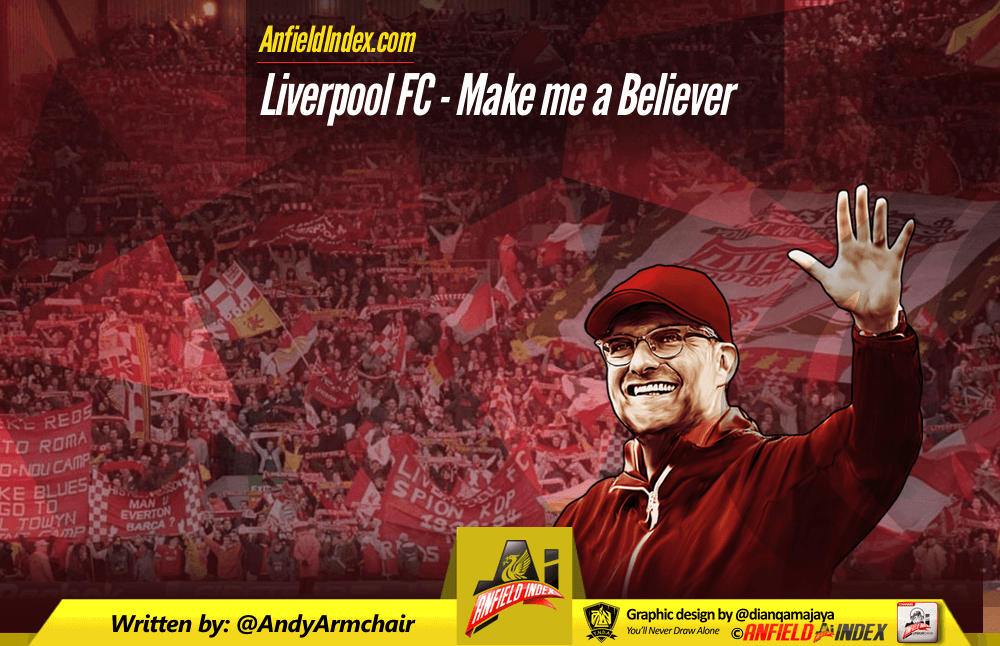 There's this word that I've always liked called schadenfreude; it's a German word that has become quite popularly recognised amongst English speakers. The word essentially means sour grapes, but schadenfreude sounds so much better than sour grapes and I'll admit feeling schadenfreude towards Manchester United. As a Liverpool fan of over 30 years, it goes with the territory.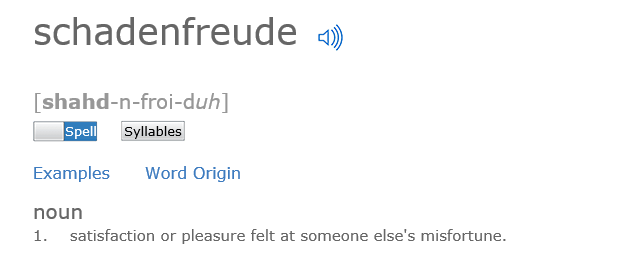 Do I enjoy United getting beat? Yes I do. Have I enjoyed their regression under David Moyes and Louis Van Gaal? Absolutely. Call it schadenfreude, call it sour grapes, call it whatever you want. It's all a part of the rivalry for me. I should point out though, that cheering my own team and the success of my own club is always the first and priority to me, seeing rivals do badly is only an entertaining sideshow. This brings me to the aftermath of beating them in last week in the first leg of this historic Europa League tie. It was great feeling that we beaten them with such a strong performance, but I didn't gloat; I celebrated, but didn't want to gloat, not yet, I'm superstitious like that. The superstition perhaps comes from the pessimism garnered over the last 25 years as a Liverpool fan.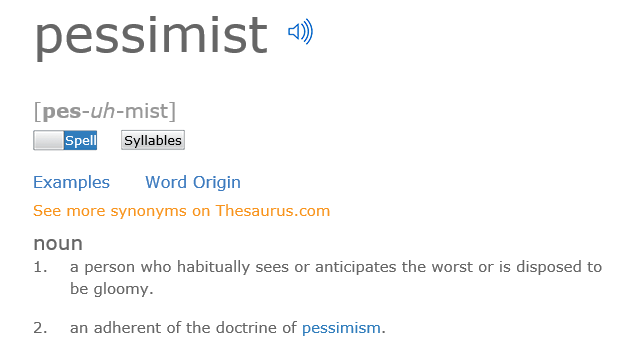 I consider myself lucky to have been a fan long enough to witness and enjoy the players and success we enjoyed in the 1980's; that 1987/88 team is still my favourite. That continued success bred confidence, but the 1990's generally eroded that and only under Rafa Benitez have I come close to the confidence and belief as a fan that I enjoyed in my childhood days. My pessimism is probably a defensive mechanism I've developed to lessen the impact of disappointment, when we my beloved team, too often, failed to live up to expectations. I particularly enjoyed the Anfield Index Northern Ireland podcast after the first leg win against United at Anfield last week, not just because I always enjoy listening to everyone on that pod, but also because the celebratory mood on the show reflected my own. Host Dave Caren has been a fan a few years more than me, but is often more on the pessimistic side, like myself. However, on this show, Dave was supremely confident about the second leg and although I fully understand his reasoning that "this is not Ferguson's United", I still don't share his confidence.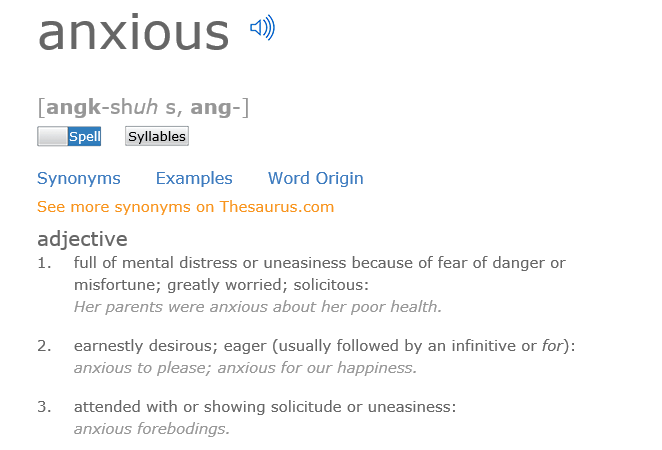 I should be confident because it's true, this isn't Ferguson's Manchester United, it's Van Gaal's and they are functional and pretty sterile. This is where my heart vs head conflict still comes into play, but not in the usual way, instead it's my head saying be confident because this is not a United side adept at incessantly bombarding teams and attacking from the off. It's a United side more about control and looking to take opportunities that may arise, but the situation of the tie does not lend itself to that type of approach. Their need to be on the front foot and potentially leave space in behind is the type of opponent suited to Jürgen Klopp's approach and just one Liverpool goal will mean United need to score four. That is why my head says I should be confident, but I'm anxious and my heart is reluctant to be confident because my team have burned me before, more times than I care to remember. I have a 3 inch scar to remind me of the 1996 FA Cup Final against the very same opposition; I was confident that day, but a scruffy Cantona goal won it for them and my appendix burst in searing pain as they lifted the cup. They are the best team to beat, but the worst to lose against, that's how much this rivalry means to both sets of fans.

I'm not in any way fearful, though I will be a bag of nerves come kick off, partly because it means so much to me and partly because I've seen this team collapse under pressure and expectation, the FA Cup semi-final last year against Aston Villa immediately springs to mind. I've also seen a notable few suffer more than the odd brain fart and although we have made strides in that infamous word character since Klopp's arrival, there is still a mental fragility within the team that would concern me if we concede a daft goal.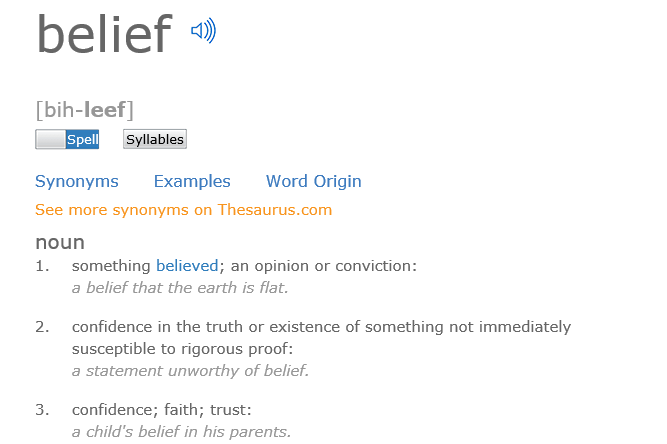 When Klopp arrived at Anfield, he spoke of wanting to turn us all from doubters to believers. I have absolute belief in Klopp, I know he is the right man for this club and is already taking us in the right direction. I trust him, have faith in him and believe in him; it's my belief in the team on the pitch that is still to be earned. Finishing the job against Manchester United at Old Trafford, to put us in the quarter finals of the Europa League would certainly help me become a believer.