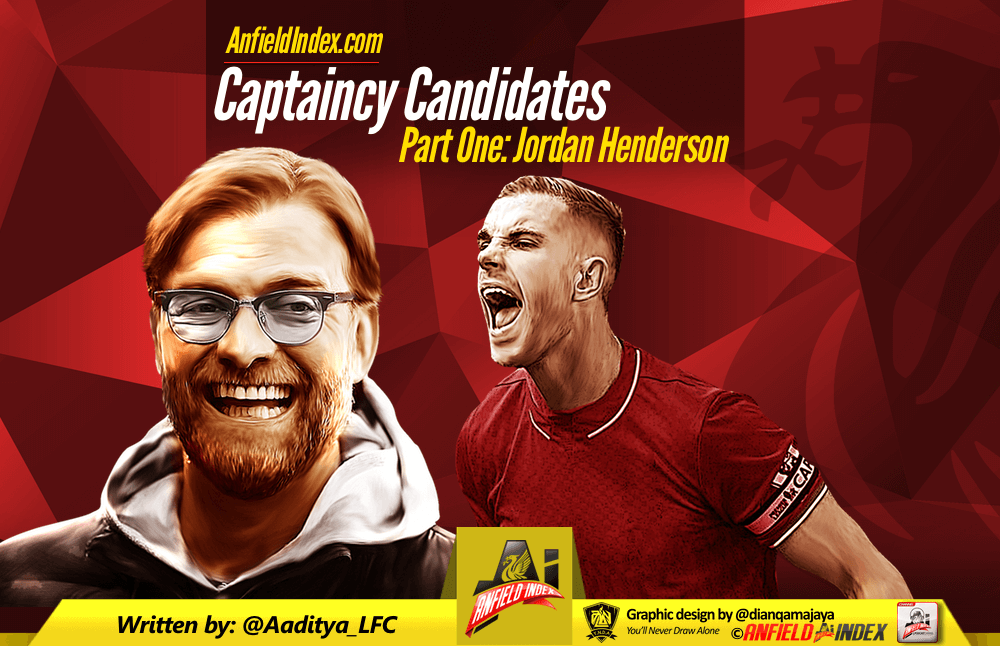 Captaincy Candidates - Part One: Jordan Henderson
For 12 years, the presence of Steven Gerrard ensured that, of all the problems that Liverpool faced, finding a captain was never an issue. Add to that the presence of stalwarts like Jamie Carragher, Sami Hyypia and Xabi Alonso, and it is not difficult to understand why leadership was never an issue.
But when Gerrard left for pastures new in the summer, the exodus of leaders from the squad was complete. What we have right now is a young squad. A squad in transition. One that is bereft of, and crying out for, leaders.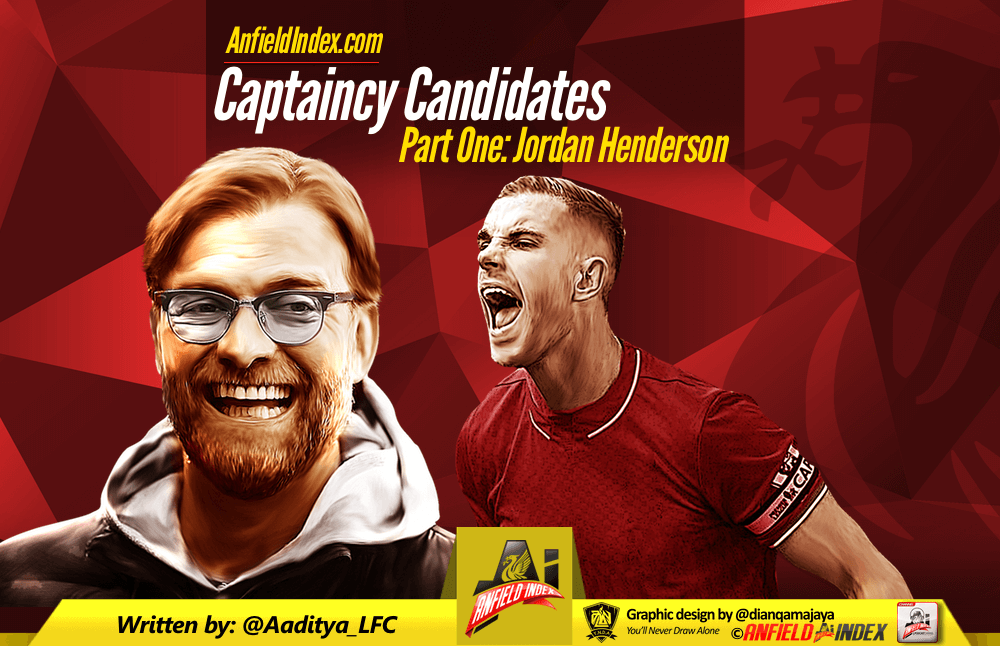 In this series of articles, we will look at various candidates for the armband from within the club right now.
We will start off with the incumbent: Jordan Henderson. Opinion has been well divided on Henderson's exploits in his first season as captain.
For me, Gerrard set the bar so high that it was almost impossible for anyone to emulate him. I think the expectations from Henderson needed to be managed. He was never going to be a Gerrard. Players like Gerrard don't grow on trees. They are once in a generation players. That is what makes them so special.
Henderson has done himself no favours by trying to be someone that he isn't. Liverpool would've benefitted more with Jordan Henderson being Jordan Henderson than him trying to be Steven Gerrard.
But what is hugely concerning about Henderson is his form in recent times. The much maligned Joe Allen has shown more substance recently than Henderson. The heel injury is obviously hindering him, but we have all seen Henderson play so much better.
Emre Can has thoroughly overshadowed Henderson in midfield this season.
But, I still think Henderson has a lot to offer to the club. He will be 26 at the start of next season, and that is supposed to be when footballers are at their prime. The summer will not be easy for him, as he is almost certain to go to the European Championships with England. He could have done with a proper summer break, given his heel condition, but he has to make do with a short one, before getting back for pre-season.
With him and Can, I have one big problem – their communication. There are multiple occasions in every game when they are not on the same wavelength, and that surrenders control of the midfield.
As captain, I would love for Henderson to put the onus on himself to direct the traffic on the field, and grab matches by the scruff of the neck. That is something that he has got the ability to do, but maybe not the temperament, just yet.
Consistency has to be the buzzword for Henderson. He has shown glimpses of real quality, but not shown them often enough. When he becomes consistent, that would automatically give him more belief. Also, to have the captain consistently performing well would be a huge fillip to the entire squad.
Yelling at referees and linesmen, and confronting opposition players are not the only things a captain does. For me, a captain shows the way to the others, with his performance on the pitch.
For a squad so bereft of influential characters, Henderson could be that guy. He is communicative enough on the pitch, and ensures he is talking to the other players at all times. So, he ticks that box.
For me, Jordan Henderson has definitely got the ability and skill to be a very influential player for our club, but right now, his form needs immediate sorting. If the armband is acting as a deterrent by putting extra pressure on him, then it might be best for Jurgen Klopp to look elsewhere for a club captain.
But that would have its own drawbacks. To be given the captaincy, and stripped of it after just one season could damage his very psyche.
Klopp obviously has a major decision to make, heading into next season, Whether or not Henderson remains at the club is seemingly a question, based on recent happenings, but if he is, then he definitely is captaincy material. All that needs sorting are his performances on the pitch.