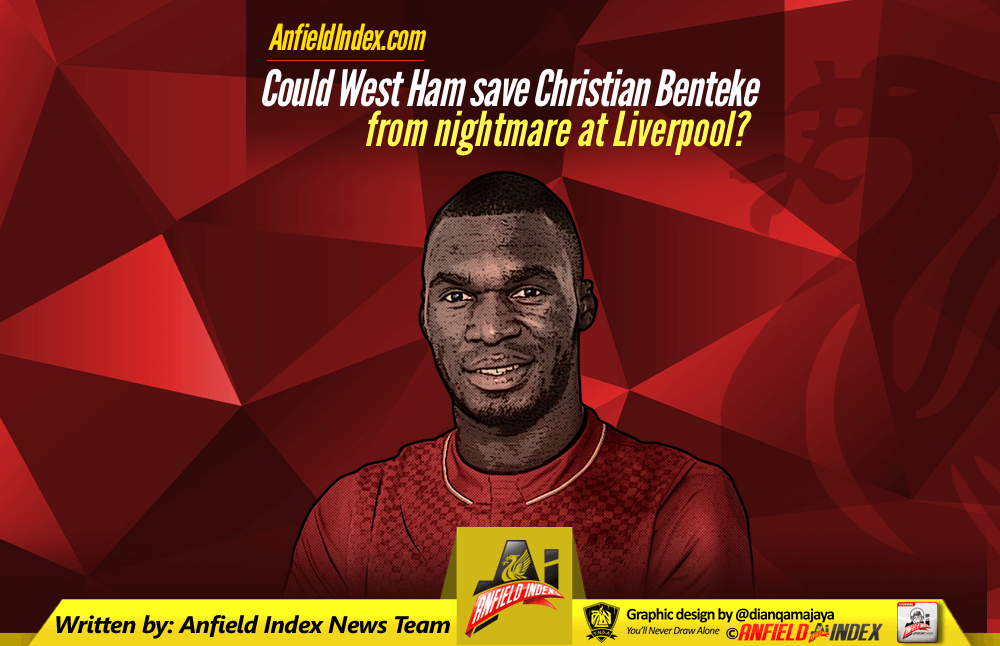 Could West Ham save Christian Benteke from nightmare at Liverpool?
With rumours swirling that West Ham United are interested in signing Christian Benteke during the transfer window in the summer. If the rumours are true the Hammers are looking to offload injury prone Andy Carroll and replace him with the Belgian forward.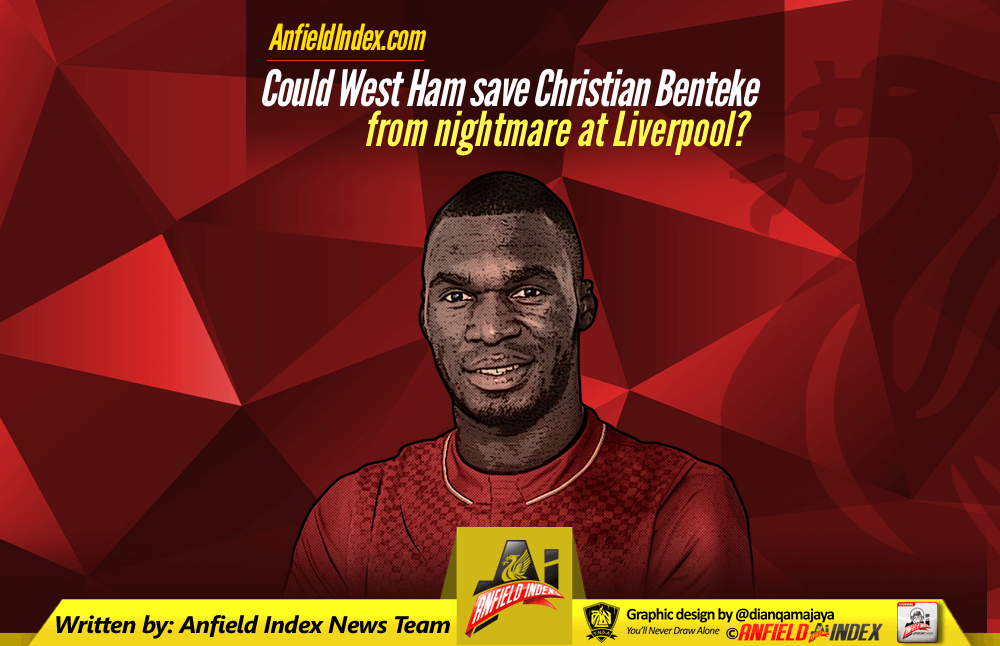 One major stumbling block that will need to be resolved is the huge wages he is being paid by Liverpool. Benteke is reproted to be on £120,000 per week, and the Hammers will need Liverpool to continue to pay a large percentage of it if they do sign him. Liverpool have been known to do this in the past and Benteke is surplus to requirements as Liverpool still score plenty of goals without Benteke.
After moving from Aston Villa for a huge transfer fee of £32.5 million the Belgian has looked completely out-of-place. His style of play does not fit into how Jurgen Klopp likes to set up his team to play. Due to this he has been used mainly from the bench as an impact substitute.
Slaven Bilic has done an amazing job since taking over the manager's job in the summer at West Ham United. They have a superb chance for qualifying for the Champions League for the first time and are doing well in the cup. The Hammers move to their new stadium in the summer and will look to reward their manager with a large transfer chest.
The Hammers are believed to be willing to pay £20 million for the Belgian's signature but it will depend on if Liverpool will subsidize his wages. If they are unable to secure Benteke it is believed that they will look to sign Odion Ighalo, Wilfried Bony or Michy Batshuayi.
After the international break Liverpool face Tottenham Hotspur in a must-win game for both. Spurs can not afford to drop any points in their chase for the title. The Reds cannot afford to lose or they will be out of the race for a Champions League spot and will be in danger of missing out on the Europa Cup. They are now in 8th place and trail Manchester United, who are 6th by three points. The do have a game in hand on the Red Devils so if they can win that they will be back in the mix for a top four finish. My EPL predictions for Week 32 match between these two team is a 1 – 2 away win to Spurs.
West Ham face Crystal Palace and will hope that they can continue their fine form. They are only two points from a Champions League place and three from third place Arsenal. Since Dimitri Payet has returned from injury they have looked a different side and are serious contenders to finish in the top four. Punters making EPL predictions for the week after Easter all have West Ham down for a win. I completely agree with them and think the Hammers will win by two goals.
My expert EPL predictions for week 32 are for Southampton to win away from home at league leaders Leicester City. I will also be backing Newcastle United to win away from home against Norwich. The Magpies looked good in the first game Benitez was in charge and were unlucky to lose. They are the two matches I will be placing bets on and my EPL predictions for Week 32.