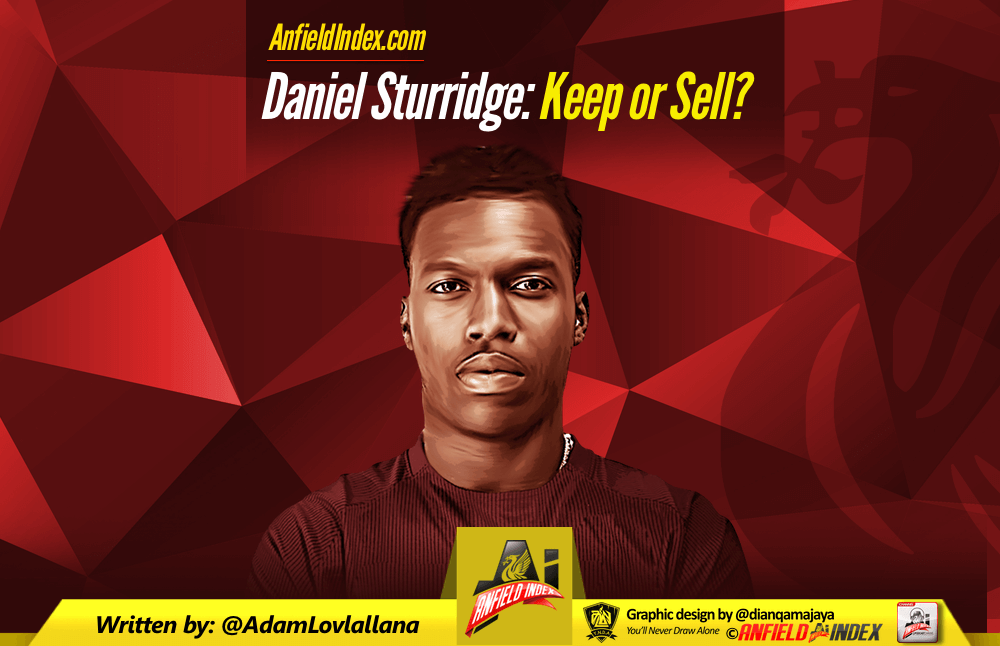 Daniel Sturridge: Keep or Sell?
With the summer drawing ever closer, rumours have been circulating about a number of Liverpool players, including the future of Daniel Sturridge. The England striker has struggled with injury in the last few seasons, causing many fans to want the club to wipe their hands with the 26 year old, who could command a sizeable fee to help fund Jurgen Klopp's transfers.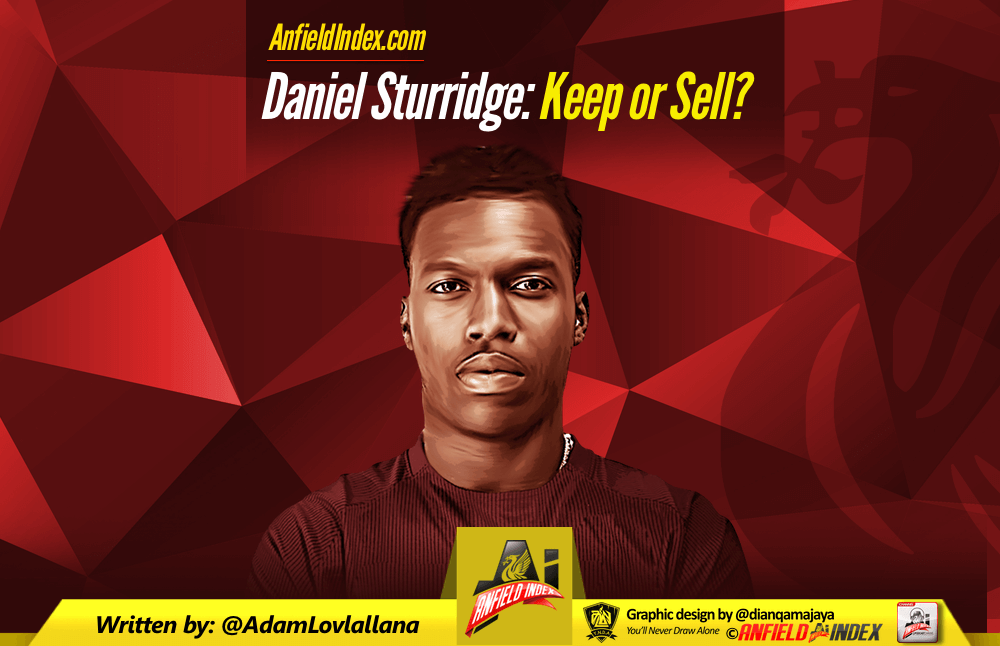 Undoubted Ability
There is no doubting that on his day Daniel Sturridge is a world class centre forward and one of the most prolific in Liverpool's history.  The 26 year old entered the club's history in February 2015 with a stunning return of 33 goals from his first 50 league games for the Reds, levelling the record set by Fernando Torres. As a result, Sturridge finds himself in fifth place for the fastest scoring start to his Anfield career.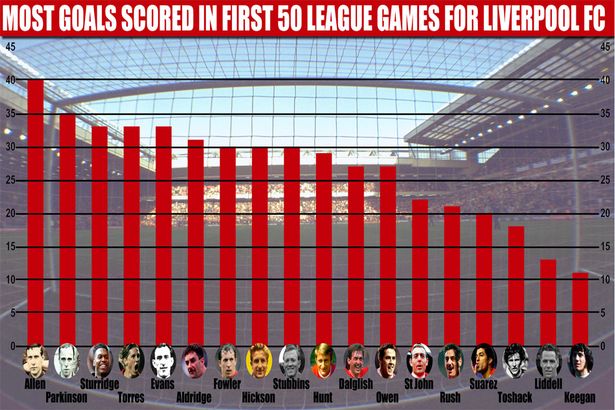 33 goals in 50 games is beyond impressive for any player and conveys just how crucial Sturridge has been to Liverpool since joining in 2013. Sturridge's record puts him ahead of Anfield favourites like John Aldridge (31) and Robbie Fowler (31). Likewise, Sturridge poses a much better record than Luis Suarez (20), one of the most talented players to ever play for the club.  It's of little surprise therefore that Jurgen Klopp regards the striker as "one of the most talented players" he has worked with.
Sturridge's guile and pace make him a nightmare for opposition defenders, who are often lulled in to a false sense of security, believing they have tabs on him before he evades their challenges and wriggles free. Take a look at Liverpool's 6-1 win over Southampton this season for example, where Sturridge marked his return to the line-up by scoring twice to set Liverpool on their way to the semi-final of the League Cup against Stoke.
The Englishman showed no signs of rustiness despite just returning from a lengthy spell on the side-lines, superbly tucking the ball away despite initially looking to have miss-controlled it. Two minutes later he showed great movement and an instinctive finish to capitalise on Emre Can's through ball.
To illustrate his ability even further, throughout his time at Liverpool, Daniel Sturridge has recorded a win ratio of 58.2%, winning 47 games, drawing 18 and losing 16. His goals-to-game ratio averages 1.72. Luis Suarez managed a win ratio of 50.38%, winning 67 games, drawing 30 and losing 36.
The Uruguayan forward registered a goals-to-game ratio of 1.62, significantly lower than Sturridge's, yet no one raises questions over the ability of Suarez, who is currently shining alongside Neymar and Messi at one of the best clubs in Europe.
Injury Woes
In terms of ability, you'd be hard pressed to find evidence that Daniel Sturridge isn't good enough for Liverpool.  World class strikers aren't easy to come by, especially when you don't have the lure of Champions League football, which Liverpool look set to miss out on this season. However, the sheer number of niggling injuries that the England forward has sustained during his Anfield career have caused many to debate whether the club would be better to cash in on Sturridge.
Since joining the Reds, Sturridge has suffered 18 different injuries, making him one of the most injury prone players in the Premier League behind only Jack Wilshere, who has suffered 21 injuries and Agbonlahor (20)[1]. As a result, he has missed a total of 75 games for the club while making 81 appearances. The England forward has been unavailable for 54.8% of his time at Liverpool – that's 614 days out of 1,121 on Merseyside. Since signing for the Reds in January 2013, his fitness problems include:
3 February 2013: Thigh injury – 14 days missed
25 February 2013: Thigh injury – 13 days missed
19th March 2013: Thigh injury – 3 days missed
29 May 2013: Ankle injury – 73 days missed
1 September 2013: Thigh injury – 15 days missed
9 November 2013: Thigh injury – 10 days missed
29 November 2013: Ankle injury – 44 days missed
13 April 2014: Hamstring injury – 14 days missed
14 June 2014: Dead leg – 5 days missed
31 July 2014: Hamstring injury – 10 days missed
5 September 2014: Thigh strain – 38 days missed
13 October 2014: Calf strain – 36 days missed
18 November 2014: Thigh strain – 74 days missed
22 March 2014: Hip injury – 13 days missed
8 April 2015: Hip injury – 165 days missed
16 October 2015: Knee injury – 36 days missed
26 November 2015: Foot injury – 3 days missed
6 December 2015: Hamstring injury – 48 days missed
Total days missed: 614
Due to his injuries, Liverpool can no longer rely on Daniel Sturridge to be fit for their important games and thus, the prospect of a large bid in the summer may provide too great a lure for Jurgen Klopp to offload the Englishman.
One of Sturridge's former teammates, Jamie Carragher, has previously raised issues about Sturridge's resolve, stating:
"The one thing I remember most of all from being his teammate is that he had to feel 100% right mentally and physically in order to play. The thing is with professional football, it's not often any player will take to the field 100% fit. There is always a knock or something niggling and when that is the case, you just grit your teeth and get through it…Sturridge's continued unavailability is presenting Liverpool with a problem now."
With Sturridge's contract set to expire at the end of the 2018/19 season, Liverpool are in a good position if they do choose to sell the striker. The transfer fee would go some way towards funding Jurgen Klopp's expected summer changes and you can understand why he may decide to offload such an injury prone striker.
This Season
Sturridge has recovered from a number of injuries this season to reach full fitness at the business end of the campaign, providing a real boost to Liverpool's attack. The no.15 has scored seven goals in 14 appearances in all competitions, bringing his tally for the club to 48 goals in 81 games. His ability to finish from a whole host of angles make him a real asset to Jurgen Klopp and if the Reds are to be challenging at the top of the Premier League where they want to be, they'll need someone of Sturridge's calibre leading the line and finishing off the chances.
Keep or Sell?
Despite the numerous injuries Daniel Sturridge has sustained throughout his Liverpool career, he has shown just how talented a footballer he is when fit. In today's market, quality strikers are one of the most sought after commodities and Liverpool would be mad to sell their star man this summer as they look to propel themselves back in amongst the Champions League places.
Ian Rush spoke at the Cardiff leg of Carlsberg's UEFA Euro 2016 trophy tour and said:
"Sturridge is one of the best players in the world. If you look when Sturridge plays and the goals he scores, he's been fantastic."
Sturridge is one of the most prolific strikers in Liverpool history and selling him would be a mistake that the Reds would soon live to regret. Look at how Luis Suarez was replaced when he went to Barcelona – Mario Balotelli and Rickie Lambert were no way near the quality required for the club and the Reds can't repeat their previous shortcomings.
For me, there's no question that Liverpool should do everything in their power to keep hold of Daniel Sturridge.
[1] Figures from 28th January via BBC Sport