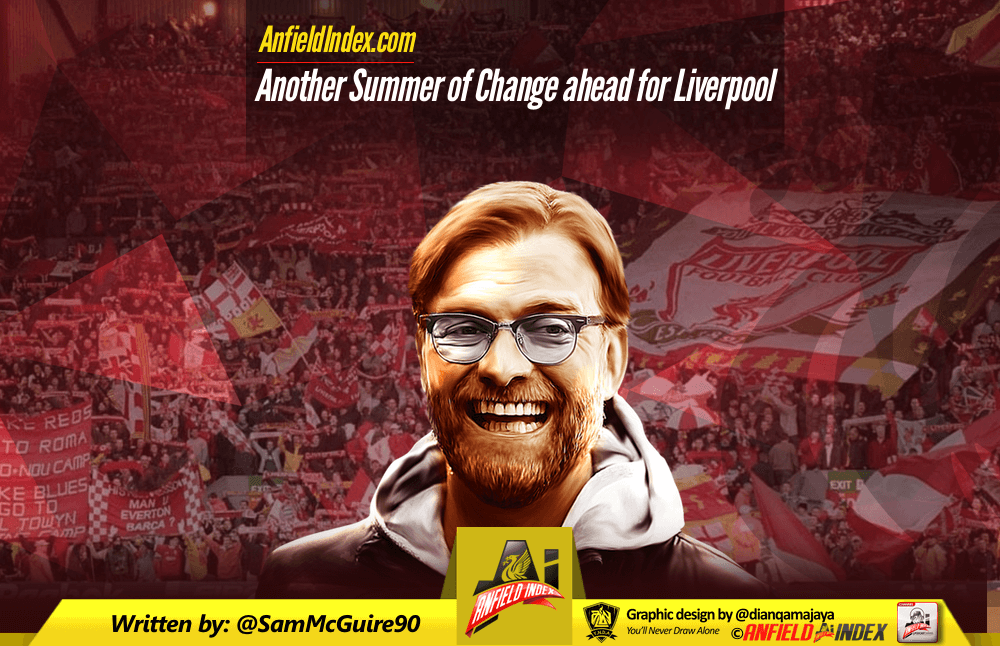 Another Summer of Change ahead for Liverpool
Everybody is for sale, kind of.
There are bounties on the heads of the majority of Liverpool players as we head into open season also known as the Summer transfer window.
Every single player has a price.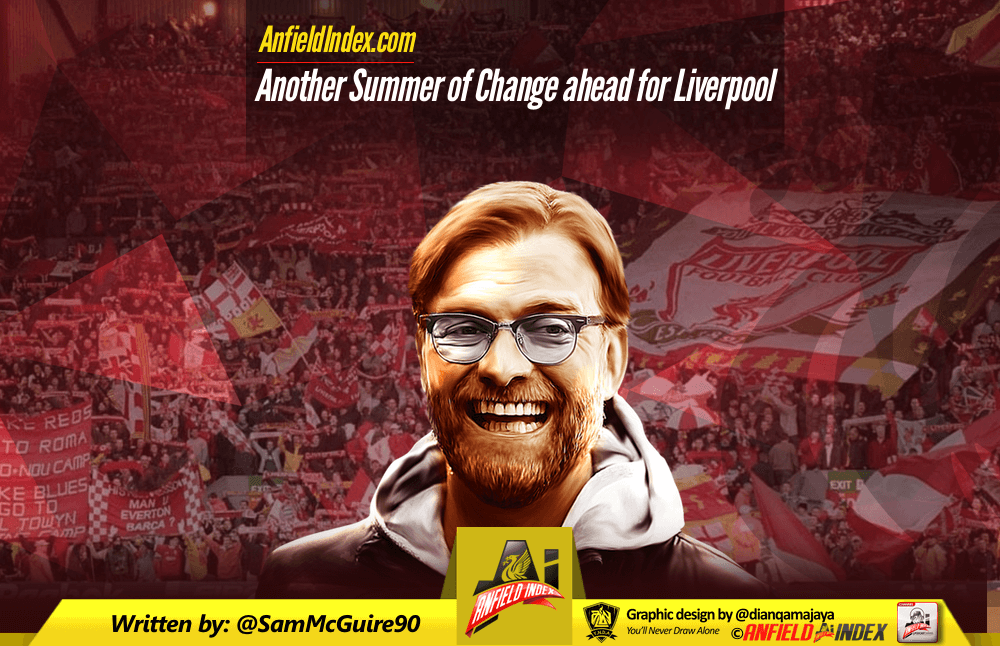 Chairmen may talk a big game but at the end of the day they're just like every other salesman in life – they're trying to talk up the price. The transfer window is just one gigantic car-boot sale but instead of the customary 'I can really only sell that for £20″ it's more of a "£20 million minimum offer".
These players won't be for sale as such, but if a reasonable offer arrives then you can almost guarantee the club would entertain it. Put it this way, if, for example, a £25 million bid came in for Jordan Henderson It's unlikely the club will point blank put the phone down. It's not so much "make me an offer I can't refuse" but more of a "don't offend me with this offer and maybe we can work something out" type of phone call.
That's not to say Jordan Henderson has been bad or deserves to be sold either. That's just looking at it from the perspective that Henderson is playing in a tweaked position this season that may not be his best in the long run. You could perhaps sign a player better suited to that role which in turn improves the team, all for less than what you'd sell Henderson for.
It's these types of conundrums Liverpool have all over the team.
The Liverpool squad is in a state of limbo at the minute – there is lots of potential within the squad but at the same time most fans would sell 90% of the team if an adequate enough offer came in. You can make arguments for and against selling most of the squad, you could probably count on one hand the players we, the fans, would want to keep and build around unless a team is stupid enough to match what we ask for. The likes of Roberto Firmino, Emre Can and Philippe Coutinho fall into this category
Of course every single fan of every single club can name a player that would be an upgrade to their current squad in nearly every position. The problem Liverpool have is there's a long list of players for most of the positions. Fans could name ten realistic upgrades on Simon Mignolet before you even finish asking them the question. The centre-back area is still a problem one, Alberto Moreno has his many critics, and the list goes on.
You can't build a successful team on average foundations. The fact this side has been consistently inconsistent this season shows that they are spectacularly average and arrivals this summer will be the type to help them find consistency before pushing. Just because they're an important member of the team now, an average team, doesn't mean they're irreplaceable and that's the mentality the club should have going into the transfer window.
Jurgen Klopp is in an awkward position and it's all down to the fact the team doesn't really have a spine. They're not his players but at the moment they're his best players and as he's not actively looking to sell these players (is it even legal to sell 20 players in a window?) he can't afford to bring in replacements. The plan for will be to improve the squad this summer and potential outgoings will already be earmarked months in advance. There will be contingency plans in place, with potential targets for each position already indentified, for if a random bid arrives for a player Liverpool didn't plan to sell. However, it won't be straightforward as one in and one out and it's up to Klopp to weigh up the impact such a sale would have on the squad.
Klopp will also want to rid the club of the deadwood before it starts to rot. We can't have a Jose Enrique mkII scenario. High wages means the player is in a cushy position and it also means buying clubs aren't keen on matching those wages. In what other line of work would you take a pay-cut but increase your work load? That's what many want Jose Enrique to do.
There's nobody as bad as Enrique yet but the likes of Martin Skrtel is probably nearing the dusk of his career were a team would pay genuine money to take him off of our hands. Soon he'll be a squad player on first team wages and clubs won't want to pay him what Liverpool do. There's potential there for another Mexican stand-off.
James Milner could fall into this category. Although he'll always be a handy utility player, should Liverpool really be paying £100,000+ per week  for it? It's unlikely a team will match those wages so if he were to leave he'd be taking a pay-cut.
There's plenty of excitement about the potential incomings this summer but the outgoings will be just as important to the long-term future of the club. Liverpool's perennial transitional period has to come to an end and Klopp's first summer in charge is the ideal place to kick it off.