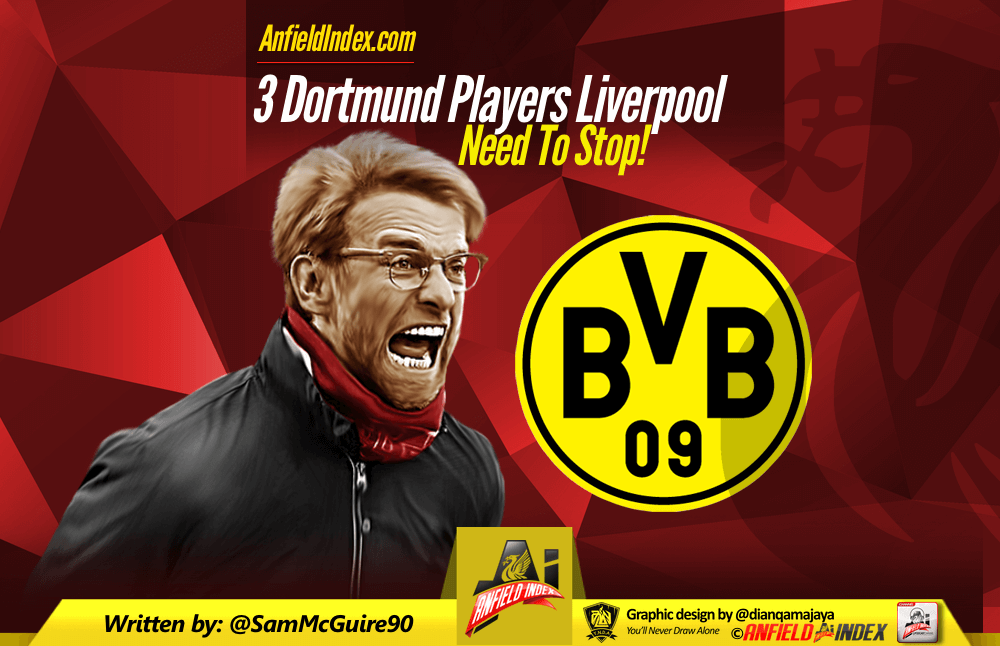 The Three Dortmund Players Liverpool Need to Stop
Borussia Dortmund are up there with the best teams in Europe this season. They're currently only five points behind Bayern Munich in the Bundesliga. That may sound like a big gap but given just how good Bayern have been this season it's some achievement for Dortmund to even be within touching distance as the season enters its final stages.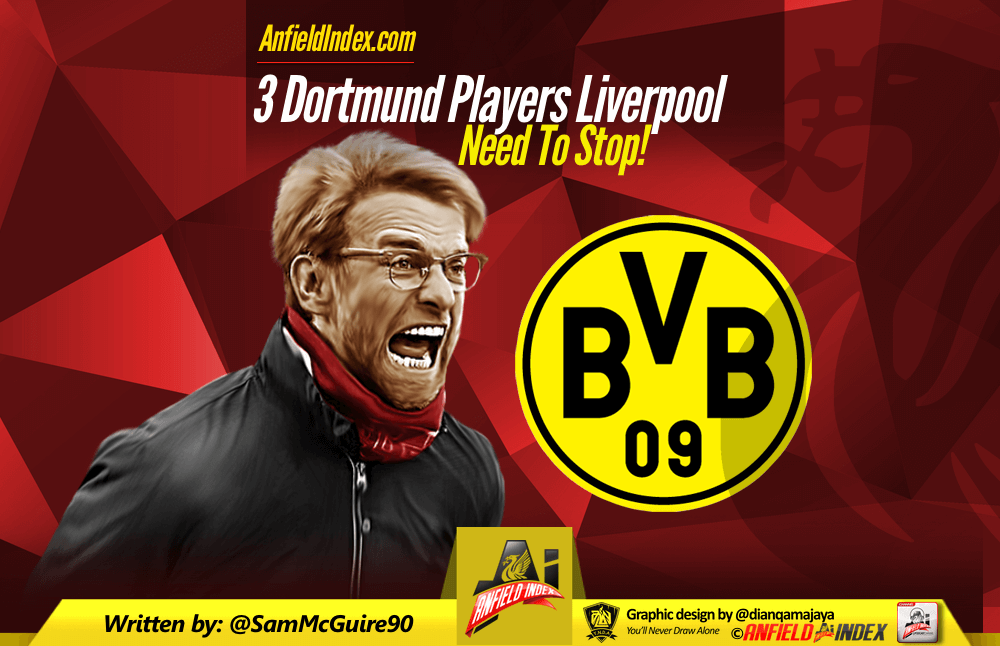 Dortmund don't have the luxury of spending huge sums of money. They can't compete with the likes of Bayern, Madrid and Barcelona financially but what they do so well is they build to suit a style. Their team is one machine and they just buy upgrades on particular parts. Streamline the machine. It becomes even more effective and even more efficient.

Just how effective this team is was demonstrated when BVB systematically took Spurs apart in the last round of the Europa league. Spurs, who are challenging for the Premier League title, couldn't deal with the Germans. Dortmund simply bypassed the famed Pochettino press and were clinical on the night. It was an impressive team performance.
Having said all of that though there are certain individuals in the Dortmund team that Liverpool should be specifically wary of.
Pierre-Emerick Aubameyang.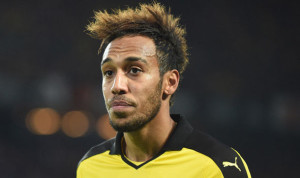 It's probably no surprise to see the man with 33 goals to his name this season in this list. The Gabon international has exploded this season, in both the Bundesliga and the Europa League, and he'll be a real threat to Liverpool.
His explosive pace will trouble both Mamadou Sakho and Dejan Lovren. If the Reds leave space in behind then make no mistake about it; Aubameyang will be exploiting it. He isn't just a pace merchant though, to accompany his pace he has intelligent movement, an incredible work rate off the ball and he's good in the air. He's an all rounder but because of his electric pace the rest of his game is often overlooked.
Henrikh Mkhitaryan.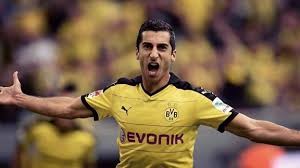 Liverpool fans will be familiar with the player having spent an entire summer learning how to spell his name. The Dortmund no.10 has really come into his own this season under new boss Thomas Tuchel. Capable of playing basically anywhere on the pitch he's been primarily operating on the right hand side of the attack this season. He's been in devastating form. Fifteen goals and sixteen assists in 2984 minutes of play.
Just how good he's been often goes unnoticed because of how brilliant Aubameyang has been but he's like the silent assassin. He just seems to be able to drift into dangerous positions and before you know it the balls at his feet and your defence is regretting the fact they gave Aubameyang so much attention.
It will be up to both Alberto Moreno and Emre Can to ensure Mkhitaryan isn't able to ghost his way into dangerous positions.
Julian Weigl.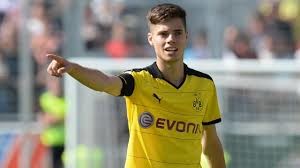 Of the three players mentioned the midfielder will be the lesser known to the casual Bundesliga viewers. He joined Dortmund in the summer for a rumoured £2 million from TSV 1860 Munich. Many may look at his stats, zero goals and assists, and wonder how he can be considered a threat.
The twenty year old is as instrumental to Dortmund as Busquets is to Barcelona. He's the one that cleans up. BVB aren't just a counter attacking side anymore, they play possession football under Tuchel and although Ilkay Gundogan is the playmaker, the one you associate with the defence splitting passes, It's Weigl who keeps everything moving. In all competitions this season he has a 92% pass success rate. In the 0-0 draw with Bayern a few weeks back he was the standout performer for many and it's no wonder Pep Guardiola wants to take him to Manchester City.
If Liverpool are to really get at Dortmund they have to give Weigl a rough time. Don't let him settle on the ball. Get player's in and around him with a lot of movement, like Firmino and Lallana, and really try to disrupt his rhythm.