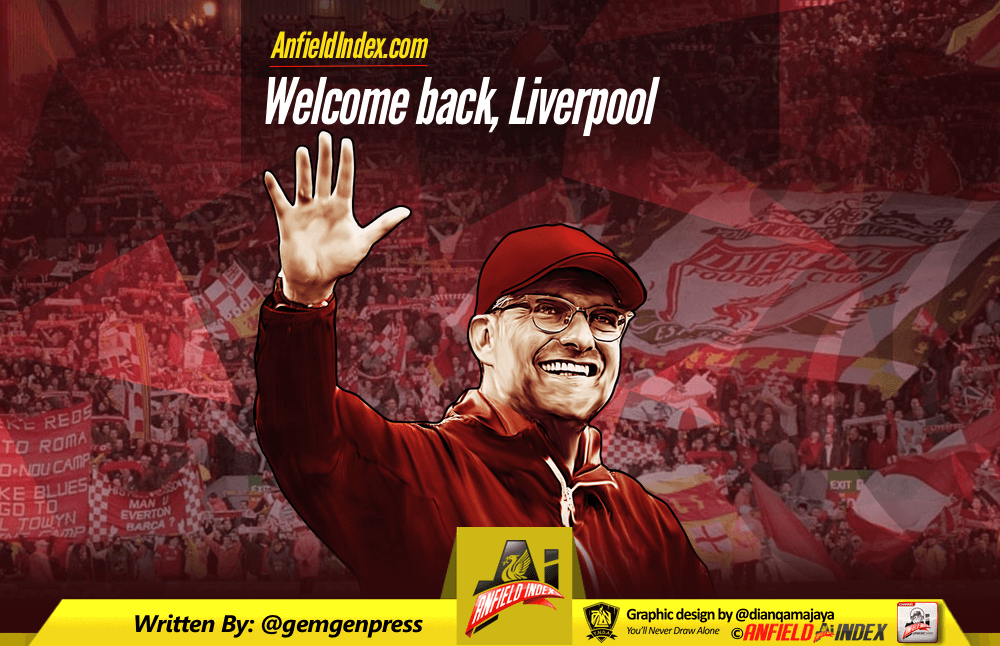 Welcome back, Liverpool FC
If one is to type the word, 'Liverpool' into a google search, said one will be met with a definition telling you that it's "a historic maritime city in northwest England, where the River Mersey meets the Irish Sea" – allow me to tell you that this definition is wrong. In reality, a 'Liverpool' is, "an act where hope is followed by disaster, which is followed by false hope and is then followed by, you guessed it, more disaster" – now does that not make more sense? If it's still, however, not clear to you, allow me to use it in a sentence:
"Oh what an exquisite family outing to such a lovely quaint restaurant George, and oh what a lovely picturesque drive back home it's been so far… OH MY GOD GEORGE WATCH OUT! SHIT! YOU'VE RUN OVER A CAT! Wait, don't panic children it's still alive, maybe we can save it! *pause* Nope, it's dead. Oh dear George, we've had a real Liverpool there". I hope that's cleared things up.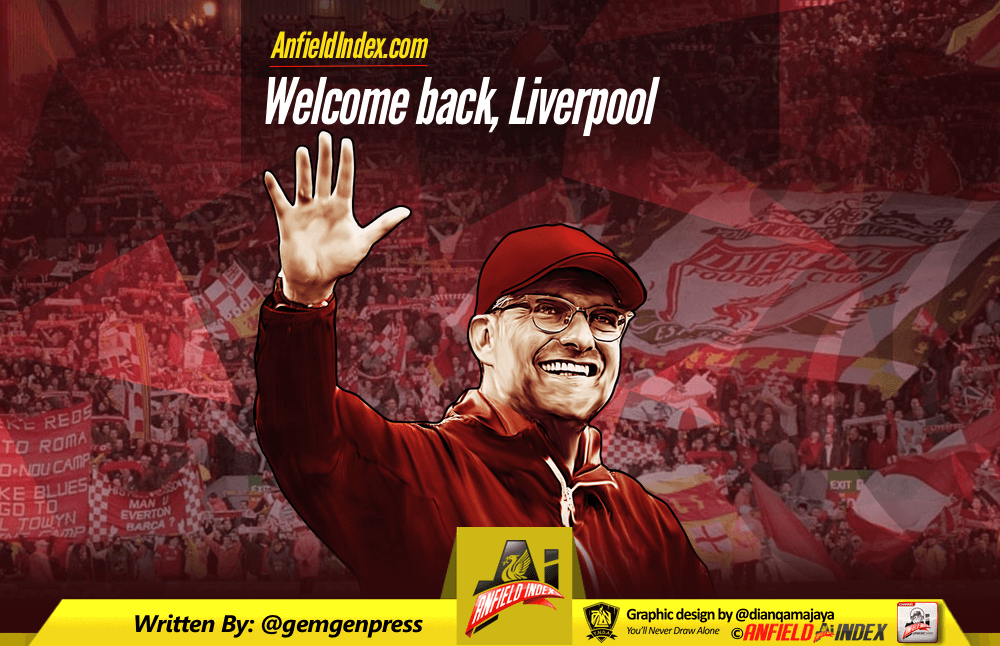 So, last weekend, in typical fashion – Our beloved Liverpool did a royal, well, Liverpool. Although I can't sit here and say that I'm honestly surprised. It was like Christmas for a teenage boy, you wake up, go down to the tree and pray that 'THIS IS THE YEAR' you don't have to unwrap a shiny new Lynx gift set… but believe it or not… it's there… every, single, time. So when Southampton nab a goal to make it 2-1 and Benteke rolls a fairly bog-standard chance past the post – In my mind I was already writing the lazy thank you very much, "for my lovely shower gels and body spray" note to a distant 4th Auntie who's clearly forgotten my age and probably first name. And sadly, I was correct. There it stood, taunting me, as if to say "you knew this would happen, you knew the gift set was arriving". Except it obviously wasn't a sub-par Christmas gift, it was a total slump at the hands of a mediocre Southampton side and frankly, the end to Liverpool's slim top 4 chances… Again. Sigh.
However moving on from my average metaphors and onto my expert analysis from the game: I've watched it back a fair few times and have come to the conclusion that Martin Skrtel is genuinely a really fucking terrible footballer who's made a career out of convincing people that he's 'hard'. Damn that majestic bald head. However, without pointing fingers *cough* *martin* *cough* *you unbearable thunder bellend* it has to be said – that even by Liverpool's bi-polar standards – this was a depressing display. This was the old Liverpool that we all thought had been buried 6ft under, however, we saw the mangled corpse, firmly resembling John Flanagan wearing the captains armband, rise from its coffin and come back to haunt the Liverpool fan-base once more. So this year for your annual boozy Halloween party, maybe don't go as a zombie, a crazed doctor or a slutty cat… Go as Liverpool Football Club – you'll fucking terrify everyone there.
The match embodied everything that's been so brilliant yet so agonisingly terrible about Liverpool within the modern footballing era. It summed up everything that we've seen since the 'good ol days'; moments of genius overshadowed by moments of complete spineless disaster. We're frequently left asking ourselves what good is having magic Brazilians, a handsome German steam train and a rampant if not slightly disgruntled Daniel Sturridge when we've got the chuckle brothers & co. acting as their own self-inflicted natural disaster at the back. It always gets me when people have the sheer audacity to suggest that it's the likes of tsunamis, earthquakes and hurricanes that cause the most suffering and pain to people across the globe – when they haven't even been near a 6 minute Youtube compilation on Martin Skrtel's game awareness and positioning. That my friends, is a real hardship. However… *uplifting change in tone* maybe, just maybe, it's not so bad. What happens when there's a real natural disaster? There's normally a significant care package sent to help and aid the situation – and this summer, Big Jurg will – without doubt – be donning the blacked-out shades and airlifting in the mother of all care packages to this current Liverpool side. Yum.
Now whilst I highly doubt that monsieur Klopp needed further convincing to butcher, massacre or take our squad on a group trip to the vet to be put down – it has to be said that this collapse was surely one step too far for our German saviour. Sometimes it takes disaster or regular embarrassment to inspire change – yep, that's my positive spin on this, genuinely. But maybe *dims the lights* Liverpool being Liverpool *squints eyes* just this once – might not be such a bad thing. Reports have *suggested* that Klopp's been given the 'green light' to put on his spanking new shiny yellow hat, climb in his 'Räumfahrzeugand' (Bulldozer) and smash down the grubby and crumbling tower block (the Liverpool squad) to build himself a swanky set of modern and luxurious flats – starting with a top end penthouse suite: Mario fookin' Götze. FSG you sweethearts. However, what good is having a sexy little penthouse suite surrounded by 'state of the art' Brazilian style flats if it's built on some notoriously rocky cliffs, Martin? Klopp surely… surely… will address the need to re-build our defence. It appears that we'll at last be rid of 'Mignolet moments' and will *prays* finally be void of the voodoo curse set on our club by the notorious dark magic expert Martin Skrtel. Extra yum.
It's an exciting time to be a Liverpool fan, that's for sure. We've got a manager with a clear philosophy, the credentials to bring in world class talent and *points gun at Brendan* doesn't scout his players on Match of the Day. *Pew*. Jurgen Klopp will not mess around, he's given all the players a fair chance to force themselves in his long-term plans, however…how many of them do you actually fancy to survive judgement day? Exactly. So, let's not look at the Southampton game as being 'typical' Liverpool, let's look at it as (hopefully) the last time we see this Liverpool, an almost poetic goodbye if you will. Jurgen Klopp, new players and a full pre-season await us… but until then – with this squad – *gulp* – we're facing the exotic and deadly fruits of Klopp's very own labour; Borussia Dortmund… so let's just hope and pray for a tall and bearded German miracle, my lord we need one. But my friends, please allow me to raise a metaphorical glass to the future Liverpool that won't ruin our weekends, a Liverpool that doesn't force us to hang our heads in shame as we cower into the office or the classroom on a Monday morning and here's to the future Liverpool that doesn't own Martin 'ARD AS FOOKIN NAILS' Skrtel. So stay positive, the good times are coming back.