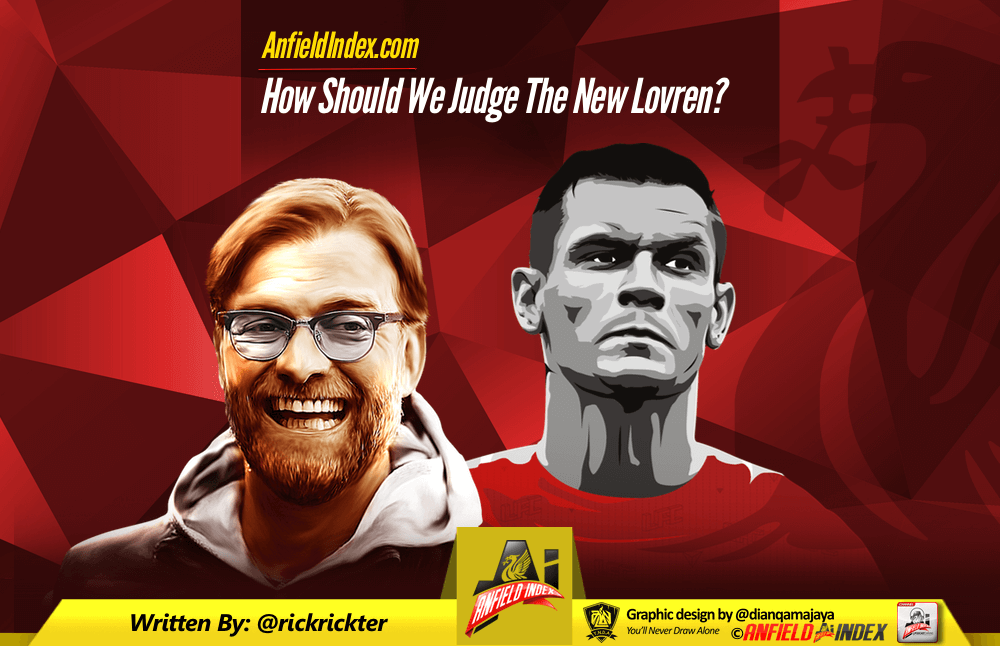 How Should We Judge the New Lovren?
Dejan Lovren…
He's improved quite a bit under Klopp, but he's still a player who divides opinion. There's even been talk, both on Twitter and from mainstream journalists, that he's the centre-back Klopp trusts most, and that he's the one who will partner Matip next season. Not everyone holds this view, however – a competing narrative is that we only think he looks good because he was so, so bad last year. So how bad was he then, how good is he now, and why?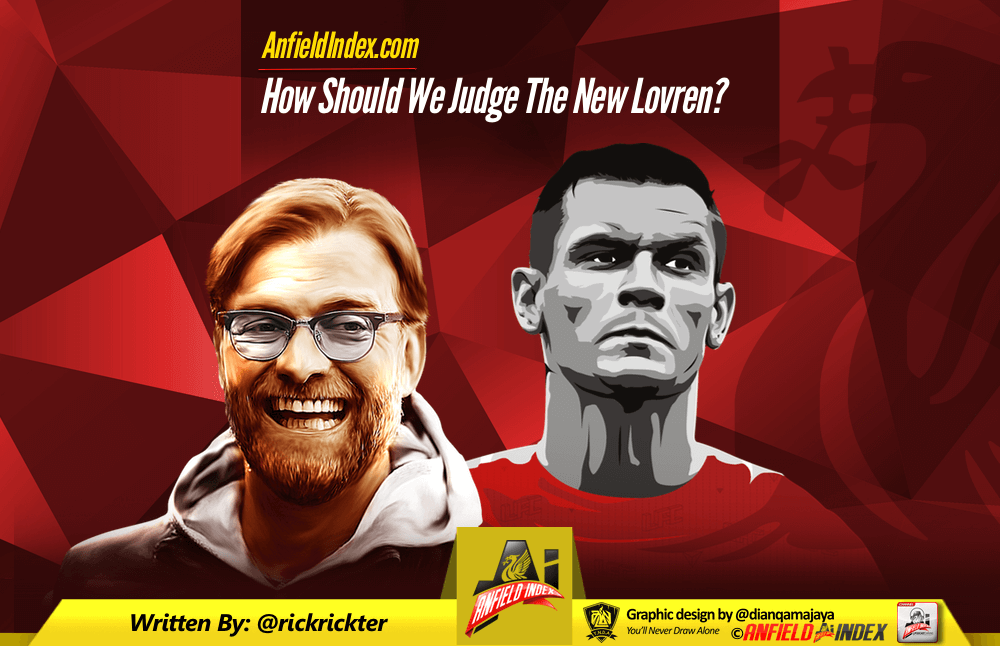 Lovren's breakout season came at Southampton in 2013/14 playing under Pochettino, with Nathaniel Clyne and Jose Fonte on either side of him and Schneiderlin and Wanyama ahead of him. The traits Pochettino values have plenty in common with those valued by Klopp – teamwork above all else, extremely hard work, pressing, etc.
Carragher praised him as the best centre-back in the league that year, and a big money transfer to Liverpool followed – complete with 'Welsh Xavi' level hype and expectation. He would be the leader, the rock who fixed all of our defensive issues. All nonsense in the end of course – he failed spectacularly that year, and early this year. I myself traveled across the ocean to Anfield for the first time only to witness him gift West Ham a goal in particularly humiliating fashion. Now, under Klopp, he's playing better… but is he playing well, or just not shit?
First let's dispel the apparently widespread belief that players are players, and if they're good they'll play well regardless of the circumstances. Just look at Henrikh Mkhitaryan, a completely different player for Dortmund in a more possession-based style of play, if you need a proof point.
So, back to Lovren. Paul Dalglish discussed our defence last year, and a defensive coach, on one of the AI pods in the fall of 2014. Essentially he said that getting such a coach wouldn't matter – the issues with our defence revolved more around how the team as a whole used space. In our expansive system players were being asked to cover much larger sections of the pitch than they would under, say, a Klopp system. So instead of having a centre-back be responsible for defending in a 10×10 area, they were responsible for an area of more like 30×30. Under those circumstances everything changes – the game is more open, you have to take more risks, which leads to individual mistakes. Sound familiar? Lovren, a player who excelled defending that 10×10 space, completely collapsed when asked to defend a 30×30 space.
Under Klopp he's got his old Southampton right-back alongside him and a double pivot of Emre Can and Jordan Henderson offering the back four good protection ahead. In addition, the likes of Coutinho and Lallana or Milner are offering much more protection in the full-back zones, allowing Clyne and/or Moreno to tuck in, in defensive situations. We're far more compact and defending as a team, and that means Lovren can get back to being a 10×10 player rather than a 30×30 one. He's in a more comfortable on-field situation, and he's got a manager filling him with confidence. He hasn't been perfect, but since Klopp came in things are much different for him – in recent weeks we've seen very good performances against Tottenham and Dortmund, and he hasn't done too much wrong overall.
But… he's just doing the basics, right? Hoofing the ball clear all the time? What about the fact that his passing accuracy is 70.6%, while Sakho's is 88.6%? Really, come on… he was so shit last year that we'll take anything he does and call it good if it's an improvement.
At Dortmund Klopp paired pass-master Hummels with Neven Subotic, who never hit 80% passing accuracy in any league season in which he played at least 900 minutes. There's a virtue in one centre-back focusing purely on defending and letting the other get on with the passing bit – I don't see this as a black mark on Lovren's record. And remember, Lovren's not actually a bad passer, he's quite adept with either foot, and has shown an ability to play short and long balls accurately. So why the bad stats?
The way Klopp has this team setup is markedly different from Rodgers' setup in many ways, but most important for me is the fact that everyone has a very clearly defined role and understands how to operate within the team structure. Lallana, for example, is a forward player whose main responsibilities are off-ball. This can be hard to evaluate as a fan, but it's important to judge players based on how they perform their roles within the team, not how they measure up to our expectations of what players in that position should do. So to judge Lallana, like Dirk Kuyt or Park Ji-Sung, we have to look at more than goals and assists.
This is the crucial point with Lovren. The question is not 'is he a great centre-back, with everything we think that should entail?' The question is 'is he the best centre-back for the role Klopp wants one of his central defenders to play?' This role isn't about starting attacks or dribbling out from the back, it's about working well within the structure and with one's teammates, doing the no-nonsense defensive work and shifting the ball shorter distances when in possession. Leave the fancy stuff for Sakho, or next year Matip with his 84% pass accuracy, and let Lovren hoof it and slide in for blocks like the one on Aubameyang Thursday night.
Is he the best centre-back out there? Nope. Is he flashy and doing great stuff on the ball? Nope. Is he doing his job and meeting the demands and expectations of his manager? Yes. That's the only question that matters, and if he's doing that then yes, I'm afraid he is playing well, and not just when compared to last season.