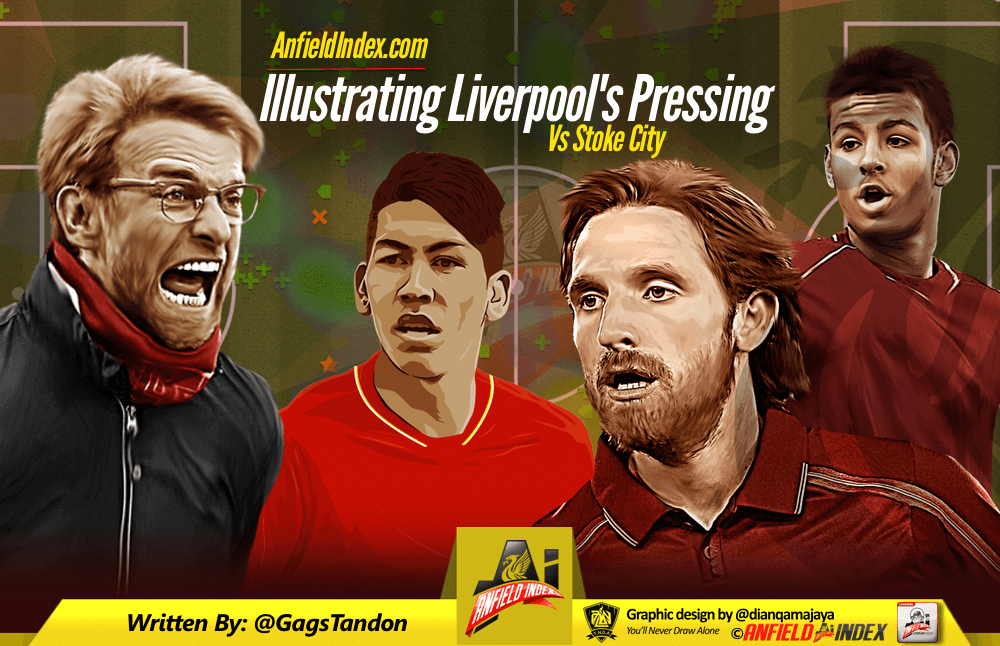 Illustrating Liverpool's Pressing vs Stoke City
We've been collecting Pressing Stats since 2013 on Anfield Index and after watching Liverpool thrash Stoke City at Anfield I expected a really rough time when manually collecting these pressing stats. I wasn't wrong as Liverpool pressed the midlanders 233 times which is the fourth highest ever collected on AnfieldIndex. The biggest surprise from this game was that Liverpool had made seven changes for this game yet their pressing game wasn't effect and in fact their pressing efficiency improved. Roberto Firmino was to bolster Liverpool's pressing whilst Kevin Stewart was very impressing on his League debut.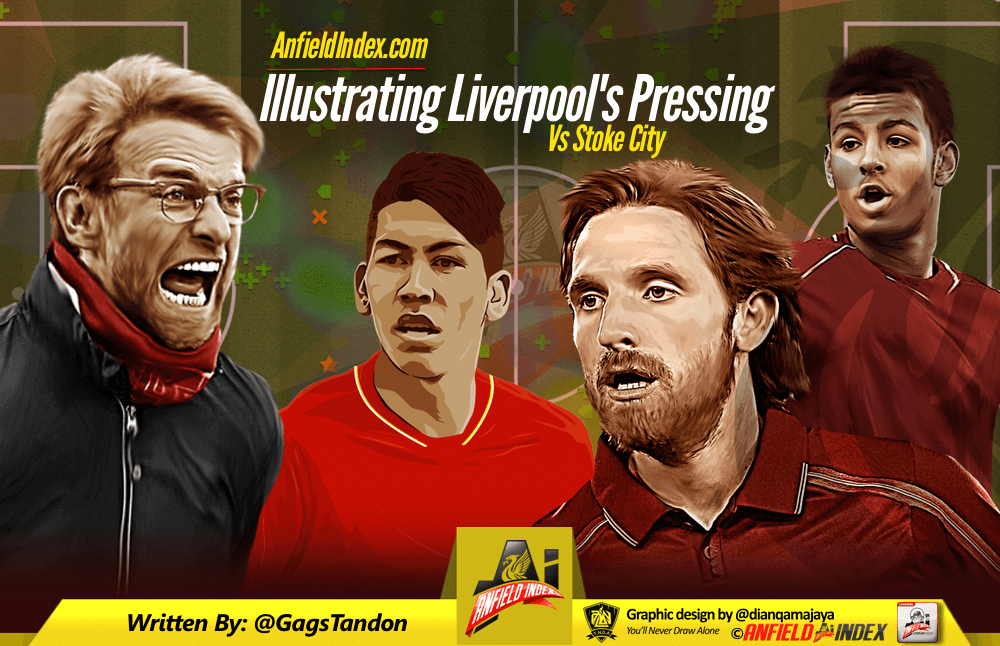 It was a brilliant display from the Reds and the correct result but what did the stats say? Have a listen to our Under Pressure podcast below to find out about all of the analysis!

The podcast embedded above has all the analysis and the images below support the content so please do have a listen and any feedback either on this article on the @AnfieldIndex Twitter account is appreciated!
Daniel Sturridge has been called lazy in recent weeks but in this game he was involved way more than usual. He had 47 touches in the game and he usually averages around 31 – he held the ball up well and was involved in all of the positive play from Liverpool including a very well taken role.
Break down of player pressing vs Stoke can be found below as well as all of the supporting images mentioned in the Under Pressure Podcast above.

Liverpool Pressing Vs Stoke City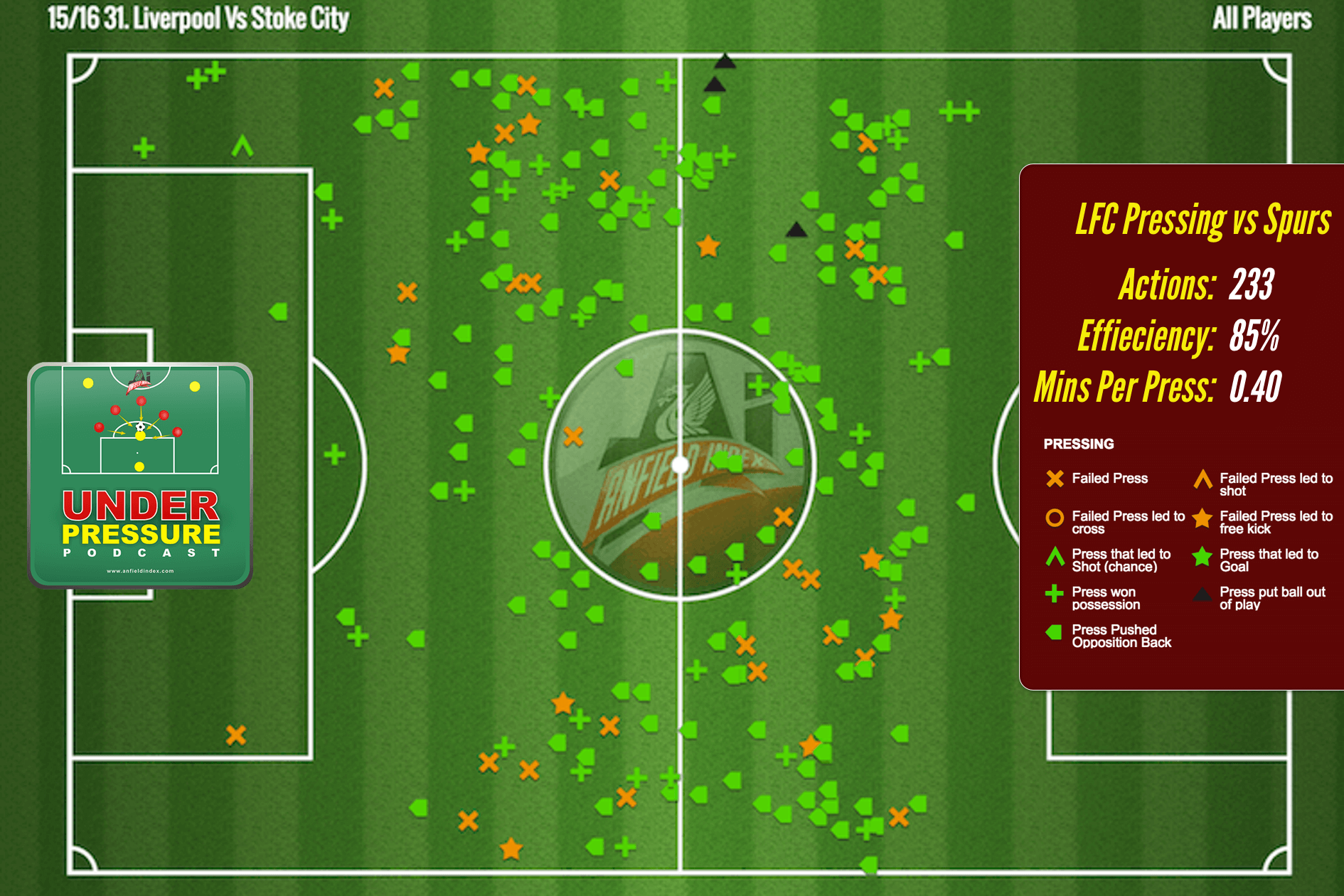 Failed Actions Vs Stoke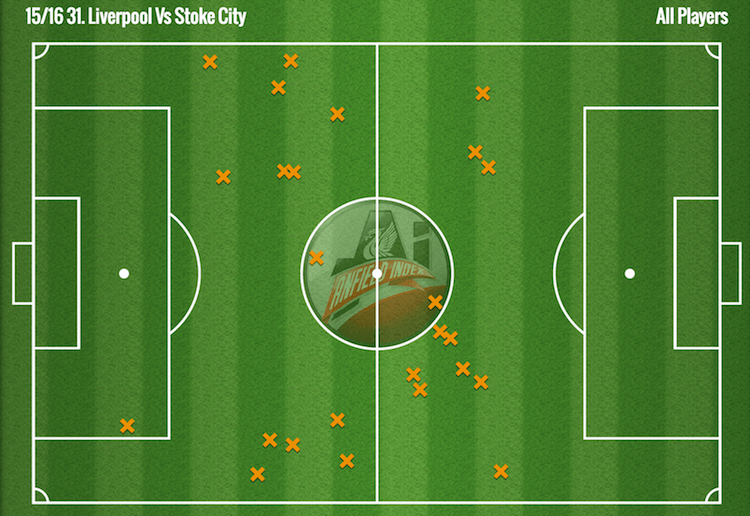 Make sure you listen to the podcast shared above for the full analysis. Much more to come on Anfield Index in the coming weeks!