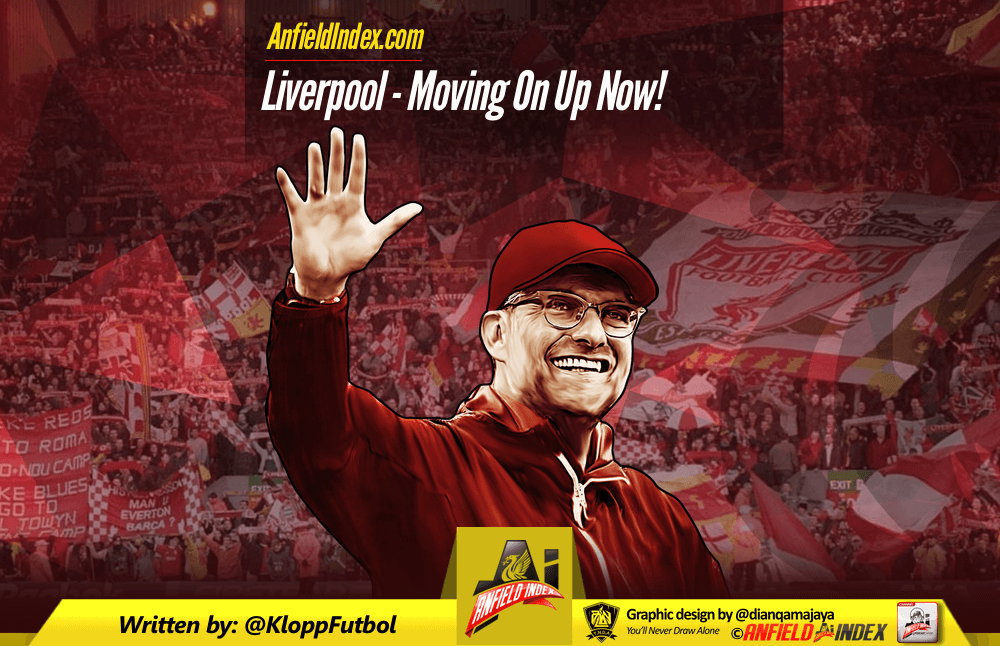 Liverpool - Moving On Up Now
Over the last 6 or 7 years at Liverpool, there has never really been an idea of where the club is headed. Whether any kind of success we make could be sustained and certainly if we could keep hold of our top talents. But now as we arrive at the end of the 2015/16 season there finally seems to be an upward trajectory for Liverpool FC. We have a top class manager in Jurgen Klopp who is going to shape the club into a force once again. But we also have the personnel who can help him do so. Players like Coutinho, Firmino, Can and Divock Origi have all shown that they can all grow under the tutelage of our German manager.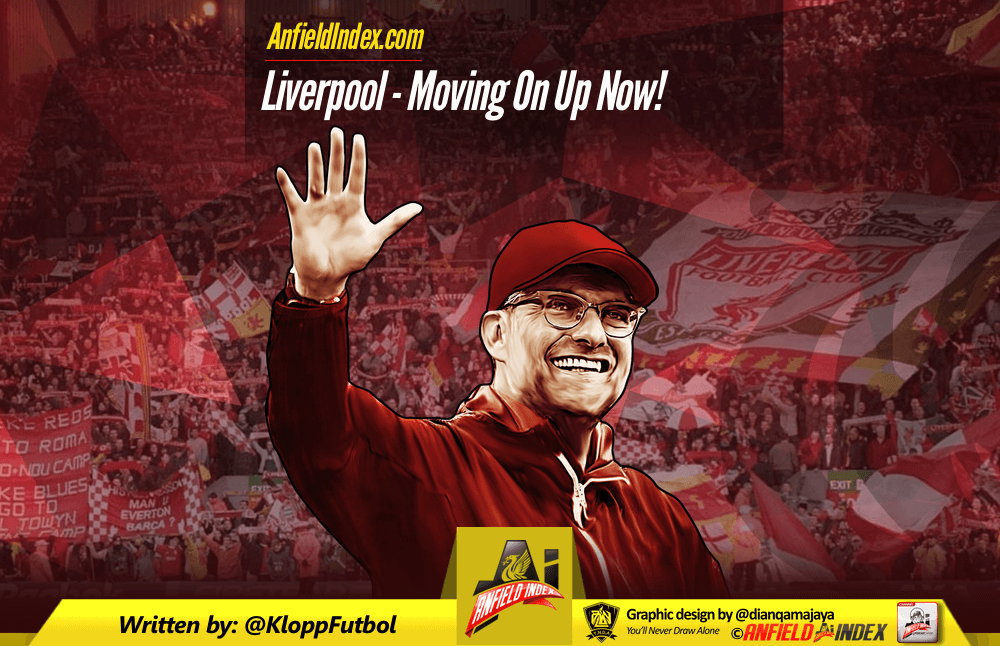 A lot of performances this season have shown just how much of an impact that Klopp has made on this rather mediocre looking squad. Players like Adam Lallana, who most Liverpool fans had written off prior to Klopp's entrance, now seem revitalised and are almost indispensable to the starting XI. Lallana now seems to have found his end product but you can tell that Klopp loves his energy more than anything else. The Englishman will run and run for the entire game and looks like he could go all over again when the final whistle blows too. When the summer window does come around there aren't many Liverpool fans who would expect Lallana to be out of the door.

Speaking of the summer window this is another thing that has improved for Liverpool, the quality of players we can now target. The club has moved on from chasing "Premier League proven" players and are just focusing on the players with quality bracket. As far I am concerned that makes perfect sense, just because a player has experience in the league does not mean he is better than someone from Germany. The club is rumoured to be targeting huge talents like Mario Gotze and Mahmoud Dahoud to bolster our midfield in the summer. We all know that Gotze, when fully fit, is a really high-quality player and with our two Brazilians he could wreak havoc. Dahoud is more of an unknown to a lot of our fans but he also has a lot of potential. Both players would add a lot to their game and make them far more rounded.
As well as this the current side have already reached a domestic final under Klopp, which they did admittedly lose, and have an opportunity to progress further in the Europa League too. All of which seemed a world away when Brendan Rodgers was in charge for the last 18 months of his tenure. But it is the quality of the performances that Liverpool have put in already that have astounded. The amazing 4-1 and 3-0 victories over Manchester City will probably be the highlights of the season for a majority of LFC fans. Yet the game against Stoke City last weekend would have proved to be a massive comfort. Klopp made 7 changes from the side that got the result in Dortmund and they still managed to win the game 4-1.
Then, of course, there is the Dortmund game at Anfield. Many thought after 10 minutes the game was well and truly over.  Then we thought the same thing around 10 minutes into the 2nd half as well. This game was absolutely insane. It personified everything that Jurgen Klopp wants from his teams. Grit, passion, determination and never giving up on a result. The performance was extraordinary and left Anfield bouncing once Dejan Lovren scored his winner in the 91st minute. Dortmund are no pushovers but this Liverpool side managed to bully a result out of them. With no additions made to the side and barely 6 months at the helm, this is what Jurgen Klopp can do over time.  Confidence in the squad is very high right now and with a full pre-season behind them you would expect Liverpool to be a force next season and many beyond that.