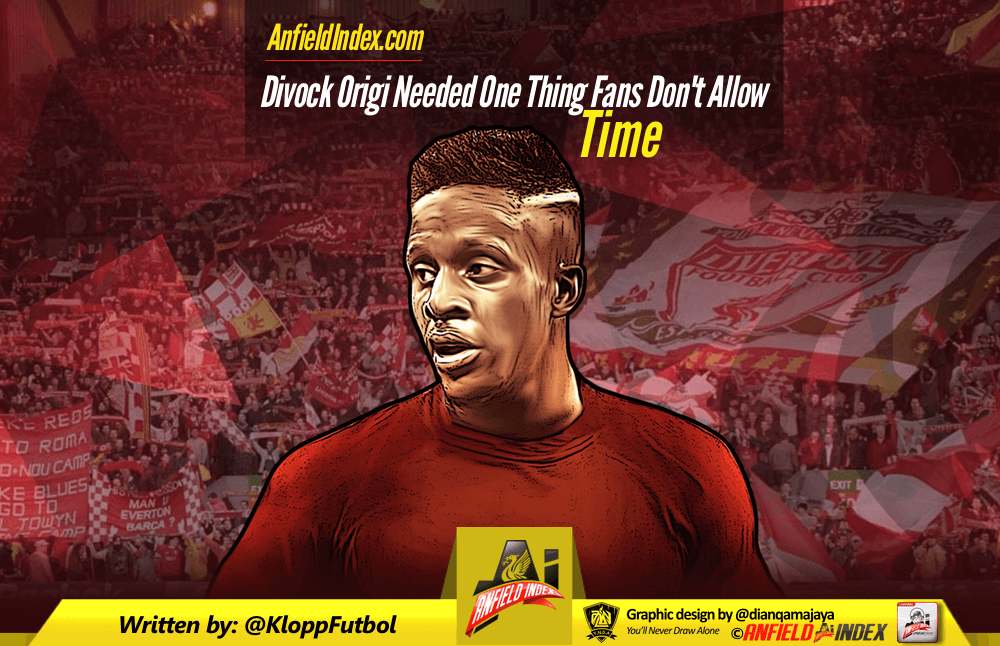 Divock Origi Needed One Thing Fans Don't Allow - Time
Divock Origi was one of those players that Liverpool bought but didn't really know what we were getting. Brendan Rodgers and the committee saw a player that certainly had potential and was flourishing in the 2014 World Cup. So they splashed the cash and loaned him back to Lille to continue his development. By the time he arrived in the summer of 2015 he had been named in the "worst team of the season" by L'Equipe and was clearly lacking confidence. The kid was raw and needed a real coach to be able to bring him out of his shell and produce what he was capable of.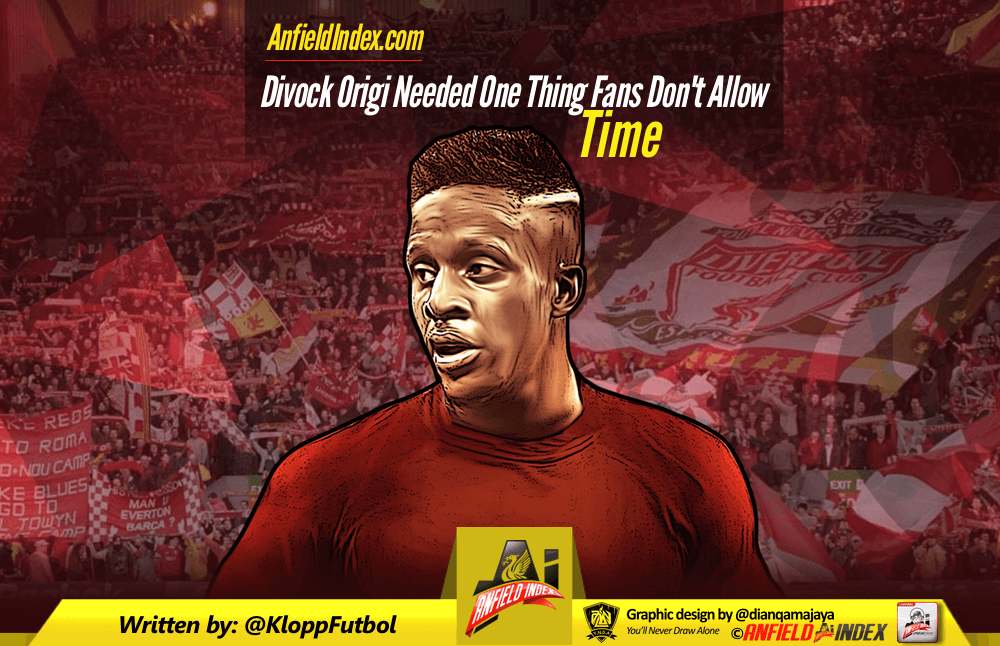 The first few months of the season went by and Rodgers was out of the door. In came Jürgen Klopp with a massive uproar about how he was going to change the fortunes of the club. But something that had fans excited was that Klopp was also a big fan of Origi whilst at Borussia Dortmund and clearly knew what he wanted to do with him. A couple of months went by and Origi was still struggling to make any kind of a mark in the first team for Klopp. Suddenly, out of nowhere, he comes up with a truly stunning hat-trick against Southampton. One of the goals that he scores is the type of goal you love to see from a striker. He darts across the back of the centre-back, receives a through ball from the midfielder and lashes it into the near post. This is the kind of movement you expect to see from somebody like Origi. Prior to this all you saw was him coming short and just loitering around the box, not looking very threatening. Now you see this player who wants to at least get in the right positions. The likes of Harry Kane, who failed to score for the opening few months in this season, will tell you it's all about always getting yourself in the box to get the opportunity and the goal will come eventually. Now let's be clear, I'm not sure Origi can be as good as Kane right now but at least he is making the effort.

So he managed to get his first goals and first hat-trick for the club on the same night but for the next few months nothing really changed for the Belgian. Make no mistake though, the Southampton game is where things began to change for Origi. Skip a few months forward to Borussia Dortmund away and Daniel Sturridge is dropped from the side to allow Origi to start. A decision that left many opposition fans perplexed. Origi had only scored 5 goals this season and had no real track record at the top level. Why drop your best striker? This is the time that Klopp decided Origi is ready to be released. Divock Origi 2.0 is ready to go. The Belgian had been working out and you can see a difference in his physique quite clearly. He proved to be a revelation and manages to grab himself a goal. In a similar movement to the one that got him goals against Aston Villa and Southampton. He hangs between the two centre-backs and gets himself in behind, loses control of the ball slightly and slots the ball into the bottom corner. In such a big game this is the sign that Origi has finally gained a little bit of confidence in his own abilities again.
Just days later Origi is rested for the return leg against Dortmund and Daniel Sturridge gets the nod. Sheyi Ojo is taken off injured and Origi is onto the Anfield pitch again. Within 3 minutes he finds himself on the score sheet with a close range header. The real highlight of Origi's Liverpool career comes with his second goal though. He finds himself one-on-one with Phil Bardsley, does a few ball rolls and step overs, cuts the ball onto his right and whips the ball straight into the far corner. This means Origi now had 3 goals in the space of 4 days. The goal itself had a touch of luck about it because it was meant for Daniel Sturridge but it went in and they all count.
Origi then managed to put in a top drawer display against Dortmund again. The Belgian produced more solid hold up play and was excellent throughout the 90 minutes. His goal was taken with real composure as well after he rolled it under Weidenfeller. This kind of maturity at his young age is a massive positive for Liverpool fans and shows his potential. To be dominating the likes of Hummels and Sokratis already is a sign that Origi is meant to be one of the best around.
Ahead of the second leg against Borussia Dortmund there was a major debate between Liverpool fans about whether Origi or Sturridge should start. For the Belgian this represents significant progress from where he stood when Jurgen Klopp took over just 6 months ago. In reality the Belgian has 9 goals in 14 starts for Liverpool and the more game time he gets, the more goals he will add.