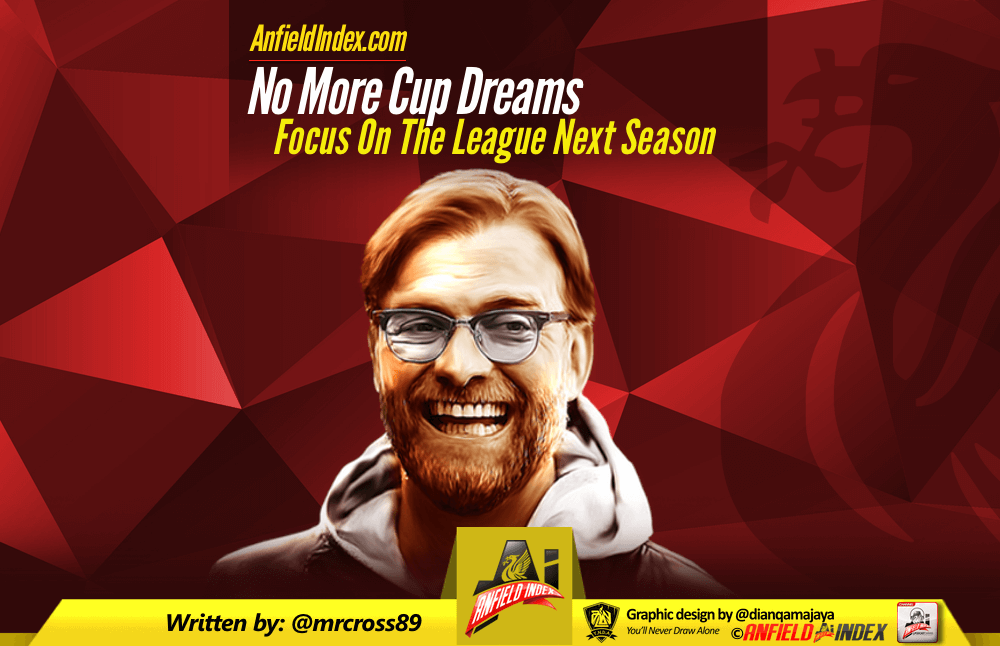 No More Cup Dreams, Focus On The League Next Season
There're three things certain in life, death, taxes, and a Liverpool cup run.
Liverpool have participated in 15 cup finals since the turn of the millennium, picking up the Champions League, the Europa League, three league cups and two FA Cups and firmly establishing themselves as kings of cup competitions. Cup fever has been a welcome distraction from the reality of our recent Premier League history, and this Thursday Europa League Semi-Final will provide yet another diversion from our 8th placed Premier League reality.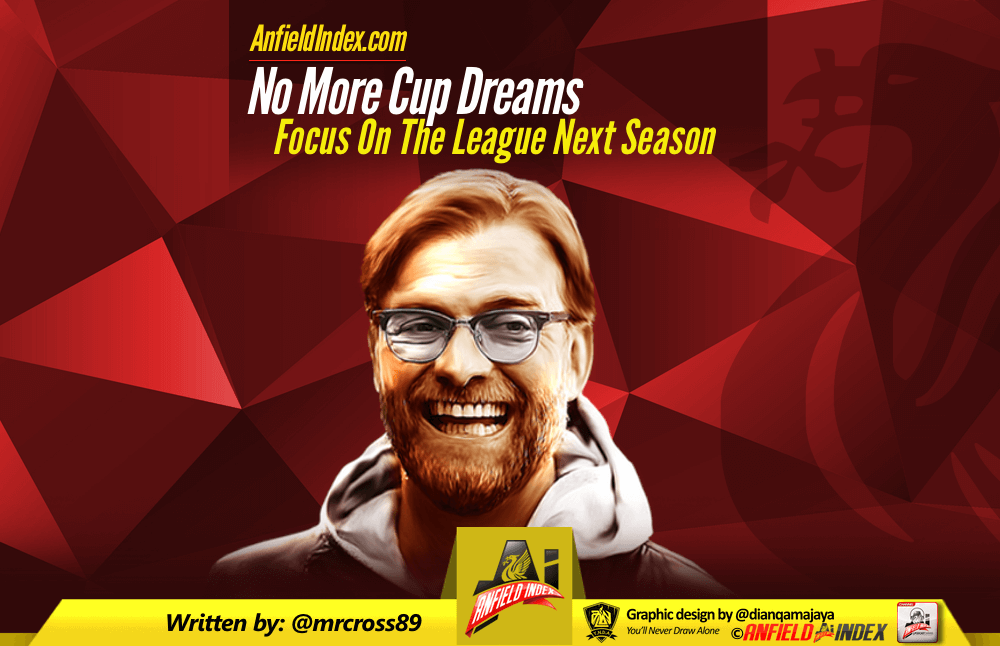 Since our failed title bid in 2008/09, Liverpool have finished higher than 6th only once; that was in 13/14. Even the title run itself was an unstable series of highs and lows, where every game played out like a cup final, only to fall off the wagon at the last hurdle. If we take that season away, you will notice just how disappointing we have been in the League for the last seven years.
Liverpool have lost ten or more games in 5 of the last seven seasons
They have conceded 40+ goals every season since 09/10.
Liverpool have managed to go a season undefeated at home only once since 2000
We have seen teams such as Tottenham, West Ham, Southampton catch us up in quality and at this moment in time, surpass us.
We have taken our eyes off the one prize we still haven't won(in its modern format).
Fans and pundits quietly mock Arsene Wenger for his failure at winning a major trophy since his Premier League triumph in 04-05 but his ability to keep Arsenal in the running for major trophies year in year out for the past 20 years cannot be overlooked. He has kept Arsenal at the top end of the league meaning they are always in contention of challenging the League and always have a place booked in Europe's biggest competition the Champions League.
Liverpool, Manchester United, and Chelsea are currently all out of the top four. The rivals may change, but Arsenal remain in the frame.
Top four stability is criminally underrated.
Jurgen Klopp was the high profile manager Liverpool needed if they were to continue to keep up with the Premier League superpowers. His impact since arriving at the club possess all the hallmarks of a special 'moment' in the clubs history and Klopp remarkably finds himself two games away from becoming the fifth Liverpool manager to win a European trophy, seven months after first arriving at Melwood. Should Liverpool go all the way, Klopp will have the immunity he needs to build the club in his vision, free from the pressures of short sighted criticism. Lose and he will still receive a pass due to the fact the players are not his, but critics will be waiting to pounce if the players he does bring in, don't hit the ground running next season.
Fans may disagree, but if Liverpool failed to have a cup run for the next few years, but established themselves in the top four then that should be considered a big step in the right direction. The end goal will always be to win trophies, but our thirst for cup glories have made us all neglect the fact that teams around us are getting stronger in the League, and we can't allow these distractions to take our eye off the ultimate goal, The Premier League title. We no longer have a divine right for the top 5 let alone the top 4 and it's an issue that needs addressing. This season should be the last season we place any real emphasis on cup competitions for a while and start building ourselves back to being amongst the divine right of kings. The only way we will get that, is with patience and stability.
There is no doubt we have the right man, and if he doesn't win us an FA Cup or League Cup for a few years, that can all be swept aside if he can finally build Liverpool into a Premier League force again.