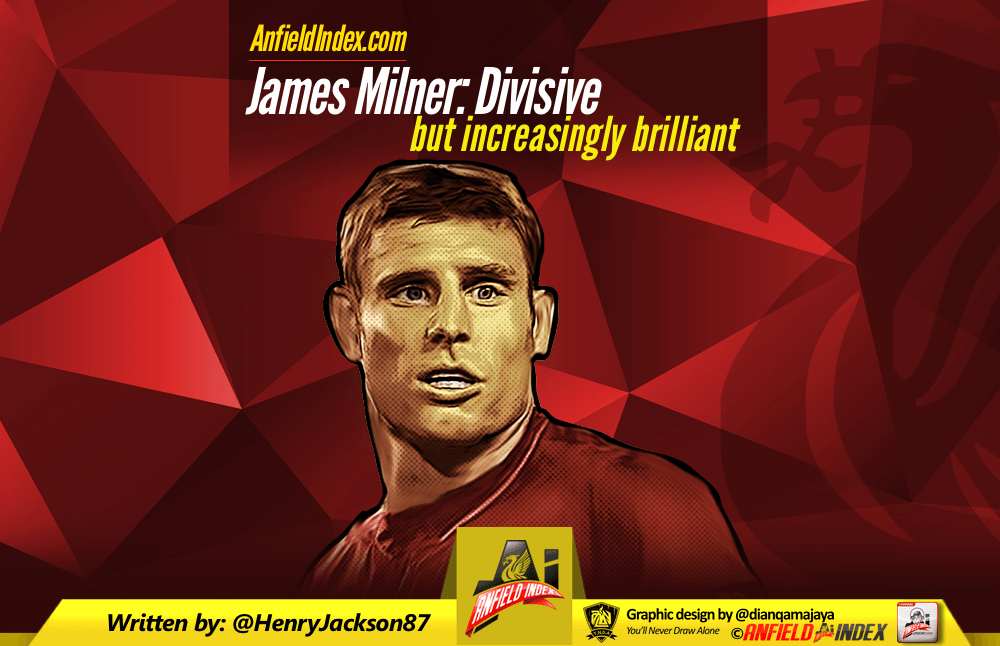 James Milner: Divisive, but increasingly brilliant
I have spent the whole of James Milner's long and illustrious career trying to decide how good he is at football. He has forever baffled me.
He was tipped as England's new wonderkid when he burst onto the scene for Leeds United back in the early 2000s, but barring a few glimpses of class, I remained unconvinced.
His spells at Newcastle and Aston Villa seemed to pass me by a little – I was too busy obsessing about how good Liverpool were becoming under Rafa Benitez – but whenever he did appear on screen, it was difficult to know what to make of him.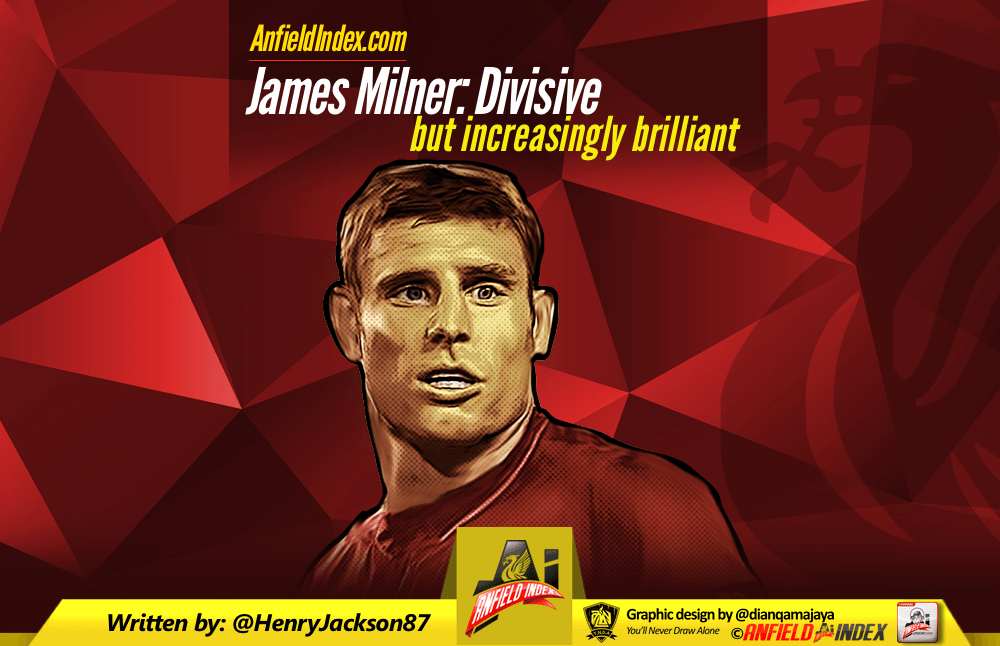 He ran a lot, scored the odd worldie and sometimes looked no better than the kid at school who you'd rope in at lunchtime just to get even numbers.
Then came Milner's whopping £26million move to Manchester City in 2010. Quite how he cost that much seemed a mystery to me at the time, despite the obvious attributes he could bring to any team.
Over the next five years, the same pattern emerged. He'd have a good game for club or country and I would start appreciating him, then he would fail to complete a two-yard pass and I'd come to the conclusion that he was stealing a living.
There were times when the Englishman looked completely out of his depth in the company of Sergio Aguero and David Silva, then there were other occasions when he genuinely looked like one of City's most important players.
Nobody covered more ground. Nobody read the game as effectively. Nobody was as versatile. His never-say-die attitude was also sometimes the only thing that kept an egotistical City side afloat.
In Liverpool's unforgettable 3-2 win over Manuel Pellegrini's side in April 2014, it's very easy to forget that Milner's introduction turned the game on its head. He added a spark for the visitors, creating David Silva's goal, and had City won that day, he would have been deservedly lauded to the hilt.
With his time at City coming to an end last summer, the Reds snapped Milner up on a free transfer in July.
As has been the case throughout his career, there was a very mixed reaction to his arrival at Anfield. To some, he would bring some much-needed steel and experience to a weak-minded squad, while to others, he was an average footballer who would be little more than a hindrance.
Personally, I was somewhere in between. I knew what he could offer, but I was also well aware that he'd driven me up the wall watching him for England down the years.
"England will never win anything with James Milner in the side" had been uttered a number of times by me in the years leading up to his move to Liverpool, so I wasn't exactly overcome with positive emotion when I heard the news.
After a fairly slow start, in which he sometimes appeared to be running in treacle and passing to invisible men, Milner has grown significantly in stature as the season has progressed.
His consistency, industry and underrated quality in the final third have really come to the fore – 21 goals and assists, combined – and his performances in Liverpool's march to the Europa League Final have been particularly excellent.
That leads us to Thursday's emphatic 3-0 win over Villarreal in the semi-final second-leg at Anfield, where Milner was fantastic.
Given a roaming midfield role by Jurgen Klopp, the England international excelled in all facets of his game. His work-rate was phenomenal and he read the play as well as always, but his class on the ball also shone through.
One delicious pass for Adam Lallana should have been turned into the Kop net, and there were a number of occasions when Milner displayed quick feet and trickery. That kid at school was never capable of that, in fairness.
By the end, he was a genuine Man of the Match contender, in what was arguably his best display for the Reds. He was captain in Jordan Henderson's absence, and he led by example quite brilliantly.
The exact reason Liverpool purchased Milner last year was to get big performances in important games, as he often did for City. He did just that against Marcelino's tetchy Yellow Submarine side, never looking daunted by the occasion and bringing undeniable all-round quality.
When City supporters showed their displeasure at the club letting Milner go, it always bemused me a little. Until recent months, and in particular, last night.
My fondness towards him was already growing by the game, but his Villarreal masterclass was the first time I have been completely won round.
Milner will never be loved universally – there are no doubt plenty of Liverpool fans who still have little time for him, and think I'm going overboard about him – but what he brings to a team can be more important than any other player.
He will never ooze class and make many headlines, but he is a born winner who wins trophies. Liverpool have been lacking that for so long, and they are lucky to have him.
I've spent more than 10 years trying to make my mind up on just how good or bad Milner is, but Thursday officially swung it for me.
Don't worry, if he has nightmare against Sevilla in the final I won't change my mind again (I don't think).