For The Love of the Club
In September 1999 I made my first trip to the city of Liverpool.  We were playing United at Anfield and I just had to get there.  I was 19, and accompanied by two of my best mates.  Dinny, was a fellow Reds fan, but Eddie was a United supporter.  He still wanted to come for the weekend and enjoy the sights while maybe sampling what some of the local bars had to offer.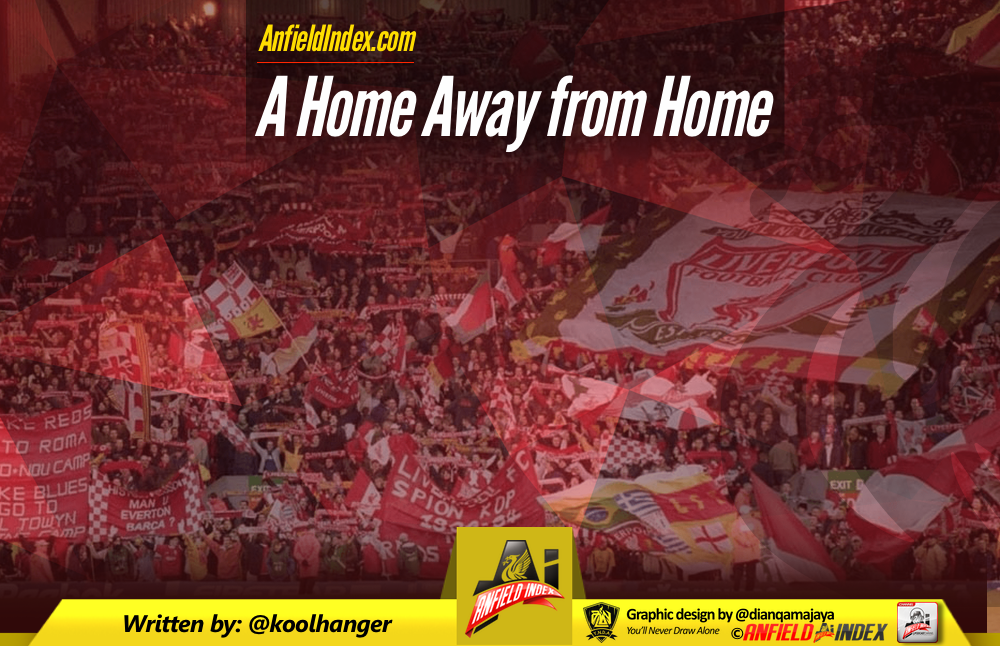 The Brooding Man
The weekend got off to a strange start.  We were in duty-free in Dublin Airport around 6am.  There, looking through the perfumes with his wife was none other than Roy Keane.  It turned out that Keane was injured at the time and had been home in Cork for the week.  He was getting the same flight over to Liverpool to watch his teammates take us on.  Keane noticed the three 19 year olds staring wide-eyed, and as you would expect he didn't look too impressed.  We didn't have the balls to go up to him for an autograph (something people don't bother with anymore).  He looked like he would have us for breakfast.  We left him to it.
Later, at the gate waiting to board the plane, we seen that others were getting their picture taken with Keane.  Out came our disposable cameras (remember those?) and over we went to Roy.  He was quiet but friendly when we did approach him, not seeming to mind when Dinny and I told him we were huge Liverpool fans on top of it all.
A Match to Forget
From a footballing point of view, Liverpool were in a bad state.  Houllier was now in sole charge of the club and we had a poor squad.  If I remember correctly, Smicer was making his debut that day, while Silvestre was starting for United.  Silvestre had chosen to join United over us during the transfer window.  Predictably, his welcome to Anfield that day was …loud.
We were kitted out in our new gear from the trip to the club shop before the game, like proper tourists. It was our first trip over so I guess you can forgive us for being like the typical day-trippers.  I'm glad I didn't see any half-n-half scarves that day,  I probably would've bought one.
I was sporting my "Hyypia" number 12 jersey.  Sami popped up with a goal that day after Taibi, in United's goal, fluffed at a cross.  Paddy Berger also scored but it was the day Carra bagged two own-goals to his name.  I can't remember who else scored for United but they won it 3-2.
The atmosphere had been something to savour though.  It was unforgettable.  Try as we might we couldn't will that ball into the net for a final equaliser, unfortunately.  
I remember the disappointment I felt watching Beckham et al celebrating with their travelling support after the full-time whistle.  I knew I'd be back for happier occasions though.
The Rest of the Weekend
That night we were patrons in some classy haunts in the city.  The one name I remember is The Rat & Parrot, long since closed down as I've seen on more recent trips.
The main thing that stuck in our minds however was the hospitality.  The welcome we received from everyone, whether it was the staff in the hotel (we stayed in The Moathouse which was knocked a few years back), the bouncers at the nightclubs, or just the Liverpool folk in the streets.  We quickly learned that the local ladies were fans of the Irish accent.  This led to us asking needless questions, such as directions to anywhere, when we bumped into a group of girls.  We just couldn't deprive these girls the opportunity of hearing the fabulous intonation in our voices.  I have to say we were fond of the Scouse tones as well.
Maturing as a Man, Maturing as a Fan
I've been back several times.  Once more with Dinny (3-0 v Newcastle in 2001 – Michael Owen hat-trick), but never again with Eddie!  I've been over with my wife twice, thankfully the shopping in Liverpool One is pretty good (some casual sexism there).  I've experienced Champions League nights there during the Rafa era as well.  There is definitely something special about European nights under the lights at Anfield.
Last November I got over twice, the Palace defeat and the 1-0 win against Swansea.  We hit The Sandon before the Swansea game, me and three mates from home.  It was like an Irish Supporters Club meeting in the famous pub.  The sight of Anfield was majestic over the terraced houses as we walked from The Sandon in time for kick-off, nicely oiled at this stage.
The Cavern Club was packed that night.  Something about live music when you're pissed.  It just does it. Fudge managed to get a hug from John Lennon outside.
Of course there's nowhere quite like TGI Friday's for the dreaded hangover too.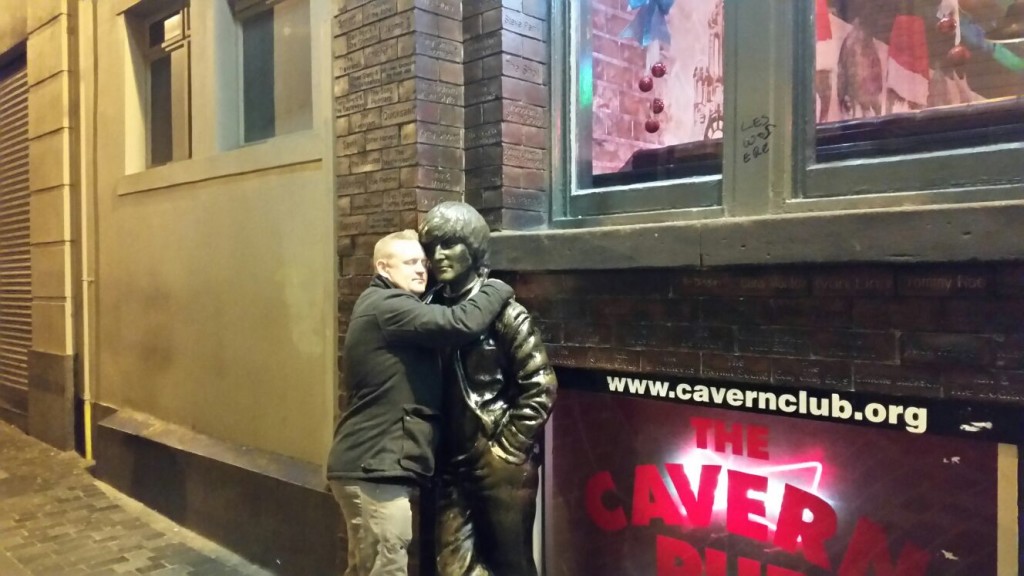 The City with the Liverbird
Liverpool has always been good to me.  I've yet to have a negative experience of any kind there.  They are the friendliest, most welcoming people I have ever met.  That starts right from the first taxi I get in at the airport.  It always sets me up nicely for the weekend upon arrival.
I'm hoping from next season to make it over at least three times a year.  With the Klopp era well and truly gathering momentum I might just make it over more than that.
Thanks to LFC and the people of its fantastic city for making me want to return again and again and again.