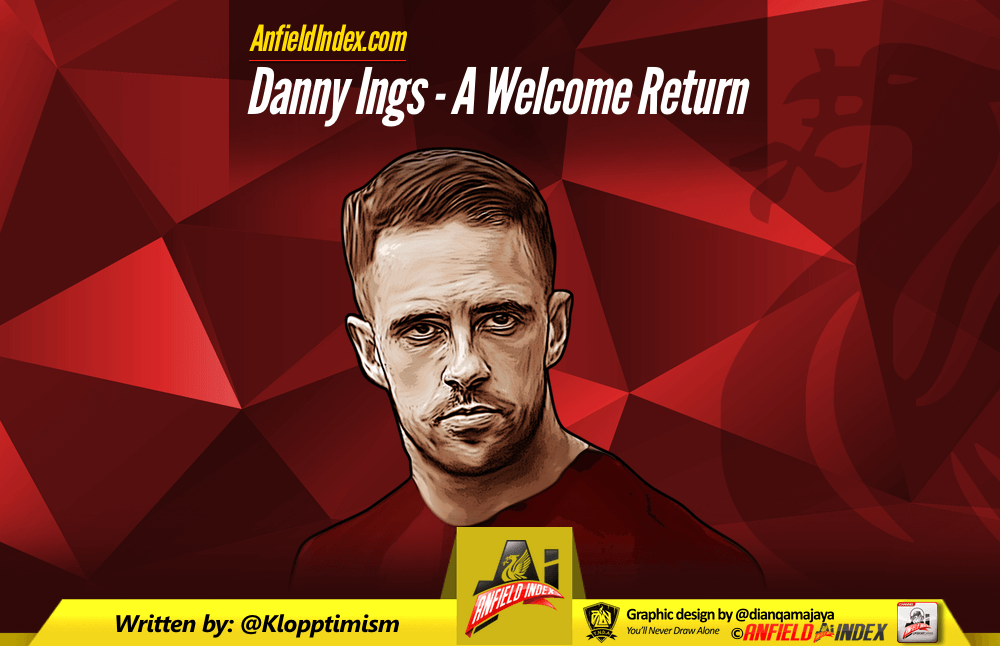 Danny Ings: A Welcome Return
As a football club, Liverpool have always come under harsh scrutiny for their dealings in the transfer market. However, the signing of Danny Ings, which was settled for a £6.5million fee at a compensation tribunal, seems a great bit of business from the Reds. While the deal could rise to £8m with add ons, what we have seen from the striker so far certainly warrants the fee.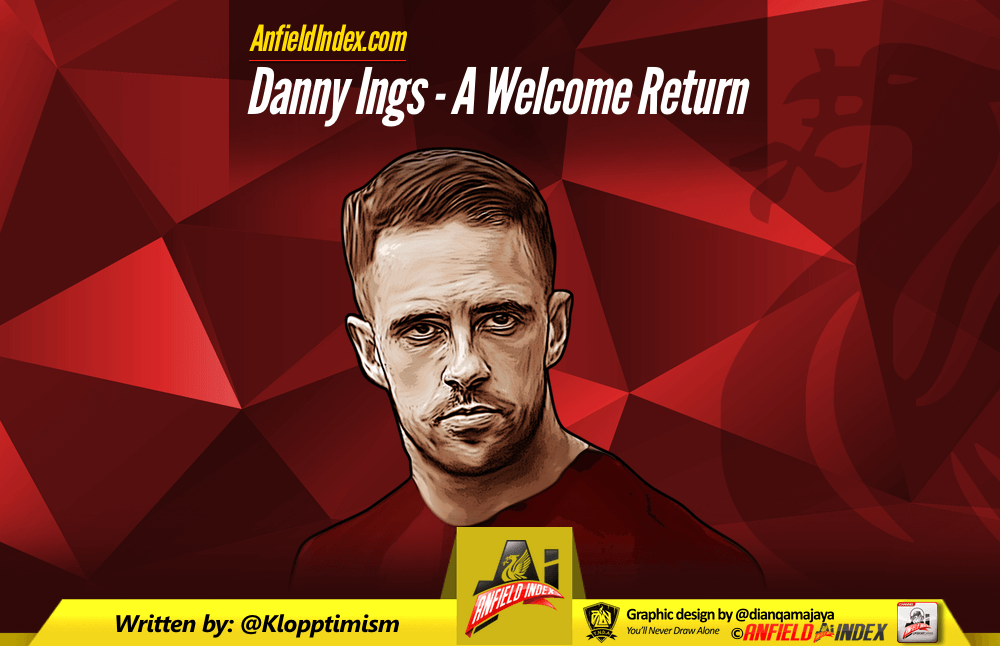 Danny Ings is one of those rare players that never stops running for his side, exhibiting sheer determination and grit every time he steps out onto the pitch. While he may not be the most skilful and technically gifted player, he will score goals just by being a sheer nuisance to the opposition, remaining on the move and always looking for something to happen. As a result, he endured a flying start to life at Anfield, scoring three goals in five starts before being reward with a full England debut against Lithuania.

In the final months of Brendan Rodgers' tenure, Liverpool looked ragged in defence and seemed to fall apart at the seams, displaying a severe lack of belief.  However, the ex-Burnley man was one of the few positives to take away from the early games, catching the eye with his energetic performances, much like that of Fabio Borini during his time at the club, but with far more threat attached to his game and a greater confidence that he could finish when given the opportunity. He displayed just that during his first appearance in a Merseyside Derby when he headed in in what proved to be Rodgers' last game in charge of the club before Jurgen Klopp took over.
However, an ACL injury sustained in training ruled Danny Ings out for 6 months and following his promising start to the campaign, it was a bitter blow for the Reds. The reaction from Liverpool supporters said all you need to know about the importance of Ings to the side since joining from Burnley, with the 24 year old quickly elevating himself above Christian Benteke in the pecking order and gaining vast plaudits for his never-say-die attitude. The fact that he has already returned to training with the first team is a real testament to the kind of player he is, and I know I don't stand alone when I say, I cannot wait to see him back in the side again.
On the surface, Danny Ings seems like a Jurgen Klopp style player, with the German preferring forwards who close down space and press the opposition into mistakes high up the pitch to add to his gegenpressing style. This season, we have already seen the transformation of Divock Origi , who has developed immensely from the forward who was named in Ligue 1's worst side last season and we could see a similar pattern with Danny Ings ahead of next season, with Christian Benteke likely to be shipped off in the summer.
With Daniel Sturridge and Divock Origi showing their qualities in Ings' absence, he may well find his game time limited next season. In any case, he is the type of player that will be ready for any occasion in which the manager calls on him and his immense work rate rubs off on fans and players alike and could prove to be a key asset next season, especially if Liverpool are to win the Europa League and venture into Champions League football next year.
He has the ability and the attitude to be a real success under Jurgen Klopp and hopefully if he can stave off injuries in the coming months, we will see the former Burnley man back scoring for the Reds sooner rather than later.