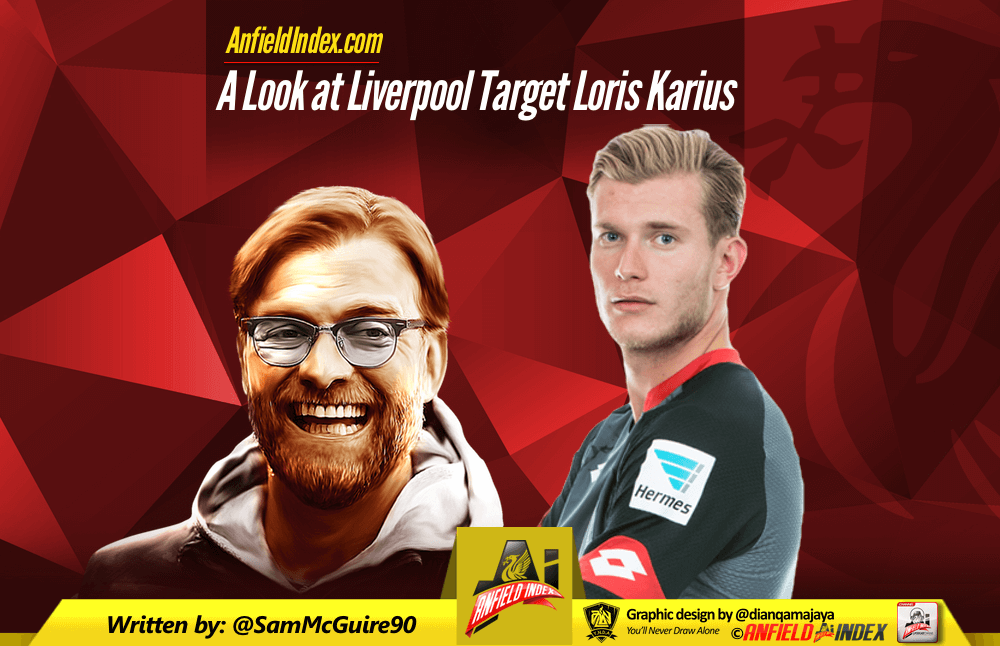 A Look at Liverpool Target Loris Karius
Twitter was abuzz on Monday when news broke that Liverpool were 'closing in' on a £5 million move for Mainz goalkeeper Loris Karius. Does he warrant the hype or is this a familiar case of fans overhyping a target?
The 22 year old German has had an extraordinary season with his club side as he helped them finish 6th and only a mere five points off a Champions League place, a standout performance was away to Bayern in the Allianz Arena as the away side shocked the German Champions in a 2-1 win. It was the sort of goalkeeping performance Liverpool fans have come to expect from opposition 'keepers when they visit Anfield. This wasn't just a one off though for Karius, he's been consistent throughout the season and really impressed in some of Mainz's bigger matches.
It was only a matter of time before a bigger club came knocking and it looks as though Liverpool are that club.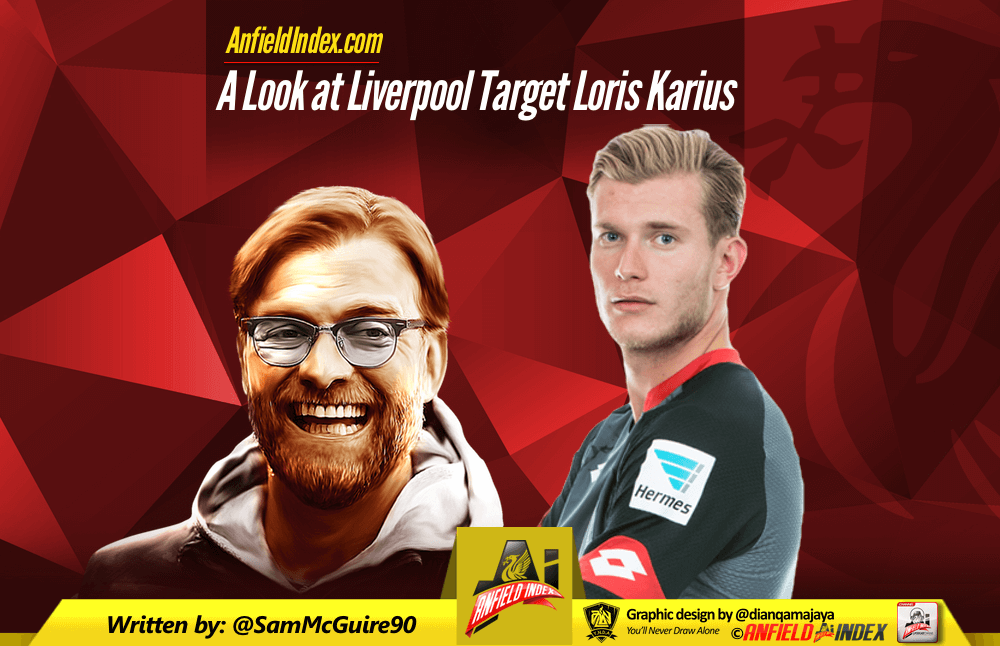 Strengths
Let's get the two obvious ones out of the way first – he looks like a model and he's friends with Justin Bieber. Jurgen Klopp is piecing together a ridiculously handsome team and Karius would be integral to such a set-up.
Despite his tender age, Karius would arrive with over 90 first team appearances for Mainz. He has first team experience that many fledgling 'keepers dream of. Mainz have allowed him to develop in the spotlight with the pressure on him. In England this sort of pressure breaks a player, the media have a fetish with overhyping talent whereas in Germany they're afforded the luxury of making mistakes without the world ending. The Germans know how to nurture their players.
Not only does he have experience when it comes to the amount of league games played in the German top flight, he also has experience of England having been in the Manchester City academy. It can be a bit of a baptism of fire for young 'keepers when they join the Premier League from a foreign league and this leads to teething issues (see David De Gea) but having experience of the country should shorten the period needed for him to settle.
The 6ft 2 'keeper is ideally suited to Jurgen Klopp's pressing system as his current side mirror this style using Klopp's style as the foundations.. He's used to sweeping for a high-line. You won't find him camped out on the half-way line like compatriot Manuel Neuer but he's not glued to his line like current Liverpool number 1 Simon Mignolet.  He's quick off his line and his intelligent reading of the game means he's often putting out fires before they even start. You won't see him dithering when deciding whether to come or not, he commits to something and he sees it through. Sometimes it's to his detriment but you can't criticise him for not being decisive.
There have been mixed reviews online on how Karius copes with crosses into the box. Some see this area as a weakness of his because he doesn't claim crosses due to the fact he prefers to punch, like most foreign 'keepers do. Punching crosses doesn't make this an area of weakness, not all 'keepers have to catch the ball. The positive in this is that he doesn't flap.
His distribution will remind fans of Pepe Reina during his heyday. He's capable of starting counter attacks with both his hands and his feet. His passing over short distances is crisp and accurate, likewise his passing over longer distances is fairly accurate. He will aid the team in retaining possession allowing them to build from the back. A valuable asset and something Liverpool desperately lack.
Above all he's a brilliant shot stopper with scarily quick reflexes. He's a real all rounder when it comes to modern 'keepers.
He has this aura about him, some may call it arrogance others might say self belief that just filters through to the defence. There's an assurance about him even though he's so young.
Weaknesses
Like all young players still learning the game he's prone to being a little rash from time to times. He has the ability and the talent to make up for these mistakes, as highlighted in the victory against Gladbach earlier in the season when he made an incredible save out of nowhere after he'd rushed out and gone to ground when the player was going away from goal.
With the ball at his feet he's completely capable but when the ball is played back to him he can sometimes rush the kicks and he ends up slicing them. It's something that can be worked on but it will creep into his game from time to time.
There will be mistakes, he's only human.
Is he better than Horn? What does it mean for Ward.
The whole Horn versus Karius debate has been raging on since Klopp took over at Anfield in October. Some say Horn is the better goalkeeper but it's not about being the best it's about being better suited to the team. People tend to forget there are player profiles for 'keepers too. Karius may not be a perfect Klopp goalkeeper, yet, but everything is there for him to be moulded into one. He just needs a bit of work. Klopp may feel there is less to do with Karius than there is Timo Horn.
There have been rumours that Danny Ward will be loaned out to Huddersfield next season in the hope he gets more first team experience. Despite being the same age as Karius, Ward has played just the 30 first team games, with 28 coming in a lower league than the Bundesliga. He's inexperienced in both ways – games played and age. He hasn't played enough games to be able to judge his ceiling properly. On paper he has similar strengths to Karius but if Liverpool were to sign the German it's a safe bet to say it ends Danny Ward's Liverpool career before it's even properly began.
Rarely ever will you see a Premier League club with two 'keepers under the age of 25 fighting it out for the number 1 jersey because it's at this age they need playing time to develop. That's why, more often than not, it's usually a younger 'keeper and a more experienced one. A dynamic Liverpool would have with Karius and Mignolet.
Karius is certainly worth the hype and at £5 million he could turn out to be a bargain over the next decade.