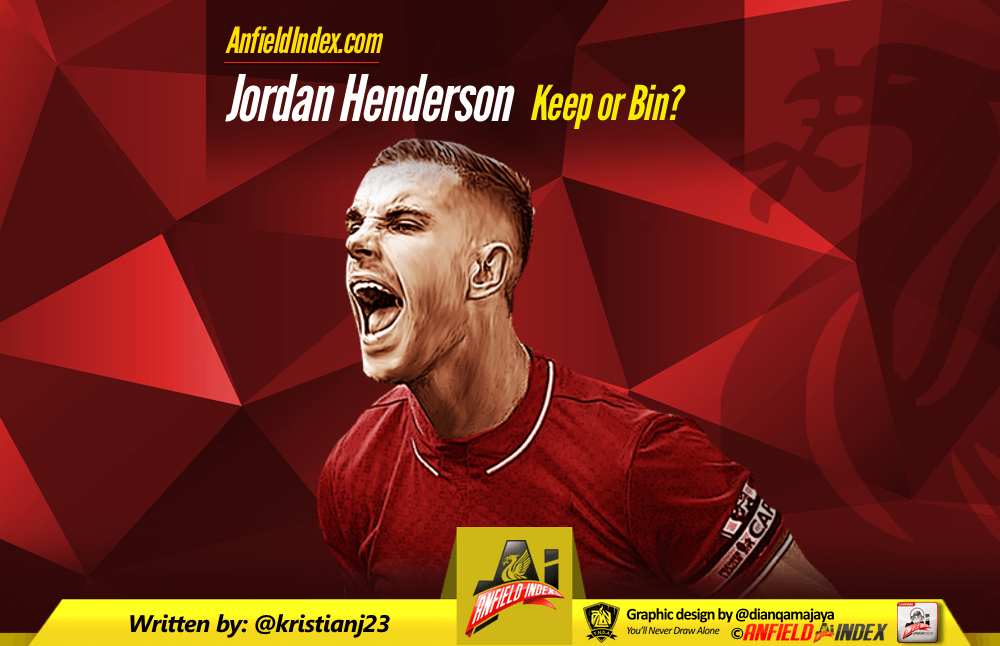 Jordan Henderson - Keep or Bin?

Jordan Henderson began the season as Liverpool's new captain. The man to take over the mantle from Steven Gerrard and drive Liverpool on to new heights.
He ended it as an unused substitute in the Europa League final and with big question marks over his future after starting just two more games than 35-year-old Kolo Toure and Christian Benteke across the course of the campaign.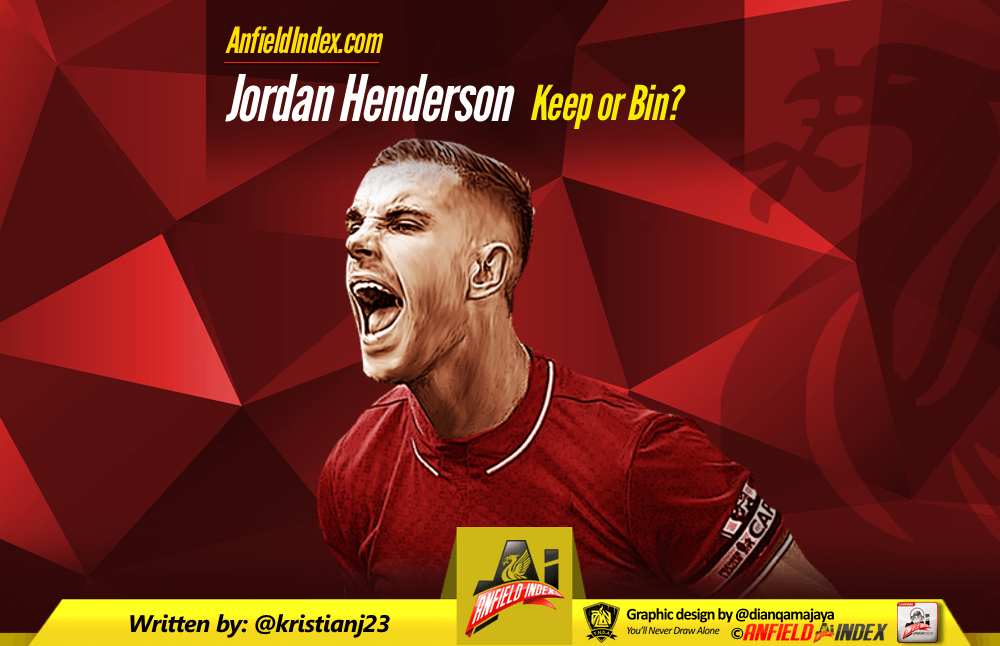 Of course injuries played their part, but it was nonetheless a disappointing season for Henderson, who scored just two goals in 27 appearances.
However, the persistent heel problem that dogged the entirety of his season and subsequent knee injury sustained in Dortmund mean that no sensible decisions can be made on the future of the 25-year-old based solely on the past twelve months.
Football fans are notoriously fickle and the notion that Henderson has suddenly become surplus to requirements is premature beyond belief.
The midfielder's best attributes are perfectly allied with Jurgen Klopp's style of play. Relentless pressing? Tick. Passion and drive? Tick.
But Henderson is far more than a willing runner. During the 2014-15 season, he notched more league goals (six) and assists (nine) than our very own magician, Philippe Coutinho (five and six). That's not to do a disservice to the Brazilian, more to emphasise just how vital a fully fit Henderson is to Liverpool.
https://www.youtube.com/watch?v=UdRs2xWHrsw
While not reaching the same heights due to injury in 2015-16, Henderson still provided glimpses of what he can offer. In arguably his finest performance of the season, Klopp pitted the club captain and Emre Can against N'Golo Kante and Danny Drinkwater at Anfield. The Leicester midfielders were the best in the land over the course of the 2015-16 season, but Henderson and Can dominated the middle of the park from start to finish, giving a prime example of what the pair can offer Liverpool next season. A perfect blend of brawn, guile and energy.
With Can seemingly nailed on to start next season as Liverpool's deepest-lying midfielder, it frees up the spot next to the German for Henderson to do what he does best. Burst from box to box, break the line beyond the striker and play his football at pace in the final third of the pitch.
The rumours persist around more central midfielders coming to Anfield over the summer. Marko Grujic is already on his way, but to suggest that a 20-year-old with no experience of top-flight football outside Serbia will usurp the club captain is churlish. If the unthinkable were to happen and Klopp signalled to Henderson that his time at Liverpool was up, there would be a queue of managers lining up to secure his signature. His departure would leave a huge hole in our squad and immeasurably improve one of our rivals.
Henderson has fought back from the brink of defeat before. Once a makeweight in a failed deal for Clint Dempsey, he quickly established himself as a vital component in an enthralling title challenge.
There's no doubt he'll prove the naysayers wrong once more and don't be surprised to see a fully fit Henderson go one step further next season and lead the Reds to glory.