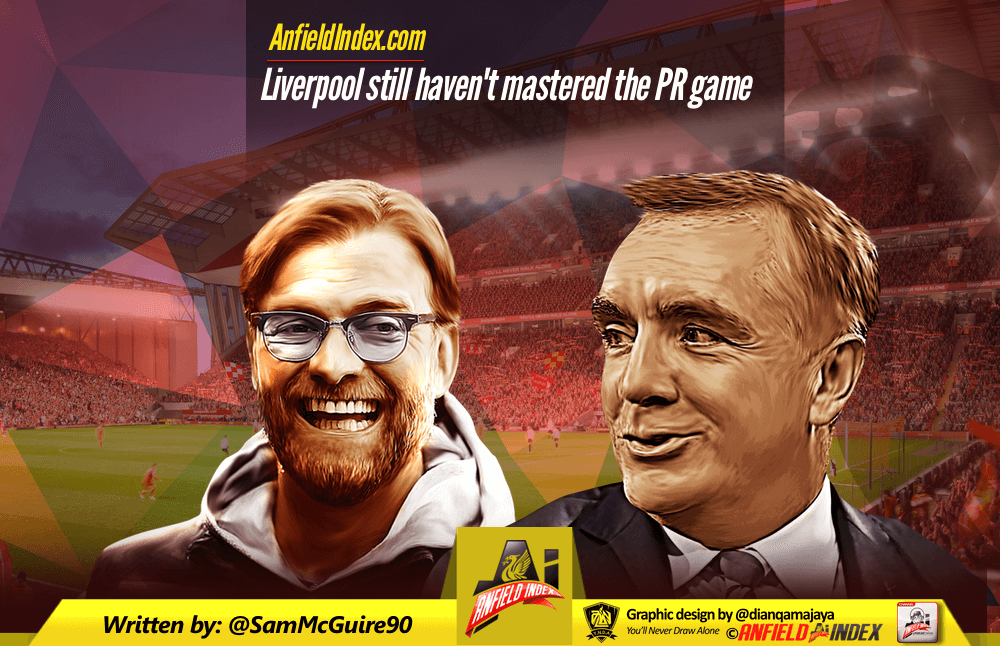 Liverpool still haven't mastered the PR game
"I'm looking forward to the new season with Bayern."
– Mario Gotze, 23/05/2016
Liverpool aren't allowed nice things. Their potentially quixotic end to the season now a distant memory as Mario Gotze seemed to end all the rumours by committing his future, short-term at least, to current club Bayern. This news comes less than a week after the Reds capitulated in the second half of the Europa League final to not just miss out on the Champions League but Europe altogether.
From signing a World Cup winner and potentially being in Europe's elite competition to being linked with a £25 million move for Shane Long and no Europe at all next season in the space of seven long days. It's never boring being a Liverpool fan.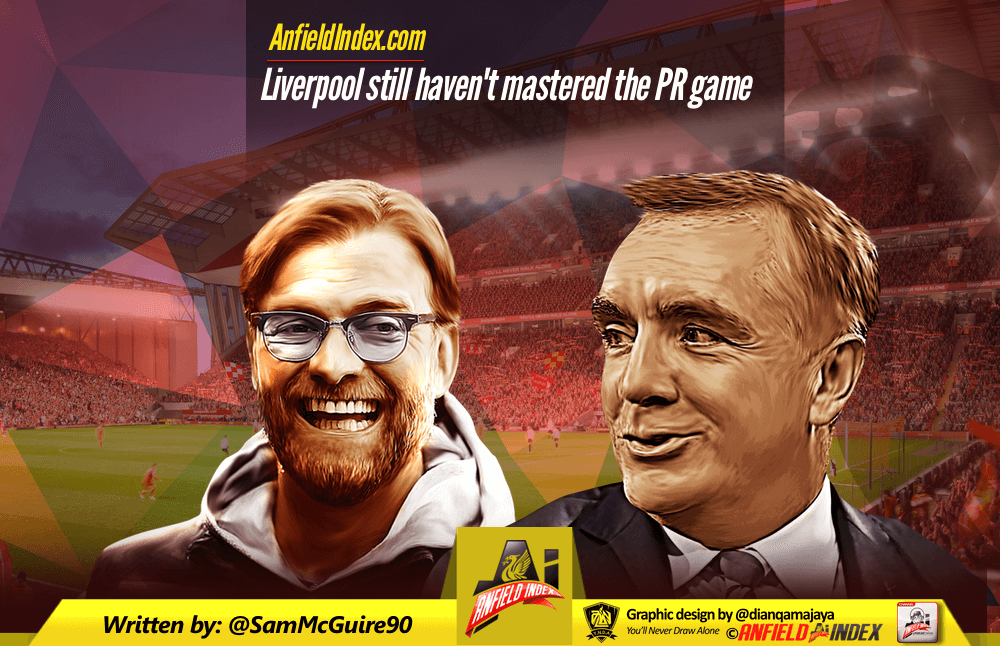 Under any other circumstances the Gotze quotes would probably be swept under the rug. He's still under contract at Bayern Munich so what else is he supposed to say when asked about his future? It's the sort of stock answer fans are used to hearing from players. It's generic. However, these quotes appeared the same day that the player parted ways with his agent. The agent is notoriously disliked at Bayern, so it begs the question; why sack him if you're intending to leave the club?
Many thought it would be different under Jurgen Klopp but would it really be a summer transfer window under FSG if the club didn't publicly miss out on a top target?
There's no shame in missing out on players, It happens to all clubs, If anything it's encouraging to see Liverpool linked to this calibre of player, but do they really have to make their interest so public all of the time?
It's a bit like that one friend who believes a girl who politely smiles at him is destined to be his future wife so goes out of his way in front of all of his friends to ask her out for a drink only to find out she's already seeing somebody. Undeterred he does the exact same thing a week later and so on.
A player politely smiles at the Liverpool negotiating team and one of them runs off to the press and briefs them about how it's the club top target. People may believe the information is sometimes 'leaked' but it's too much of a coincidence that all the journalists associated with Liverpool seem to have the same story on the same night with the same sort of wording. It's a big game of Texas holdem and Liverpool don't have a poker face.
That's more them being briefed on something as opposed to it being a leak. People may also believe it's nothing but media bullshit and the club are innocent in all of this, that's an extremely naive opinion to have. Fans also need to be able to separate what's a rumour and what's a briefing. When the likes of Chris Bascombe, Tony Barrett and Paul Joyce write about Liverpool wanting a player it's no longer a rumour.
The club have looked extremely weak in the transfer market over the past few seasons, even without the Mario Gotze circus, and many of the supporters lay the blame for this at the feet of Brendan Rodgers. They had valid points too. Brendan wasn't a household name, he'd won nothing and Liverpool couldn't offer Champions League football. It's a hard sell. Yet since Klopp was appointed Liverpool have missed out on Alex Teixeira and Ousmane Dembele.
Before people read the name Alex Teixeira and start getting annoyed because the press said Klopp passed up on the opportunity to sign him let's not forget the same press reported the Shakhtar owner wanted nothing less than £50 million for the player, not euros but pounds, less than three days before he was told to Chinese club Jiangsu Suning for £38 million. The player himself has came out and said there wasn't anything 'concrete' in the clubs offer to him.
One day before the news broke that Ousmane Dembele had signed for Dortmund the media had stories about how Klopp had personally called the player in the hope of convincing him to join the club. Was it a brief from the club to make it public that they'd tried everything in their power to get the deal done? Possibly. Did it make the club look weak due to the fact even after Jurgen Klopp rang him he still rejected the club? Definitely.
Is it a positive to hear about Liverpool throwing the kitchen sink at Mario Gotze to convince him to join? Yes. Will it be embarrassing if 'top summer target' Gotze rejects a manager he loves and a shit load of money to stay in Germany? Absolutely.
There's a list of players this seems to have happened with – Henrikh Mkhitaryan, Alexis Sanchez, Willian, Mohammed Salah, Diego Costa, Yehevn Konoplyanka, Gylfi Siguurdson and Clint Dempsey.
Four years have passed since the club failed to bring Clint Dempsey in. I didn't even rate him as a player but that's beside the point. I wanted him to sign because I wanted Liverpool to look strong.
Mkhitaryan was described as a prime target and Willian was the missing jigsaw piece. The former ended up with Klopp at Dortmund. Liverpool were gazumped by Spurs, who were in turn blown away by Chelsea, when it came to the Brazilian. Sanchez picked a move to Arsenal. Chelsea once again got one over Liverpool by signing Salah despite Liverpool making the early move, publicly
Regardless of your thoughts on these players, how many other clubs do you know who conduct their business so openly and yet fail to actually land the targets they're so vocal about? It's pointless talking a good game, as if you can compete with the big boys, but then coming up short. It damages the brand and future targets.
Showing your hand early puts you at a disadvantage.
Can you imagine if Liverpool miss out on Gotze and open negotiations with another player?
"It's abundantly clear I wasn't top of your list from the off. You're running out of ideas now so if you want me I want X amount of money, ta".
It's possibly part of the reason Liverpool have overpaid for average players in the past. We've talked ourselves into a corner?
So why aren't Liverpool learning from past mistakes? It looked as though they'd turned a corner when the club acquired Roberto Firmino in stealth mode. He was linked on the Monday and signed by the Wednesday. No messing. No Billy big balls talk in the press. No foreplay. Straight in for the kill. How business should be taken care of.
Where is it all going wrong? Is somebody briefing the press prematurely? Are the club not paying the players the going rate? Or are they just not an attractive proposition these days? Whatever the reason the transfers need to stop being such a public show. It's damaging the brand. How can we masquerade as a European powerhouse when we're getting publicly rejected every single summer. Bit like the fella rejected by the girls turning around and calling himself a stud.