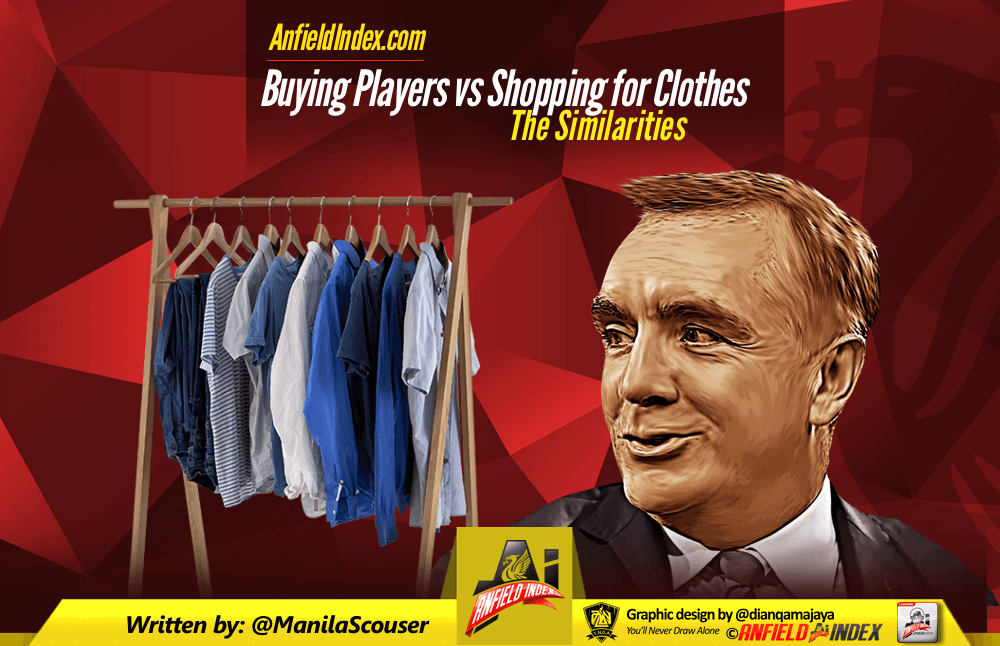 Buying Players vs Shopping for Clothes: The Similarities

Twice a year, football clubs from all over Europe get the chance to go shopping for players. And for fans it's one of the most exciting moments of the season, because it could either make or break their season.
You go into a store looking for a watch, because the one you have is either broken, old, or you just want a new one.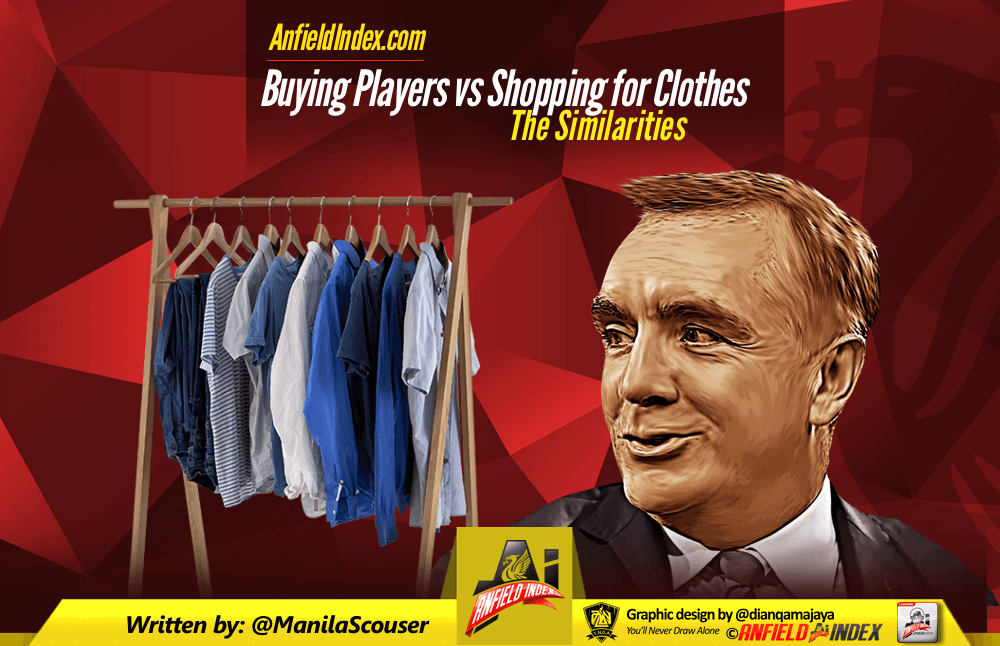 When it comes to buying a player and even clothes, there are lots of things to be considered. There's what most would consider a Holy Trinity when it comes to it. Price tag, quality, and popularity. However, having all these three boxes ticked doesn't necessarily mean it's perfect.
Mario Balotelli for instance. He was quite the popular footballer, he has quality, and was on sale for sixteen million pounds. What happened?
Truth is, only a few people understand that there's another essential, largely unpopular ingredient to this trinity. Fit.
When going shopping, there are always a few things to consider before deciding which and why to buy. You could buy it cause it's the cheap Casio, if it's the new hot G-Shock, or you just need to have it cause it's a Rolex. But these three things serve the same purpose, which is to tell time.
Look at a certain football club just outside Merseyside for example. Their particularly recent transfers are horrible. Last season they purchased someone named Angel Di Maria, a true, original, Rolex. Expensive, popular, and BOY COULD IT TELL TIME.
But twelve months later he was sold to Paris Saint-Germain. Why?
Sometimes, when we go shopping, we see something bright and shiny. Suddenly you're inclined to buy it. I mean, we have the money anyway, right?
But when they tried it on they realize it doesn't fit. Unfortunately, there's a no-return policy, so they just figured they try to force it to fitting. But to no success, it just wouldn't. Months later, it's just sitting on the bedside table, and decides they don't want to change identities and so they put it back on the market.
Liverpool have been guilty of these sorts of transfers as well in Christian Benteke and Andy Carroll. Two players who have been the most expensive signings of the club in its history, but never really suited us because we didn't want to change our system for them.
Like Andy Carroll being sold way below what we paid for, Christian Benteke will likely face the same fate.
But what does that mean for us now, especially when we're lurking around Mario Goetze?
Some would say that we don't need him because we have Coutinho and Firmino. Others would argue we shouldn't be buying a Rolex when we already have a pretty good Breitling, and there is a bigger priority in buying a new left sock or a new pair of boxers, I mean those are actually more essential in life!
At some point, I agree with the latter. However, the big German currently at the helm of Liverpool Football Club knows how well this Rolex can tell time, and us fans can be assured the club wouldn't have to change their identity for him to fit.
And while shopping for a watch or a new pair of socks may or may not be as complex as buying a player, our loathe against the transfer committee shouldn't be as justified anymore. After all, these group of people are responsible for having identified the brilliant leather belt with a dazzling buckle in Emre Can, the new pair of jeans in Joe Gomez, the shiny gold watch in Philippe Coutinho, the swag cap in Daniel Sturridge, and the expensive but efficient thermal undershirt in Robeto Firmino.