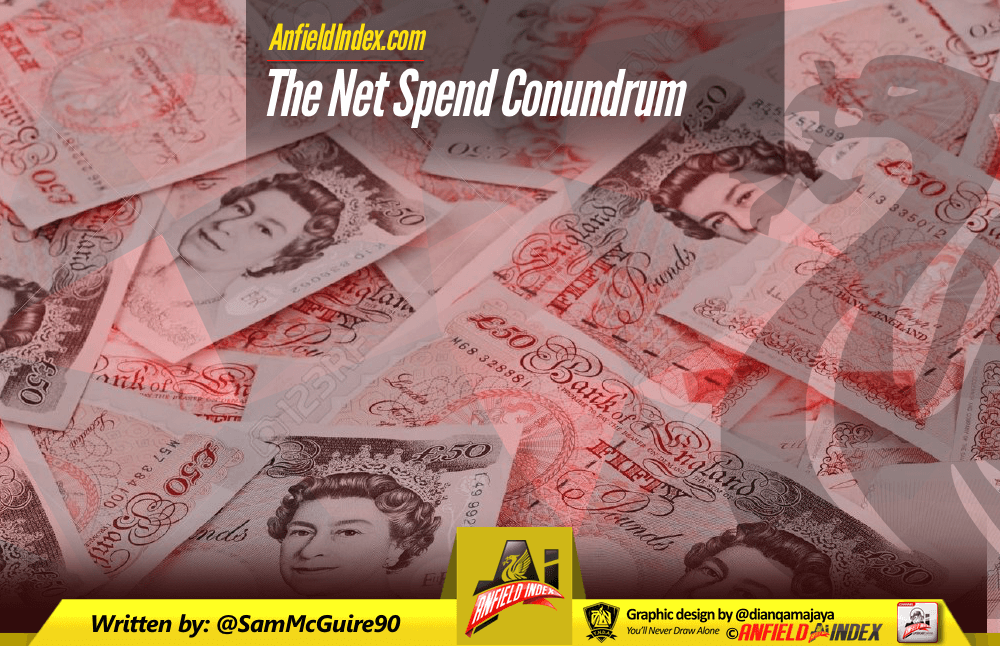 The Net Spend Conundrum
Twitter is a breeding ground for lazy people looking to become popular. It's a place where fiction becomes fact.
A few weeks ago, after the loss in the Europa League final, there was a tweet doing the rounds. It got over 500 retweets despite the fact it was factually incorrect. It was a tweet by a Manchester City fan which stated over the last decade Liverpool had spent something like £650 million on transfer fees and won only a solitary League Cup in 2012.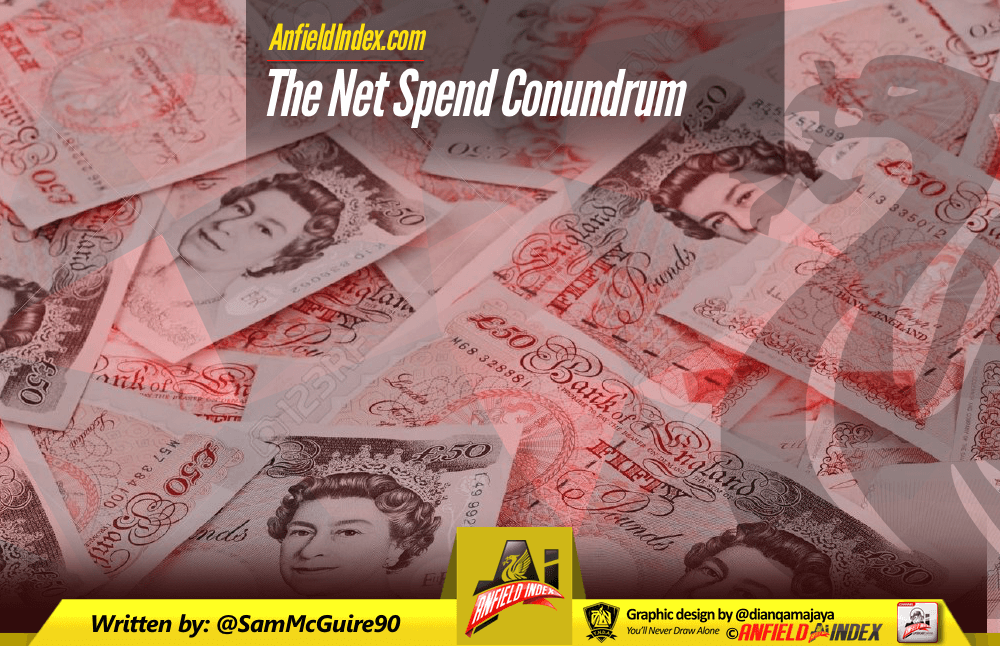 Of course fans of the opposition jumped on this as a way to laugh at Liverpool and get one up on their friends. It doesn't matter that it's wrong.
Liverpool won the FA Cup in 2006 too. Not to mention they also reached two finals in Europe, another FA Cup final and a second League Cup final in that decade. Six finals and two second place finishes in the league in ten years. It's not that bad of a record when you add context to it.
Undoubtedly what made the tweet so popular was the fact it was basically showing Liverpool to be inept in the market and also lacking in the silverware department over the past decade. Adding context kind of takes away from the tweet meaning fewer retweets. They can't be having that. Had the person genuinely wanted to give a true representation they should have included stats for the top six clubs over the past decade.
They read as follows-
Arsenal have spent £364 million and received £270 million in sales. They've won the FA Cup twice, lost the League Cup twice and finished as runners up in the Champions League and the Premier League once.  Two trophies.
Manchester City spent £1,1 billion and received £600 million in sales. They've won the Premier League twice, finished as runners up twice, won the League Cup twice and won the FA Cup once and have been runners up once. Five trophies.
Chelsea have spent £739 million and received £420 million in sales. In the past decade they've won the Premier League twice and been runners up on three occasions, they've been victorious in the League Cup and FA Cup a combined six times and have a Champions League victory and a Europa League victory. Eight trophies.
Tottenham Hotspur spent £530 million and received £430 million in sales. In the past decade they've won the League Cup once and have been runners up in that competition twice. One trophy won.
Manchester United spent £620 million and received £285 million in sales. They've won the Premier League five times, the League Cup three times, the FA Cup once and the Champions League once. They've also been runners up in the Premier League on three occasions, the FA Cup once and the Champions League twice. Ten trophies won.
Liverpool have no doubt spent poorly at times but the rest of the league aren't exactly shy when it comes to opening the cheque book. Given just how poorly we've underperformed (both the media and our own fans will admit that) we've still managed to get to more finals than Arsenal, Manchester City and Spurs over the last decade. The club still chases that elusive Premier League crown, yet we've finished as runners up the same number of times as Manchester City and more times than Spurs and Arsenal.
It's also important to look at the net spend.
In an ideal world you'd sell a superstar for £100 million and buy three potential world class players for £15 million each. Give them a season or two and you then have three £50 million players, the squad has improved and the finances look much better. Arsenal tried that approach and just seemed to linger around fourth place without really advancing.
It's not that easy in reality. If you sell a £100 million player you're expected to not only replace them but improve with the money received. The pressure is on from the off. Fans expect to see that money reinvested and then some. If you want instantaneous results that's what's needed. A prime example of that is Manchester City. They've recouped £600 million in player sales over the past decade, it works out at £60 million per season, yet instead of just reinvesting that they've added another £40 million (on average) per season onto that.
It worked out that Liverpool's net spend over the past decade is £150 million meaning every single window they spend what they recoup and add £15 million to it. It's not much when you think of it this way. £15 million these days gets you a squad player at best.
It's the net spend that gives you a clearer picture of it all. Manchester City, Manchester United and Chelsea (the three more successful clubs over those 10 years) all have a larger net spend surplus. The dream is to be like Leicester and just come from nowhere with clever scouting and player recruitment but what the stats tell you is the more money you spend the greater chance of success. Liverpool have just been in a limbo like state – they spend a lot of money but not enough to take them to that next level.