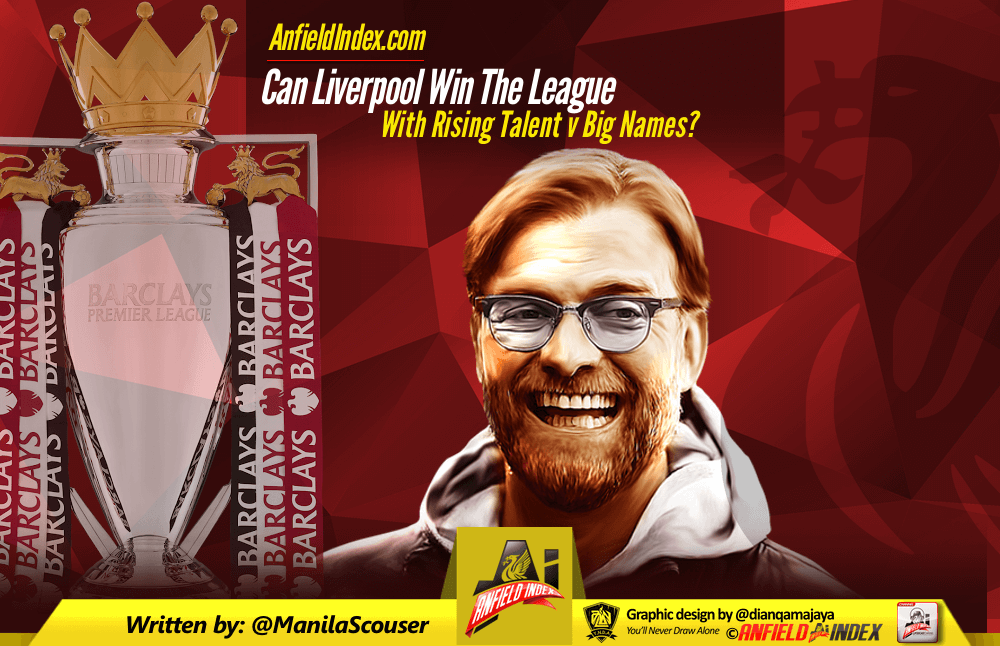 Can Liverpool Win The League With Rising Talent v Big Names?
Antonio Conte. Jose Mourinho. Pep Guardiola. Jurgen Klopp. And maybe Arsene Wenger.
This coming season, the Barclays Premier League is filled with world class managers who will have massive war chests at their disposal to sign big names, as they regularly do with the clubs they have formerly worked for. Jurgen Klopp would also have the same backing from the Liverpool owners after witnessing significant progress when he took over, appearing in two cup finals. But would he actually use it?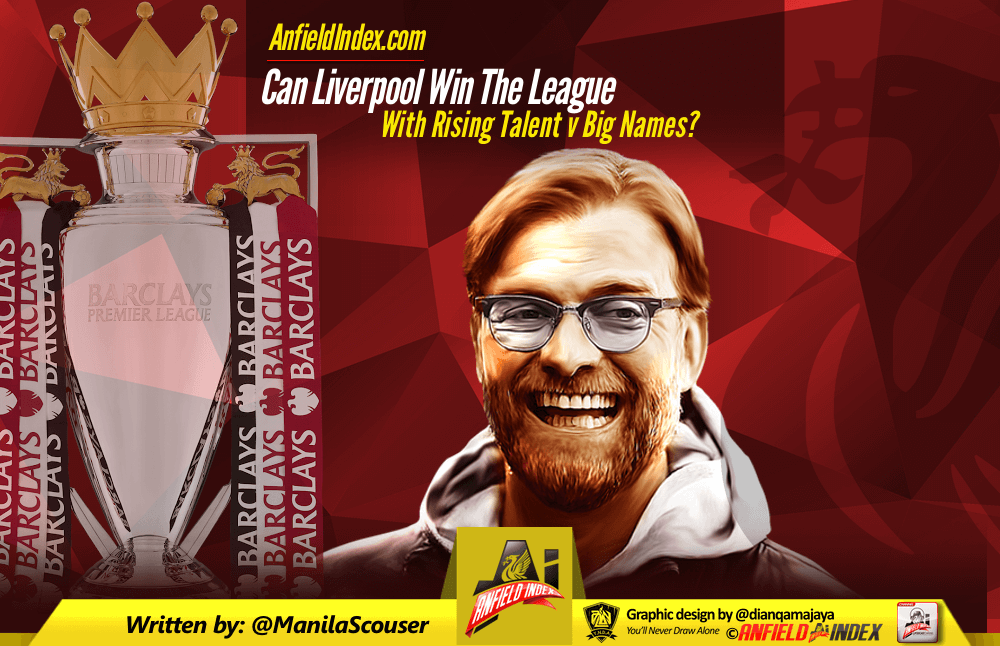 Klopp has been famous for taking talented players and letting them grow to fulfill their potential. Mats Hummels, Pierre Emerick Aubameyang, Marco Reus, Robert Lewandowski, who are now the biggest names in football have gone through Jurgen Klopp.
The manager's first three signings imply that he might not. A combined 9.8 million pounds has been spent so far under his regime, acquiring Marko Grujic, Joel Matip, and Loris Karius, who have already established a reputation for being big talents.
Then again, that doesn't mean he isn't willing to splash the cash. In January, we were expected to sign Alex Teixeira, and offered Shakhtar Donetsk somewhere around thirty million pounds to acquire the Brazilian's services. But the Ukrainian outfit wouldn't budge for anything less than 38 million, Klopp basically said to forget about it.
In the words of Nina Kauser, it was refreshing to see that Liverpool will not be held ransom in the transfer window any longer, as we were when we signed Christian Benteke, Andy Carroll, Dejan Lovren, and Adam Lallana.
But money has never really been an issue for Liverpool Football Club. In the summer of 2014, former manager Brendan Rodgers attempted to pry Alexis Sanchez from Barcelona, fighting head to head with Arsenal for his signature. We offered more money to Barcelona AND more money for his wages, but in the end he signed for Arsenal because of his desire to live in London.
Today, Liverpool's new transfer saga is Mario Gotze. A man who much like a 6 year old boy in a mall throwing a fit when he wants to stay and play in the arcade, while his mum has made it clear that it isn't happening.
I highly doubt this drama will end anytime soon, and believe that Mario Gotze will end up elsewhere, be it Borussia Dortmund or in Liverpool, but it reiterates that 'The Normal One' isn't afraid to make it rain, as LFC are offering him a whopping 175,000 a week in wages.
As much as I don't like to compare football clubs, just have a look at Leicester this previous season. Champions of England, and their key players coming from lower leagues who are now an essential part of the their football club's spine.
N'Golo Kante (SM Caen, relegated thrice in ten years)
Jamie Vardy (Stoksbridge Park Steels, FC Halifax, Fleetwood Town)
Riyaad Mahrez (Le Havre)
They had hunger and belief as the season progressed, and the were rewarded for it. Teams who are filled with star-studded players like Manchester City, Manchester United, Tottenham and Arsenal couldn't compete against it.
So can Liverpool win the league with talent against teams looking at bringing in the likes of Pogba, Benzema, and Gundogan?
The answer is yes if you're optimistic, no if you're a pessimist, and for the realists, after seeing how fast the players progressed under Jurgen in seven months, you must be as positive as I am. After all, Jurgen Klopp has already instilled a brand new mentality in our players, bringing in players who have the same mentality and hunger, and more importantly, he has given Liverpool Football Club an identity, something that we have lost since the Benitez era.