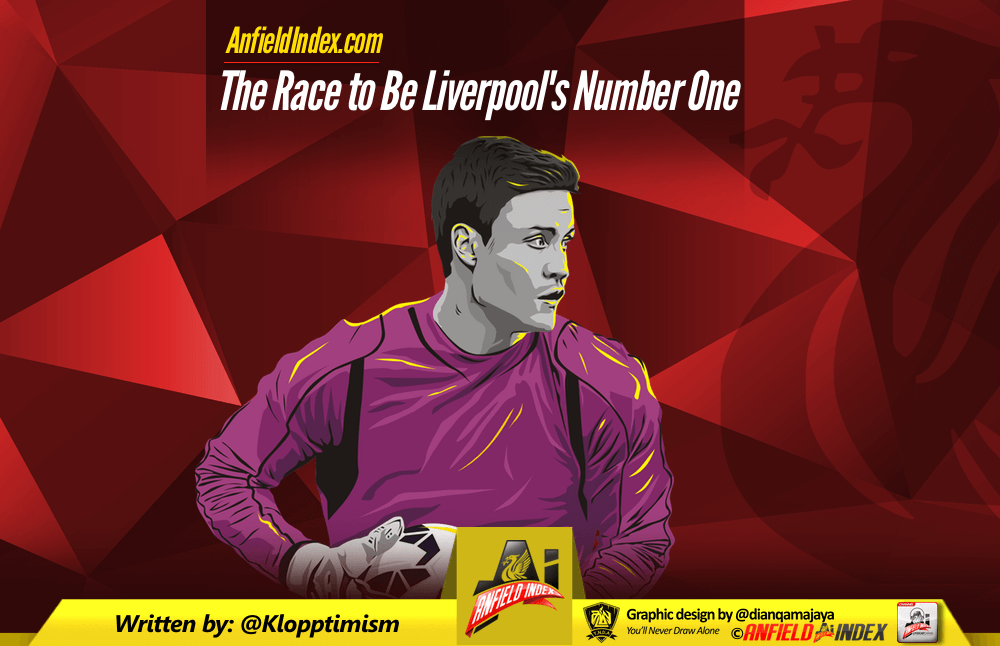 The Race to Be Liverpool's Number One
Simon Mignolet has been heavily criticised throughout his time at Liverpool, displaying inconsistency and a distinct lack of confidence leading to defensive errors. The Belgian is far from the calming and influential figures of Petr Cech, David De Gea and Hugo Lloris and with the new signing of Loris Karius, could Jurgen Klopp finally have run out of patience with the much maligned keeper?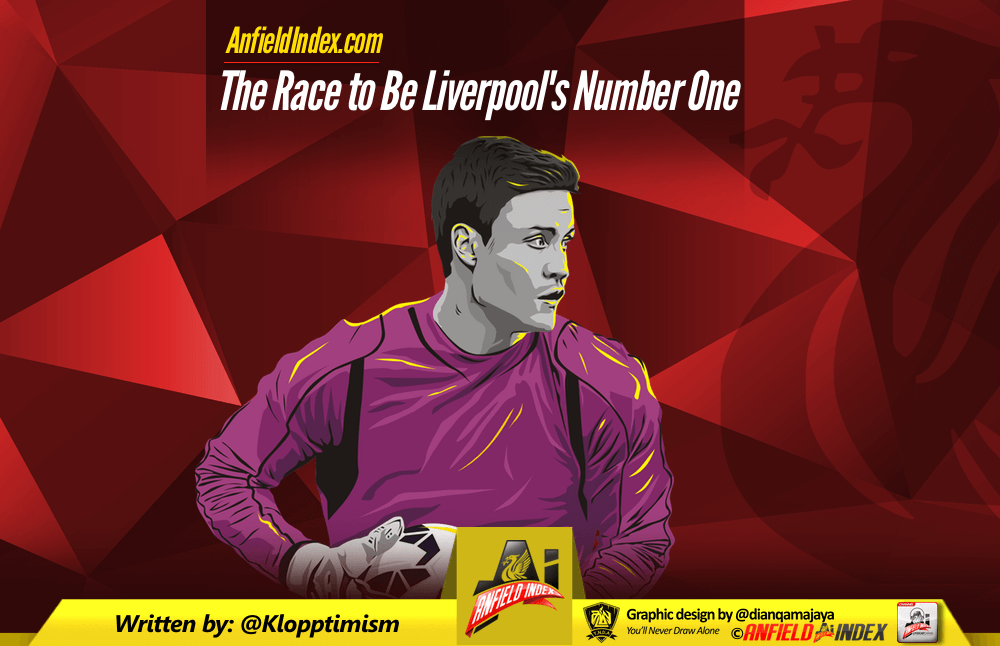 Background

Having come through the youth ranks at Stuttgart, Karius spent two years at Manchester City as a teenager before returning to his homeland with Mainz in 2011. He proceeded to make his first team debut at the age of 19 and for the three seasons since he has firmly established himself as the number one, playing regularly in the Bundesliga while also gaining experience in the Europa League.
The German goalkeeper was one of seven players to play in every single minute of the top flight, helping his side finish sixth and gain qualification for Europe. Karius was highly regarded during his time in the Bundesliga, with the 22 year old  gaining the second most votes (13.6%) from players for the goalkeeper of the season, beaten only by Manuel Neuer (23.8%). As a result, it is hard to see him being content with a place on the bench at Anfield.
Comparison To Mignolet
Like Mignolet, Karius' strength lies in shot stopping, with the German making more saves from outside the area than any other goalkeeper. It's important to note that the saves haven't been straight forward; for example, Karius pulled off a fantastic stop to deny Arturo Vidal at the Allianz Arena in March, reflecting his capabilities in keeping out the opposition. According to Squawka, Karius has made an average of 2.53 saves per game, making for better reading than Mignolet's 1.53 average. The 22 year old has averaged a stops-per-goal ratio of 2.10, again surpassing the current Liverpool keeper at 1.27.
The former Mainz goalkeeper has saved 74.1% of shots on target this season, making a total of 122 saves. That save percentage was the third highest of goalkeepers to make at least 20 appearances in the Bundesliga, behind only Baumann and Manuel Neuer, indicating just how exciting the acquisition of such a young talent could be for Liverpool. By comparison, Mignolet has recorded a save percentage of 62.5%. While stats don't tell the whole story, it is clear that Loris Karius marks a considerable upgrade on the inconsistent Simon Mignolet.
One of the biggest criticisms of Simon Mignolet's time at Anfield has been his indecisiveness when coming of his line to collect the ball and stifle opposition attacks. As a result, the defence often looks jagged and nervy under his leadership, contrasting to the speed at which Karius leaves his line to quell the danger. His authoritative presence has resulted in a 96% success rate of claiming high balls, thus marking a step up from the current tendency of conceding goals from set pieces due to Mignolet's failure at dominating his six yard box.
Furthermore, he has failed to make even a single individual error that led to an opposition goal in 51 hours of action this season. Meanwhile, Mignolet has become well known for his propensity to gift goals to the opposition – only Artur Boruc made more errors leading to goals (5) than Mignolet's four.
Weaknesses
At the age of 22, it's natural for Karius to have some sort of weaknesses to his game, with his distribution the least developed part of his game. The German goalkeeper has registered a successful distribution rate of under 60%, worse than Simon Mignolet's 66%. Mignolet has been heavily criticised in this department throughout the season and it is somewhat surprising that he poses a better record than Klopp's new man. However, with Karius of such a young age, he will undoubtedly develop skills over time to gain greater confidence in distributing the ball to his teammates.
New Number One?
Following the £4.7million move to Anfield, many questions have been raised over the role Karius will play in the Liverpool side – will he provide competition for Mignolet, or will he become Klopp's new go-to man? Didi Hamann has tipped the German to start as first choice, stating that it would 'I think something extraordinary has to happen in pre-season for Mignolet to keep goal in the first game."
Karius is six years Mignolet's junior and therefore it would be of little surprise to see the 22 year old start the season as Liverpool's first choice goalkeeper. Too often the Reds have suffered from indecisive action, with a lack of an authoritative presence in goal providing a distinctive barrier between Liverpool and the likes of Manchester City, Manchester United, Arsenal and Tottenham, all of whom have a world class goalkeeper in their ranks.  For such a small fee, there is little risk factor attached to the transfer and Karius' confident and vocal presence could see him become a key figure in the Liverpool side next season.