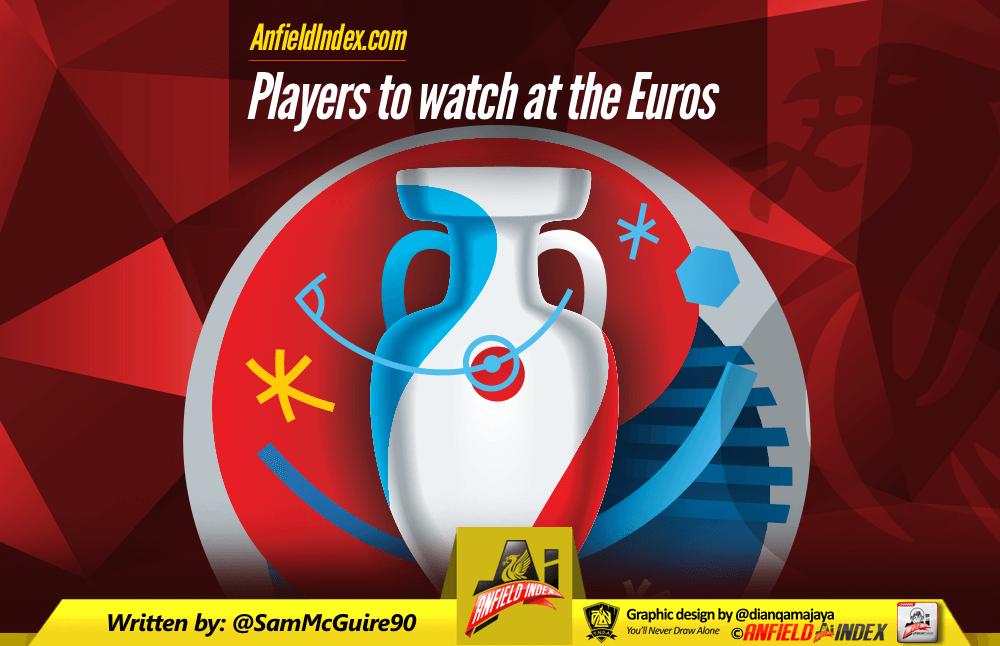 Players to watch at the Euros
The Euros are nearly upon us. It's a chance for players to showcase to the world just exactly who they are and what they have to offer. With the evolution of scouting around the world International tournaments are no longer needed for clubs to unearth these under the radar players, however what these tournaments do is give scouts a chance to see these players in certain situations. It's also beneficial for the fans who don't take an interest in foreign football.
For the first time ever the European Championships have twenty-four teams competing meaning there are even more players on show and more matches for these players to prove themselves in. The players below aren't necessary players Liverpool should be linked with, just those who may surprise people in the competition.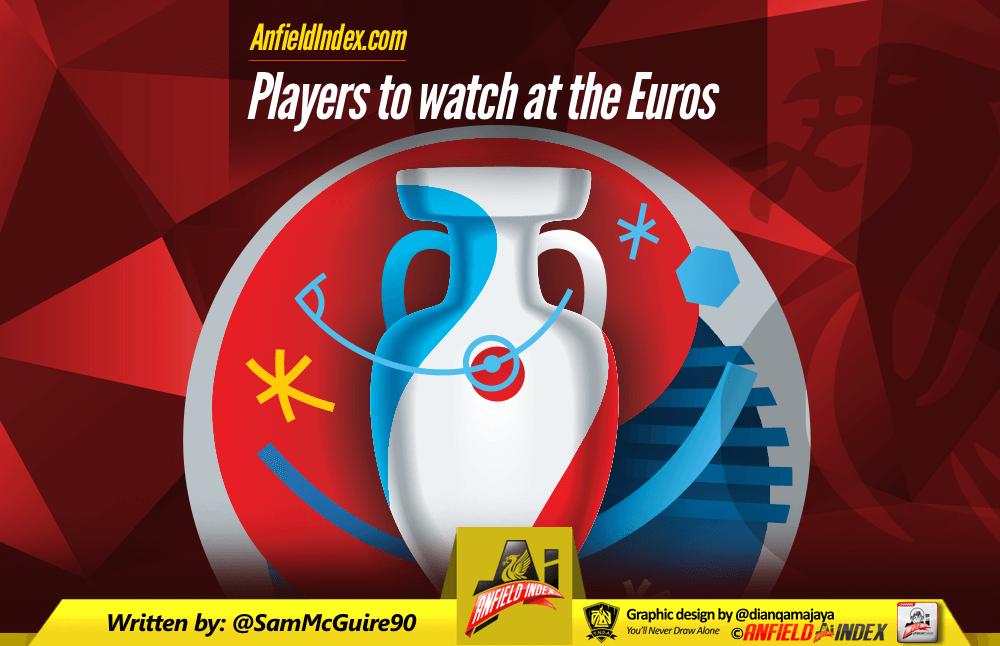 Ones to watch at the Euros.
Florin Andone –  Romania and Cordoba.
The 23 year old striker had the season of his life for the second division club scoring 21 goals in 36 appearances. He made his debut for the Romanian national side and scored his first International goal. It was an unforgettable one. There was rumoured interest in the forward in January from the likes of Sevilla, Southampton and Steaua Bucaresti. He has a 20 million euro release clause and if he follows up his season with a good Euros perhaps a club will activate it. Clever movement in the area means he's bound to score.
Breel Embolo – Basel and Switzerland.
Switerland have a talented squad at their disposal. They could surprise a few teams and Breel Embolo is simmering away nicely. Is this the tournament he explodes and the wider audience realises just how talented this lad is? Powerful, direct and quick, he's three things all defenders hate. Despite being just 19 years old, and playing all across the attack, he has a 1 goals every 3 games record.
Aleksander Dragovic – Austria and Dynamo Kyiv.
The 25 year old centre-back has been linked with Premier League clubs throughout his career, and he'd be perfect for the league. Dominant in the air, intelligent with his positioning and confident on the ball, good performances in the Euros may finally be the tipping point for a Premier League club to take the plunge and sign him. He easily has the potential to play for a Champions League club.
Rafa Silva – Portugal and Braga.
The 23 year old atttacking midfielder is set to leave Braga this Summer with a host of clubs being linked. Despite this, unless you're an avid watcher of the Portuguese league you won't be familiar with the player, so now's your chance to watch him first hand.  A successful season in terms of output ended with the player scoring 12 and assisting 4, he's a talented dribbler and he's got a bit of grit to his play. There's definitely a manager in Merseyside who would like a player like this…
Arkadiusz Milik – Poland and Ajax
The 22 year old forward gets lost in the Robert Lewandowski shadow at International level but he's a talented player in his own right. He finished the season with 24 goals and 8 assists in just 2800 minutes, and he finished the season with 10 goals in 10 games. Lewandowski and Milik already have an understanding. They're both deadly but the attention falls on the junior of the two, don't be surprised if Milik outscores him though.