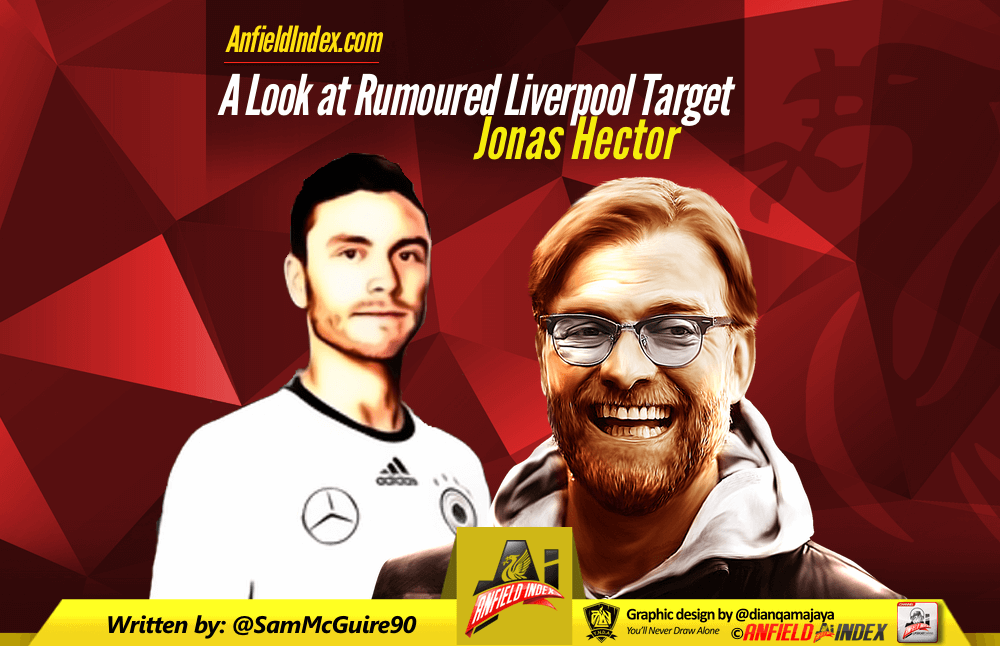 A Look at Rumoured Liverpool Target Jonas Hector
Movies, specifically romantic-comedies, are to blame for the negativity surrounding certain words and phrases. Because of these movies words like predictable and reliable are shrouded in negative connotations so when you hear a footballer described in a similar way many seem to think these players are ill-fitted to this new era.
They have been suited to the eighties and nineties but the nowadays the media demands a maverick. They want to be entertained and a steady Eddie gives them nothing to talk about. Players are bowing to these demands in their quest for stardom. It's an unwarranted cycle.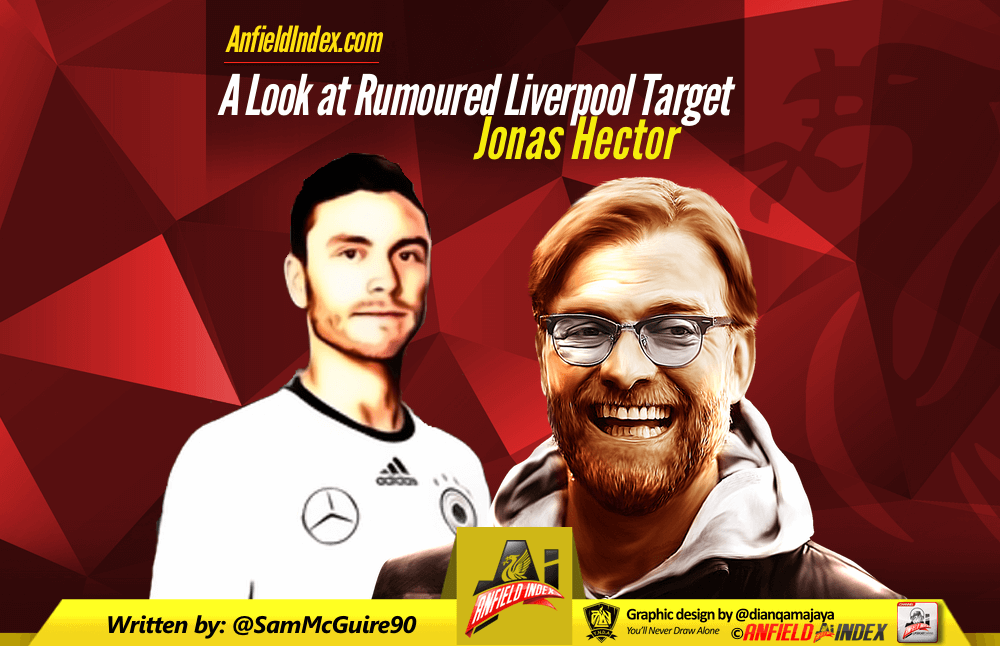 Sometimes it's nice to have boring players. There's a difference between boring players and boring personalities. Predictability isn't a bad thing. Knowing what you're going to get doesn't have to be underwhelming. Consistency, which all teams need if they're to challenge, thrives on inevitability. The likes of Steve Finnan often go underrated because there's nothing flashy about him. It's easy to forget he was a key figure in the Rafa Benitez defence. Reliable, dependant and trust worthy, it often goes overlooked just how good of a performer he was. A regular 7/10 with the odd 8/10 game.
When was the last time Liverpool has a defender like that?
The links to Koln's Jonas Hector should excite Liverpool fans. He's boring, he's basic, he's reliable, and he's everything the modern media would have you hate in a player. But he's a necessary signing as Reds boss Jurgen Klopp looks to stop the rot in defence.
It's no surprise that Klopp's first four signings; Joel Matip, Steven Caulker, Loris Karius and Marko Grujic, are all players who, on paper anyway, shore up the team. Two defenders, a goalkeeper and a powerful box-to-box midfielder aren't signings you make if you're content with the state of the defence at your disposal.
The current incumbent of the left-back spot is Alberto Moreno. The 23 year old Spaniard felt the ire of the entire Liverpool fan base for his performance against Sevilla in the Europa League final and there have been question marks over his defensive ability since his signing in the Summer of 2014. He's still relatively young in terms of age for a defender but he's still making the same mistakes he made when he originally joined. He doesn't seem to be learning.  This makes this position an obvious one for a potential upgrade which in turn makes the links to Hector seem to have more credibility.
https://youtu.be/3Q2-sX__SN0
Strengths
The 26 year old full-back isn't just reliable in terms of performance but he's also reliable when it comes to availability. He doesn't seem to pick up many, if any, knocks or injuries and his disciplinary record is impressive meaning he doesn't miss games because of it.  He's featured in 5829 minutes of the 6120 minutes available over the last two Bundesliga seasons.
He's grounded as a person. When Mario Gotze fired home the winner against Argentina in the 2014 World Cup final Jonas Hector hadn't played 1 minutes of Bundesliga football. Similar to Steve Finnan in not only style but in career too with both players reaching the 'big time' fairly late in their careers in football years. His hard work and attitude saw somewhat of a meteoric rise within the game and he's now the starting left-back for Germany as well as being courted by an abundance of top European clubs. Despite this attention his performances have been constant throughout. The 2015/16 saw him help his club side to a solid 9th place finish, only two points off Wolfsburg.
Standing at 6'1 he's fairly tall for a full-back. Over the past two Bundesliga seasons he's won 2.6 aerial duels per 90 minutes. It's often something that goes overlooked but having a full-back with aerial ability is a huge asset. For context Alberto Moreno has won 0.5 aerial duels over the past two Premier League seasons and Nathaniel Clyne averages 0.4 over the past four seasons.
He's very much a defence first left-back but this doesn't prevent him from getting forward and supporting the attack. He isn't the type to bomb forward a la Moreno but his support of the attack is much more considered. He'll be just as effective as Moreno but it won't look as impressive. He did finish the season with four assists, the same amount as Moreno.
An intelligent player able to play in midfield, he uses his brains to make up for the fact he's not as quick as some full-backs. If you dictate the space on offer you aren't as reliant on your quickness. The fact he's played defensive midfielder and centre-midfield for Koln this season is Interesting. Perhaps there may be some games that Klopp could use both Moreno and Hector in.
Primarily left footed he can, and is comfortable, using his right foot. It's often a complaint levelled at Moreno that he's so one footed, similar to John Arne Riise in a way, and that their reluctance to use their right foot caused problems. Similar problems wouldn't arise with Hector.
Another positive is his ability to take a set piece. Koln resist the urge to use him in the oppositions area for corners and free-kicks in the final third as it's usually him taking them. He's not as good as Fabio Aurelio but he's got that sort of feel about him.
As stated earlier he's consistent. Over the past two seasons he's averaged 2.4 tackles and 2.1 interceptions per 90. An 81 pass success rate, impressive given how many teams in Germany press the full-backs. He's only picked up 5 yellow cards over those two seasons and on average gives away 0.5 fouls per game. Compare this to Moreno who, according to whoscored.com, gives away on average 2 fouls per 90 and has done over the past two seasons you'll see it's a massive improvement. Moreno's other stats are – 2.4 tackles won and 1.7 interceptions per 90, 82% pass success rate and 9 yellows over the two seasons.
There aren't really any obvious weaknesses when you watch him as a player. For a reported £10 million such a signing is a no brainer, in a good sense. He would be an essential member of the foundations of a new look Jurgen Klopp Liverpool side.