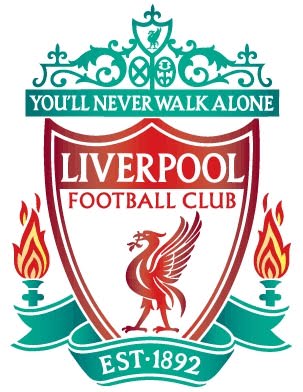 Liverpool FC Vs Newcastle United FC - Full Time Stats
Liverpool FC won their penultimate game at Anfield for the 2010/2011 season and took 5th spot in the Barclays Premier League meaning if they won all of their remaining games they'd have the chance to finish in a European spot which was looking increasing unlikely after the loss to West Brom a few weeks ago. Goals from Maxi Rodriguez, Dirk Kuyt and Luis Suarez earned the win in which the scoreline didn't tell the full story.
Newcastle edged the ball possession at Anfield with 53.9% of the possession. They also passed the ball much more than Liverpool with 478 passes to Liverpool's 407. Not only that, their pass completion was at 79%, better than Liverpool 76% and they also had 12 corners to Liverpool FC's 3. So they did well in parts but just couldn't put pressure on Liverpool's goal. They only had one shot on target out of their five which is poor.
The player passing statistics were excellent up until the first goal. After that we dropped off and Newcastle dominated the most part of the match without really threatening us. They had a barrage of corners and free kicks and they  were being thumped into the box at every opportunity. Liverpool defended them well and were rarely threatened from them. It isn't often that Liverpool are dominated at home in the possession stakes by a club outside of the top four however in this game Newcastle had the majority of the possession as shown in the table above.
Glen Johnson returned to the side and attempted the most passes whilst John Flanagan was 2nd with 41 passes. As usual Maxi Rodriguez attempted the least passes whilst he was on the pitch but with the passes he did attempted he achieved the highest pass completion percentage with 86% of his passes completed. Outside of the centre backs Glen Johnson and Lucas Leiva were up next with pass completions of 82%. Lucas is regularly managing high pass completion rates and his contract extension was richly deserved. We, at AI, are glad that Lucas is showing his class – the nutmeg on Barton was a highlight for us! Flanagan gets a mention as his pass completion was still pretty high even though he wasn't having the best game of his short Liverpool FC career.
Dirk Kuyt and Raul Meireles were the most creative on the day with a further six players creating a single chance. Raul Meireles had one in open play and one from a free kick onto Dirk Kuyt's head who should really have scored that chance shortly after his penalty. Dirk has to get the plaudits though as one of his created chances resulted into an assist and what an assist it was. It was a pass with the outside of his boot to Suarez who was in space, after Maxi had ran across and dragged the defender with him, to tap in an easy chance.
Six different players had shots on goal in the match sharing ten shots on goal. Sixty percent of those shots came from Dirk Kuyt and Luis Suarez. Dirk Kuyt should really have put both, as noted earlier, in the back of the net. He put his penalty away with ease, to keep his 100% record penalty record at Liverpool FC intact, but he really should have scored with a header a few minutes later.
Luis Suarez had no shots at the half way point and he came alive in the second half with four shots. He also won the penalty for Liverpool FC as he was fouled on the edge of the area after some great work where the Newcastle defender was shielding the ball out of play but Suarez nipped in to take the ball away and charge into the box but he was pulled down immediately and Dirk Kuyt put the spot kick away with ease. That penalty win seemed to boost Suarez as he had many shots after that and scored the goal which put the game out of reach for Newcastle. Suarez's work rate and drive up top has made all of the difference for Liverpool. He was definitely due a goal after most of his efforts have been well saved in previous matches and on another day would have found the back of the net. We hope he can bag a few more before the end of the season.
Lucas Leiva, Dirk Kuyt and Luis Suarez were the stars in the game Vs Birmingham and continued in this game with lots of duels however Glen Johnson came in and went straight to the top of the list. Sixteen duels from Johnson of which he won thirteen an 81% success rate which was the highest rate of all players with more than one 50-50 duel. The other three players prove their work rate with their duels showing that they put themselves about on the pitch. Raul Meireles, John Flanagan and Jay Spearing get honourable mentions for eight possession duels each.
Dirk Kuyt attempted the most Aerial Duels as he was leading the side up top for the majority of the game however his success rate was low, thirty eight percent. No one else had as many duels. Lucas and Raul Meireles had multiple duels and both finished with 100% rates. Lucas again showing that he's consistent in all aspects of the game. He even had a shot today and created a chance too so he's  improving and trying to get involved in more parts of the game. At the end of the game Dirk could have put Lucas in who'd made a great run but he smacked a shot against a defender and the full time whistle was blown shortly afterwards with Lucas waving his arms at Dirk. He clearly wants to score a goal this season. We hope he caps the season off with one!
Lucas Leiva once again topped the stats, this time with the most interceptions(four) for Liverpool FC against Newcastle United. Raul Meireles and Maxi Rodriguez were next with three a piece. Lucas again showing where he's most important – putting himself about, intercepting passes and moving the ball around the pitch from the centre. He's doing all of these things well and if he expands his game to have some form of creativity or goal scoring he'll be the all round midfielder every team really wants to have. Even if he doesn't he's proving to be top class in the role he plays at the minute.
Man of the Match
Looking at the statistics from the game. Dirk Kuyt has got to be man of the match with a goal and an assist to his name. He's putting a lot of players in the league to shame at the minute. Some of them have been voted players player of the year which is a joke really as we feel that the award has been given away on the back of a couple of performances. Dirk Kuyt has been consistent even when he plays poorly he gives his 100%. It's great that he's having such a great end to the season. We hope he carries it through to next year!
Half time report:
Liverpool FC started very well against Newcastle in their penultimate game at Anfield for the 2010/2011 season however Newcastle came on strong with a barrage of corners and free kicks late in the half to really push Liverpool back. Maxi scored a goal with a deflection Frank Lampard would have been proud of and that is the difference in the sides although Newcastle could argue that the scoreline may be harsh on them. The full stats from first half are below: