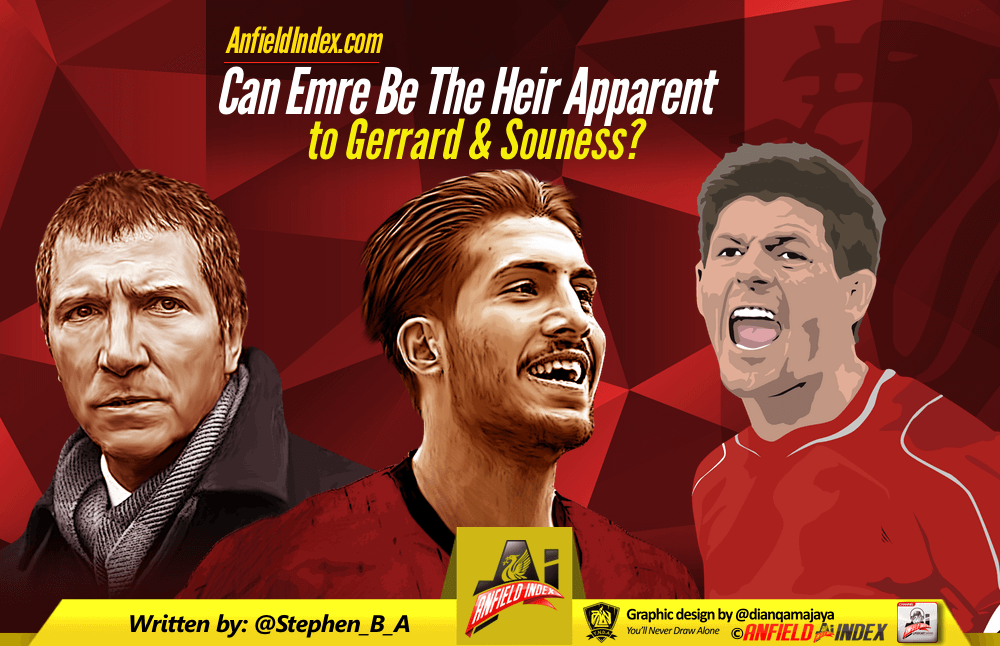 Can Emre Be The Heir Apparent to Gerrard & Souness?
Emre Can is a player who somehow divides opinion. Some think he's overrated and others, myself included, see him as a future captain of the club.
There is often talk of a lack of leadership in the team and as we know there are different types of leaders. Two of the most talked about leaders of Liverpool in my lifetime are Steven Gerrard and Graeme Souness.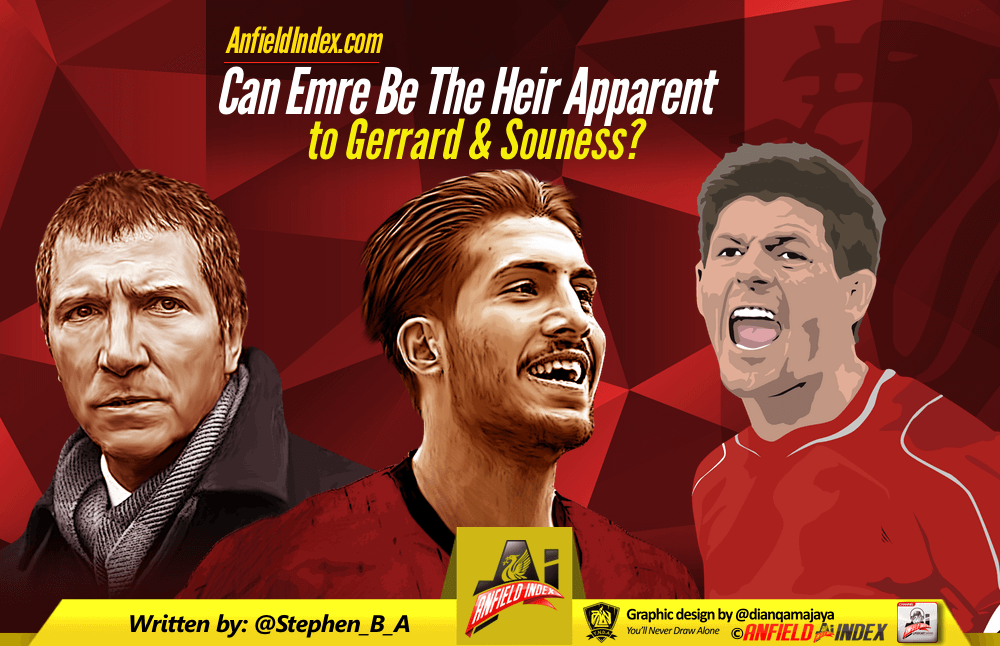 Souness, to my Dad's generation is the last of a dying breed. He led emotionally, verbally and physically. Unfortunately I only remember him as a manager and have to rely of video clips and stories.
One thing I do know about Souness is he didn't take any crap from anyone. If you weren't performing on the pitch you'd know about it, whether from an earful or a more confrontational shirt grab. Souness was a winner who played with his heart on his sleeve. A world class player not afraid of a tackle and certainly not intimidated by the opposition.
Gerrard is the captain of my generation. I grew up cheering on Fowler, Redknapp and Macca but when Gerrard burst onto the scene I knew we had someone truly special for years to come.
Stevie G lead with his performances and not his mouth. Yes, he'd hand out a bollocking, but where he came to fore was the pressure moments. The Olympiakos goal, the FA Cup final screamer and the entire second half and extra time of the Champions League final. When the chips were down Captain Fantastic would come to the rescue Roy of the Rovers style.
Where the two compare from what you read, is their effect in the dressing room. The older players respected their position in the club, new players respected what they had achieved and young players looked up to them.
But looking at the club as things stand there are no players currently who fit either of these roles.
Henderson is our current club captain on merit, but as pointed out on AI Pod 109 he's a lieutenant not a captain. He's also a club first player and if or when Klopp decides on a new captain, he'll stand aside and support them to the dying seconds of the last game of the season year in year out.
So who can stand up in the current squad and take up the mantle of one of the most iconic roles in football, captain of Liverpool FC?
In my mind there is only one player at the club, Emre Can.
Emre Can, at the age of 22 – yes 22! – already tries to lead by example. Yes he makes mistakes but you have to accept that of a young midfielder who plays with his heart. But one thing you can see about Emre Can is that he is a winner.
He is already integral to the team and over the next 2 – 3 seasons he has the potential to become a leader and a legend.
With the ball Can is always looking for a positive opportunity, whether he's bringing the ball out from the back, playing a forward pass, attempting a Gerrard-eque 40 yard through ball, or getting a shot on goal. Off the ball he never shirks a tackle, closes down the opposition and space in front of the back four and puts his body on the line. Yes, he needs to improve as a player but he has the mentality and drive to improve and to want to impose himself  games and on other players.
Like Souness and Gerrard he's not intimidated by opposition players or the occasion. He's not scared to rally the players around him and he'll try to be the player to step up and make the difference.
In no way is he the finished article but he has the potential and mentality to fill what is a current gaping hole .
And who knows, in years to come our fans could be talking about who will be the heir apparent to Emre Can.
If anyone can live up to the standards set by Souness and Gerrard, Emre can.