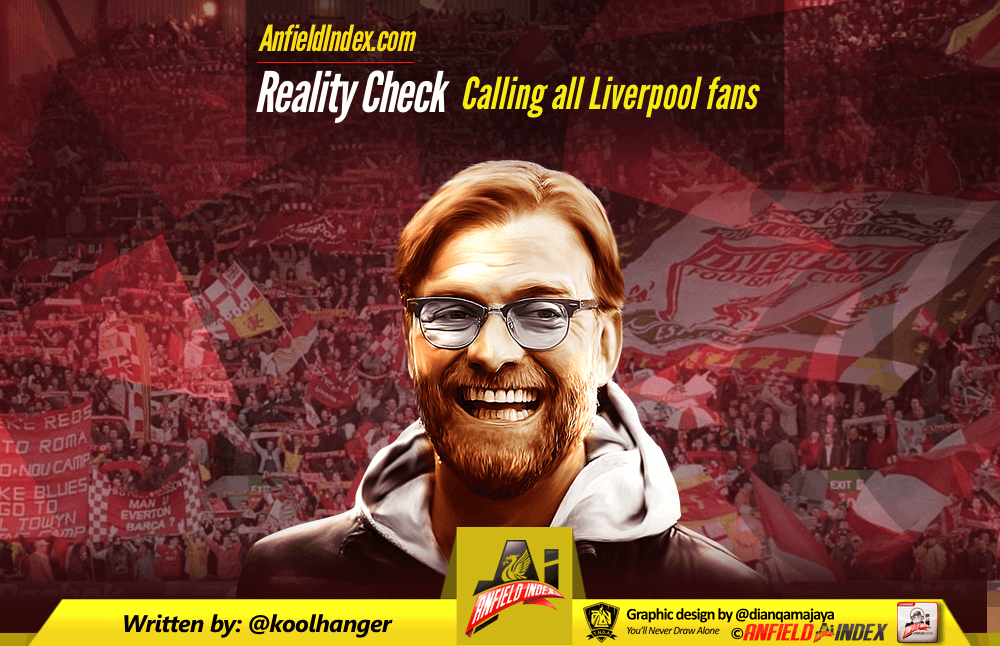 Reality Check - Calling all Liverpool fans
Always in the News
I don't have any stats to back this up, or facts to prove my theory, but Liverpool seem to be involved with the most transfer rumours throughout every window.  Yes, I'm obviously a Liverpool fan so I look for Liverpool news, which leads me to Liverpool stories, but I still think we dominate the headlines during the summer months with links to countless players.
So why would this be?  Is it a result of our fan-base being renowned for our passion and devotion to our club?  Possibly.  What better way to get thousands of clicks to your site than by linking to some breaking news story of an impending Liverpool signing?  
Many of us get familiar with the names of the trusted sources (Joyce, Bascombe etc.) while learning when to ignore those that are normally talking through their hats (too many to mention).  However, there are still hundreds of thousands of clicks to be got, and much advertising revenue to be made, from targeting the naive and inexperienced fans who are happy to base their hopes on some far-fetched transfer dream.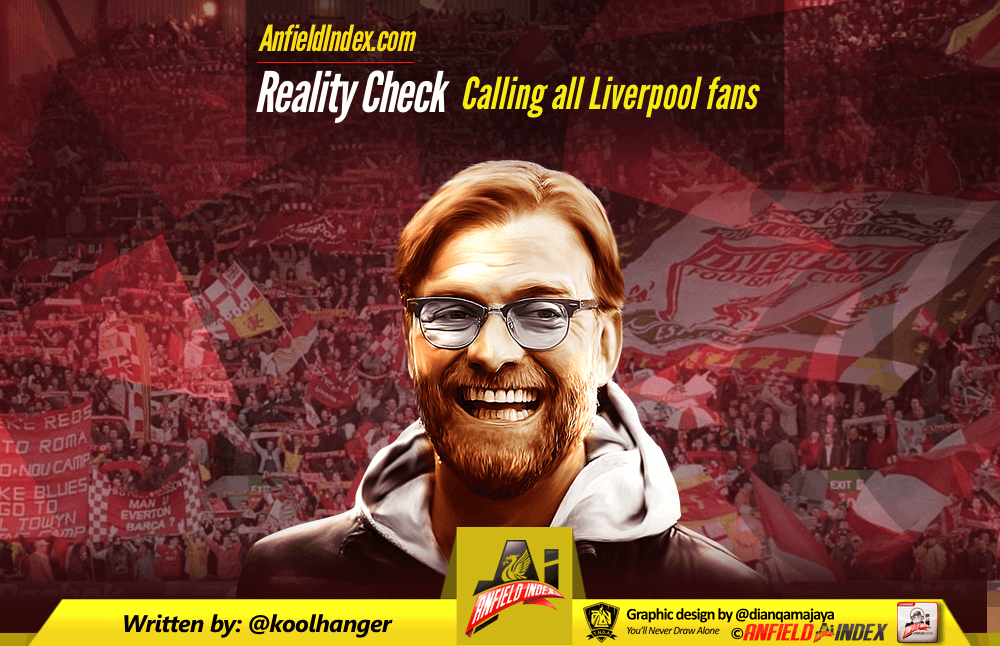 So far this Summer
Since May Liverpool have been linked with several players due to the Klopp factor.  Mario Gotze, Jonas Hector, Hector Herrera and Gonzalo Higuain are the main rumours that have sprouted since the season drew to a close.  The Gotze story seemed to fade away when Liverpool lost the Europa League final and missed out on the Champions League as a result.
The Higuain story came out of nowhere this week.  When Klopp was pictured attending the Argentina v Chile game in the Copa America last night the rumour gathered real pace, especially when it was rumoured Klopp was sitting with Higuain's brother (who is also his agent).  Was there some foresight from a reporter who knew Klopp was going to be at that game?  Start the Higuain story a few days previous, lay the foundations, and then let Twitter implode after we get a picture of Klopp watching Higuain in action 48 hours later.  Job done.
I got excited about the prospect of Higuain up front for Liverpool like everyone else but I always wondered where the story was coming from.  The Liverpool Echo tried to bring us back down to earth this morning by claiming there was no interest in Higuain from LFC.  The messenger was well and truly shot.
Reality Bites
I consider myself to be a realist, not a pessimist.  
FSG have a clear transfer policy.  They've had it since they took over.  It has always been about buying up-and-coming talent, developing these players to realise their potential, and sell when they're at their maximum value.  That may be depressing or underwhelming to read as a Liverpool fan but that is the way we do business since 2010.  I'm sure if we manage to grow as a club and become a regular Champions League competitor again that will change.  FSG will want us to hold onto our stars when we get to that stage, but for now they want us to live well within our means.  The aim of getting back to the elite European level will have to be accomplished through over-achieving.
The Good News?
We have Jurgen Klopp.  The boss loves a challenge.  While we may often be disappointed with our dealings in the transfer market we have simply struck gold with the recruitment of this man.  Klopp has proven himself in the Bundesliga and Champions League over his relatively short managerial career. Tactically astute, and famous for his Gegenpressing style, Klopp is a man who doesn't shy away from emotion, rather he embraces it.  He wants a heartfelt connection with his club and its fans.  If Klopp can get to a player at a young age he has shown he can create his own stars.  Man-management and hands-on coaching seem to be his strong points.
That is why FSG appointed Klopp and why the move suited him as well.  He didn't expect to be signing world-beaters.  He was never able to do it at Dortmund.  If a player was at that level Bayern would just snap them up before Dortmund could get their hands on him.  Klopp had to get them young in the Bundesliga.  He's doing the same again.
Accepting the Facts
How many times have we been trying to get a big-name player in the last few years only to be beaten at the last fence (Sanchez, Costa, Willian, Salah, Teixeira, Mkhitaryan)?  FSG and Klopp can see that it's not going to work that way for Liverpool for now.  Rafa had us signing top quality players but that was an era when we were a powerful European outfit.  
Sure, we'll continue to try and spring the odd surprise transfer, and maybe we'll even complete one or two of those, but it's not going to be the norm, it hasn't been for almost a decade.
Klopp is going to build something great here, if he is given time.  The difficulty we all have in finding the restraint within ourselves to witness this process shows how true that old saying really is – patience is a virtue.