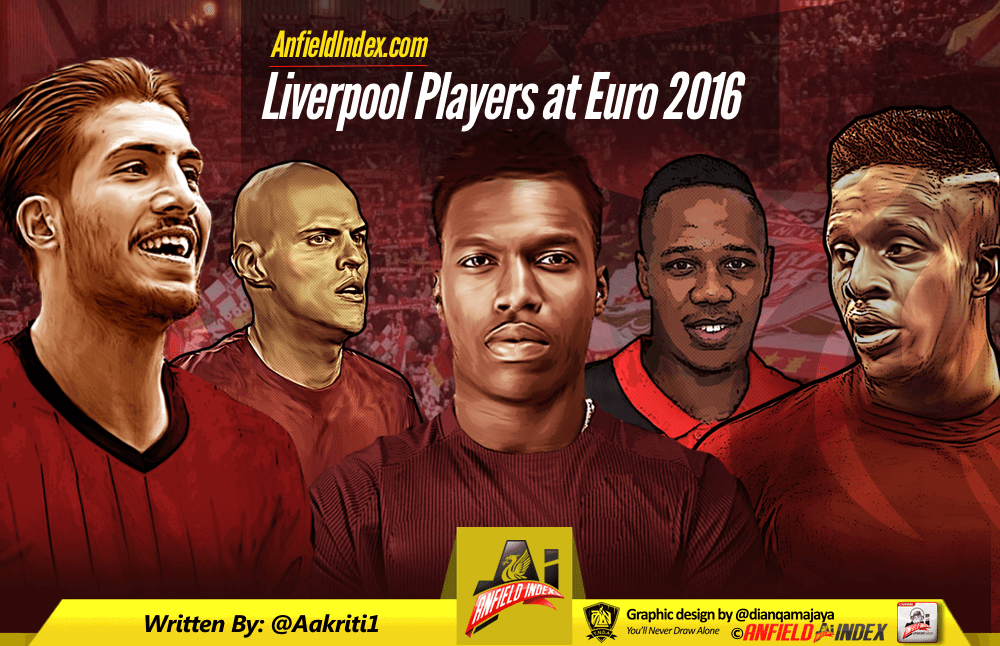 Liverpool players at Euro 2016
Talks of Liverpool being the best represented club at Euros have been going on for a while. The Reds have sent 12 players participating in the competition, the most along with Juventus, which is more than any club.
Most of the representation is for England, unsurprisingly. England are listed as fourth-favourites to win the Euros with most Online bookmakers in the UK and they will rely on several Liverpool players to help them succeed over the next month.
Roy Hodgson has selected five players from Liverpool, a contingent that includes Nathaniel Clyne, Jordan Henderson, James Milner, Adam Lallana and Daniel Sturridge.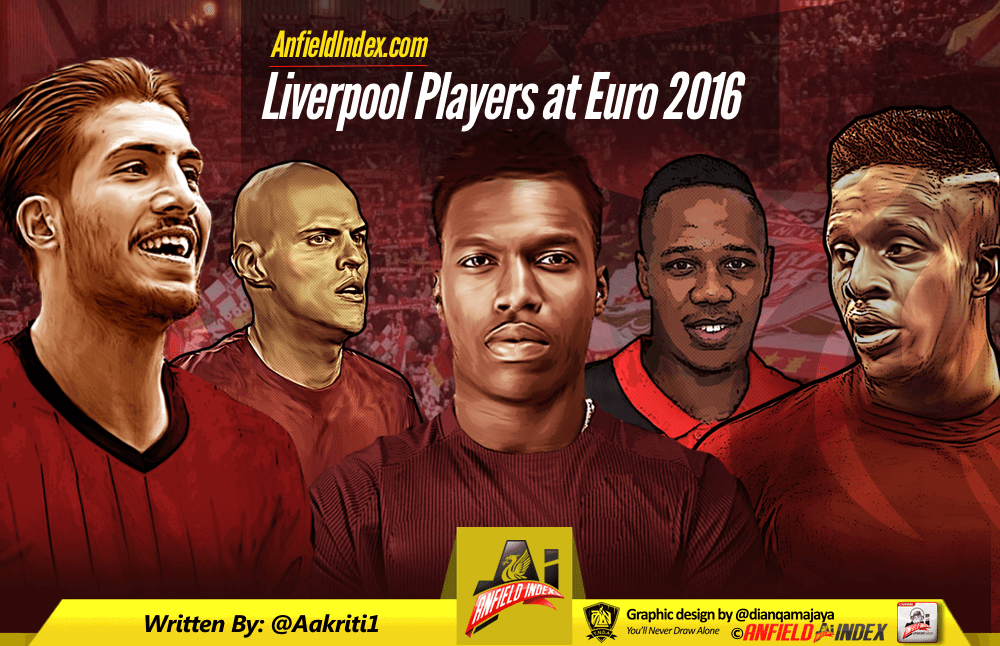 Nathaniel Clyne will battle with Spurs' Kyle Walker for a starting spot at right back. Both full-backs enjoyed good campaigns for their respective clubs and either could be worthy of a first team spot. Walker has better statistics in most departments including tackles, interceptions defensive duels as well as offensively, in key passes. It isn't surprising as Walker was in fact a key member of the strong Spurs' backline. Clyne offers more assurity at the back still as he doesn't make errors leaving the defence exposed, something his positional rival has done a fair bit in his career. Having said so, Walker definitely seems deserving of the spot more.
James Milner was ranked the fifth best player among Euro 2016 teams, says a Uefa rankings tool. While this was ridiculed by most fans, it does say a great length about the player. His experience as well as ability to fit in multiple positions, whether or not they work is besides the point, makes him a valuable commodity for Hodgson. Milner playing will depend on the kind of formation Hodgson employs. In a 4-2-3-1, he would be used alongside Eric Dier in a holding role. However, Milner's most constructive work is done on the flanks when he is attacking and hence it will be interesting to see whether the England boss uses him in the double axis in the midfield, where he didn't do particularly well for Liverpool, or on the flanks, where he has always been far better, for Manchester City and Liverpool alike.
Jordan Henderson just recovered from an injury and Adam Lallana both offer something different but it is unlikely the duo will be starters. They are more likely to come off the bench and be used to control the game later in the second half.
Daniel Sturridge would have been a starter had his fitness not been much of an issue but with Harry Kane and Jamie Vardy in unstoppable form last season, Sturridge will compete with Marcus Rashford to get game-time.
Belgium has the second most representation for Liverpool. Divock Origi would have been a sure shot starter for Wilmots had he not been injured towards the end of the season. He would have to prove his fitness a fair bit but would still be an important player for his manager. The fact that he can play anywhere in the front three would also help his case. Christian Benteke would be someone who could be called from the bench and Simon Mignolet is the deputy to Thibaut Courtois, and unlikely to get game-time.
Emre Can is part of the Germany squad where he accompanies a bunch of extremely classy players. He is more likely to play the full-back role for his manager, something Brendan Rodgers was severely criticized for doing, than the midfielder role where he shone for the Reds last season. The fact that Germany is abundant with talent would make Can thankful for whatever role and time he can get under Löw.
Joe Allen has finally found some, nay a lot of love in the Liverpool fanbase but he was always a key player for Wales. Ashley Williams recently revealed that the Welsh team has a WhatsApp messaging group where they weekly have a "Joe Allen Appreciation Day". Danny Ward has been highly rated and is the second choice goalkeeper for Chris Coleman.
Martin Skrtel captains Slovakia so he is naturally a key player for the side. With him rumored to be leaving in the summer, his performances for the country become all the more important as he would want to attract more clubs to sign him.
With 12 players going to the Euros, would claims of the side being pretty average be wrong? Possibly not. Danny Ward and Simon Mignolet, two back-up goalkeepers don't really show the club's strength. Martin Skrtel and Christian Benteke enjoyed very poor campaigns and are two players who could be offloaded this summer. There is no question Liverpool's squad needs to improve. Many of the 12 playing for their countries in France need to be upgraded in the summer, and many will. Even so, 12 players does indicate the club isn't doing too badly.