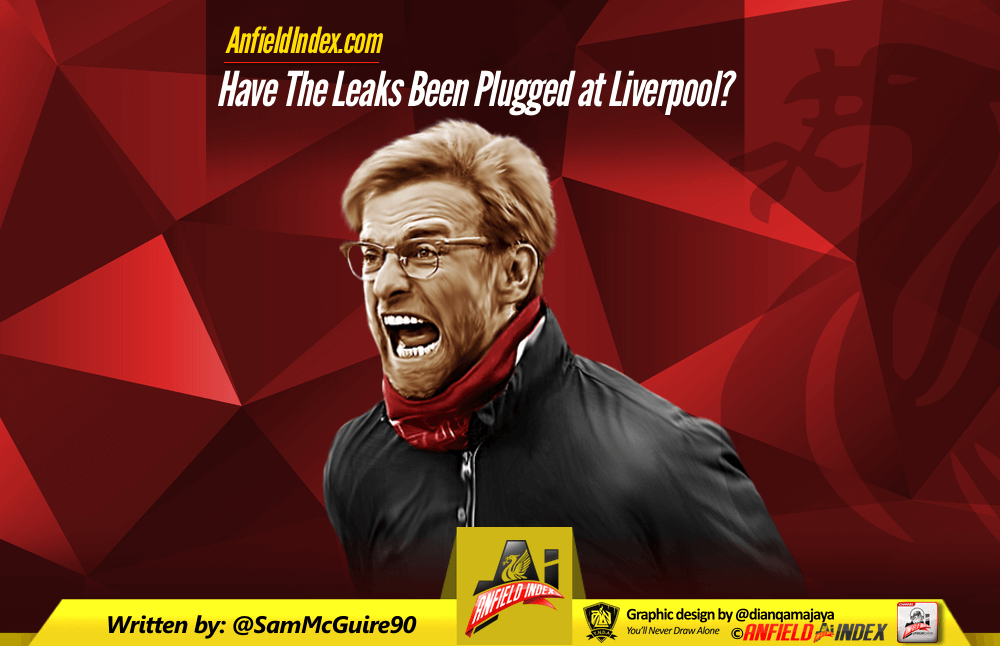 Have the Leaks been Plugged at Liverpool?

Many Liverpool fans used to gear themselves up for 10.30pm every single night of the week. It was a ritual. If you'd had a shit day at work then you'd sit on it. It would be worthwhile because between the times of 10.30-11pm anything goes on Liverpool Twitter. That was your window of opportunity to just lose your mind. It was almost therapeutic to join in with everybody else letting out their frustrations. The club took the brunt of it but it tends to be a mass overreaction.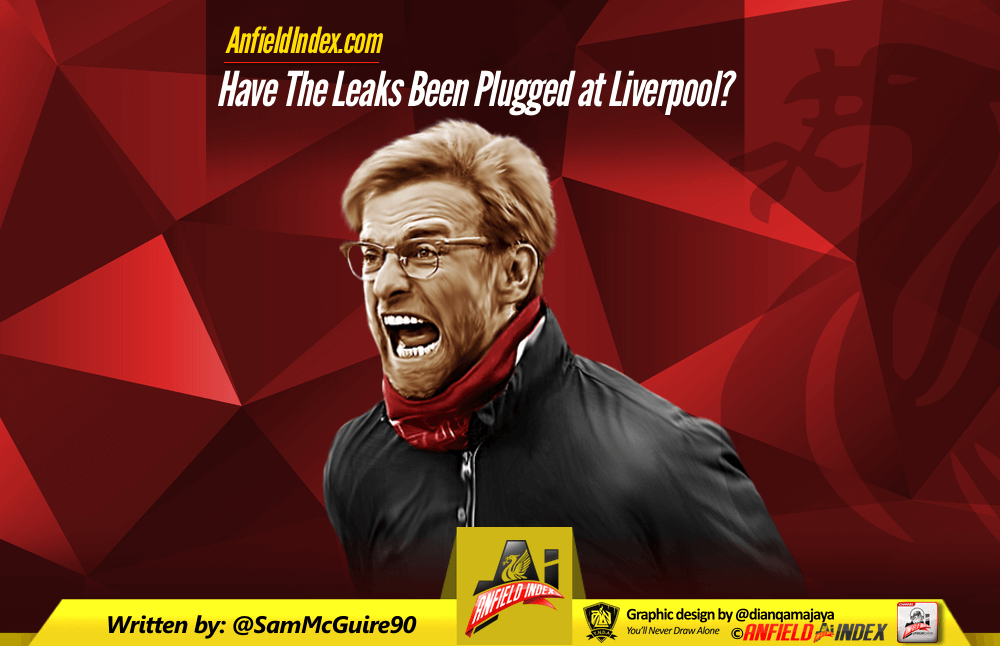 "Why would they do that? I've done nothing but support them for 30 years and they come out with this of all days? They have no respect for fans. Take our money, laugh at us and ride off into the sunset. #FSGOUT"
"…but Bob, mate, the announcement was a friendly against Barcelona to help raise funds for a charity."
The 10.30pm fume was famous. It's not exclusive to LFC though. It's the same for all clubs.
It's very rare that a club manages to live up to the lofty, quixotic expectations that fans have in their heads, so 99% of the time there's a link to a player it's going to annoy somebody somewhere. Some contrary people would even find an issue with signing the likes of Lionel Messi.
Most of the time there's nothing in the reports either. Fans just like having something to argue/debate/moan about. Legitimate or not it's a talking point. And it's heightened during the summer. People are ravenous for news because there's no football to talk about. The Euros are like a Quorn sausage for a meat lover. It'll do but it's not good enough.
Liverpool Twitter has had its spirit broken lately. It's like you're getting the silent treatment off your other half. Everything looks hopeless, you'll tell anybody that will listen about the things you regret and wish you could take back.
There's been no news coming from the club. Nothing from the journalists close to the club and no actual links to players for what feels like eternity. The last one was the link to Southampton's Sadio Mane. Similar to when a TV series you're watching had a mid-season break and you're left a little bemused as it's only a 13 episode series.
Plugging Leaks
There has been talk that since Jurgen Klopp replaced Brendan Rodgers he's been working on plugging the apparent leaks at the club. Teams are no longer getting out in advance of matches. Targets aren't so readily available on Twitter anymore. It was happening for years and the club knew about it as they went out of their way to install screens at Melwood to stop prying eyes. It didn't seem to stop though until Klopp arrived.
The Alex Teixeira deal came out of nowhere and was only reported because Ayre was pictured out there. Had he not been would the interest in the Brazilian even be known by the general public?
There are a few reliable accounts on Twitter who used to share information when they received it about signings and targets, but so far they're struggling this window and they're 0/3 as Mario Gotze, Piotr Zielinski and Ousmane Dembele haven't been pictured leaning on things around Melwood. The latter signed for Dortmund and the future of the other two is still uncertain.
It's how business should be conducted but due to the fact it's never been like this before, not since the days of before Twitter anyhow, it all feels a bit alien.
Then there's the thought that Liverpool might just not be active right now. The Euros may be on our doorstep but you aren't telling me that Liverpool aren't working behind the scenes to get deals done and sort out contingency plans for if other deals fall through?
Or is it simply Liverpool have got a handle on their PR game now. Journalists are quick enough to dismiss a rumour. Usually all round the same time as one another, almost as though they've been briefed by the club. So there is information being released, but only what the club want the public to know. It's been similar all summer if you think about it. The Mario Gotze news was pretty much the same in all of the papers – Liverpool have thrown the sink to convince Mario. They've done their best to convince him it's the right move. Then there was the Jonas Hector links. This is Anfield reported Liverpool had made a bid for the German left-back. Within hours Paul Joyce, Ben Smith and The Echo were all pushing the same line – At this stage Liverpool aren't interested in Hector.
It all feels very scripted. Of course if you're a journalist you're going to report what the club asks to keep on their side. Rightly so, they do what's necessary to survive.
Is there genuinely no news to report on? Have the club put a lock down on what gets out for now? Are the journalists too reliant on the club for news? Whatever the reason for the lack of news, it's kind of nice to be out of the loop with what's going on. I hope the club surprise us all.