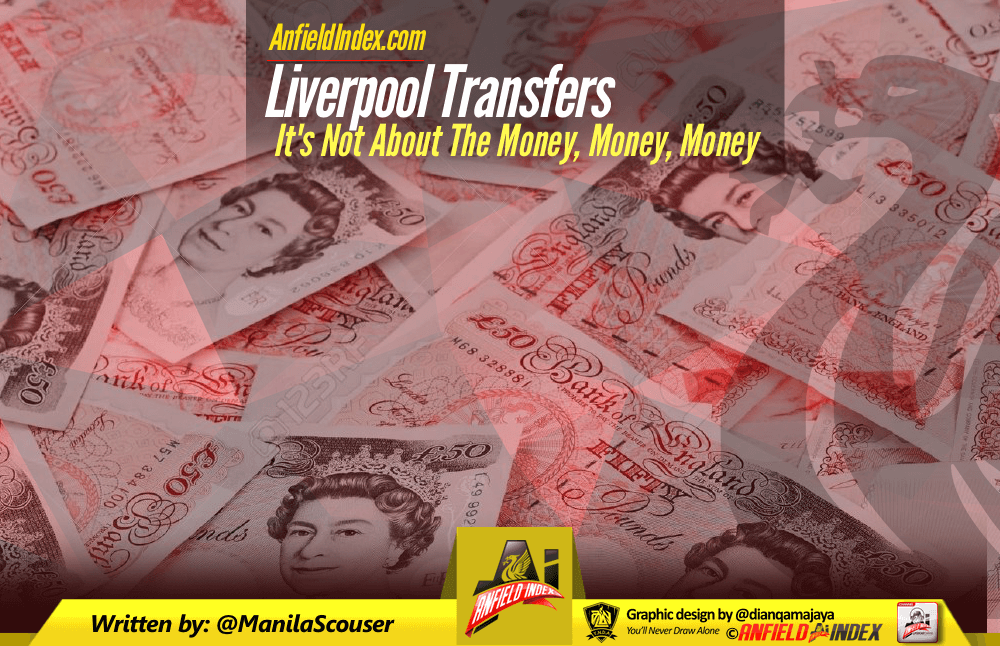 Liverpool Transfers: It's Not About The Money, Money, Money

Mohammed Salah, Alexis Sanchez, Willian, Clint Dempsey, Diego Costa, Memphis Depay, Henrikh Mkhitaryan, Alex Teixeira, Ousmane Dembele. Different nationalities, positions on the field, huge talent / big names, and plenty of contrasts to one another. But among all these names, there is one common denominator. Liverpool's failed transfers.
Salah, Diego Costa, and Willian eventually went to Chelsea, Sanchez chose Arsenal, Depay went to Manchester United, Mkhitaryan and Dembele to Borussia Dortmund, Alex Teixeira to China for the peking duck, and well, Dempsey back to the MLS.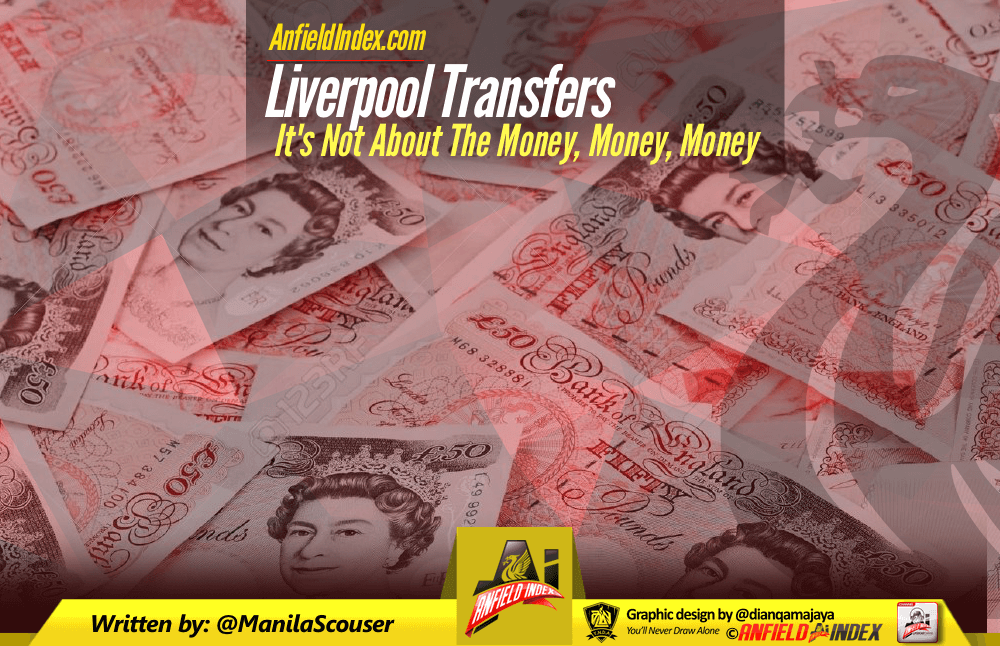 Liverpool's recent history when it comes to transfers is something that divides the fanbase. While we've unearthed huge gems like Coutinho, Emre Can, and Daniel Sturridge, we have also failed to bring in the players we actually need without settling for second best.
I'm not an expert in Moneyball. But I know just enough of it to tell you that it's both a success and a failure from a Liverpool perspective.
This system is basically where you look at players in a different aspect. Some say you use a computer to look at the numbers the players are producing, and you continue to do that until you build a team that can compete. Some see it as buying players on the cheap and just letting them develop into what they can be, and sell for a profit.
There are at least three vital points in transfers that every person needs to understand in my opinion. Scouting, procurement, and development.
Liverpool have no issues with scouting and development. We've reaped what we sowed with Coutinho, Sterling, Sturridge, and Emre Can. The real issue here is actually buying the majority of the players we scout.
And before you start to think about blaming FSG, no. Just no. They have nothing to be held accountable for here.
You can offer a club twice the amount the player would be worth, or offer the player twice the wages he currently earns, but they can still say no, moneyball or not. Maybe the majority of footballers don't think this way, that they're all money grabbing b**tards, but today or tomorrow you'll realise it's not only the money they're after. Money is just about 60-70% of the equation.
At some point during these negotiations the club would eventually pitch to the player what their aspirations are, or how much time on the pitch they could expect. Like any other club, the target is to consistently compete at the highest level, and that's why Liverpool's moneyball system is failing.
LFC offered more money to Barcelona for Alexis Sanchez, and even offered him higher wages than Arsenal were offering. Both clubs were in the Champions League, but Sanchez wanted to live in England's capital, London.
Liverpool not being in London isn't a problem. If I were Sanchez, there were quite a few things to consider. Liverpool just sold their best player. Arsenal is consistently in the Champions League year in, year out. Arsene Wenger – who the f*ck is Brendan Rodgers?
Like it or not, these small factors just add up and eventually help make a player decide. Ousmane Dembele was one of those moneyball targets. But we lost out on him to Dortmund. You can make a case that they have the likes of Gundogan, Aubameyang, Reus, Mkhitaryan, Hummels (I wonder how he's feeling now….), finished second in the Bundesliga, and are in the CL.
Liverpool finished 8th in the league, and despite being in two finals, lost them, and are not in any European competition. (By no means does this sentence give you a right to criticise Klopp as a failure.)
Let's say you put the moneyball system in a consistent, competing side like Real Madrid. They have the opportunity of winning trophies consistently and developing players for the future. You can't sign every single one of Tah, Dembele, etc., but you get the picture.
Moneyball can be a successful system. But for it to be that, you need to consistently compete at the highest level in order to attract the big upcoming talents. That requires balance within the system. Liverpool Football Club is not Real Madrid, Bayern Munich, or FC Barcelona who have a squad for the present, and field a really strong side whilst developing the other younger players, which is exactly what the big teams in the top five European leagues are doing.